Texas school district cancels book events with author over social media posts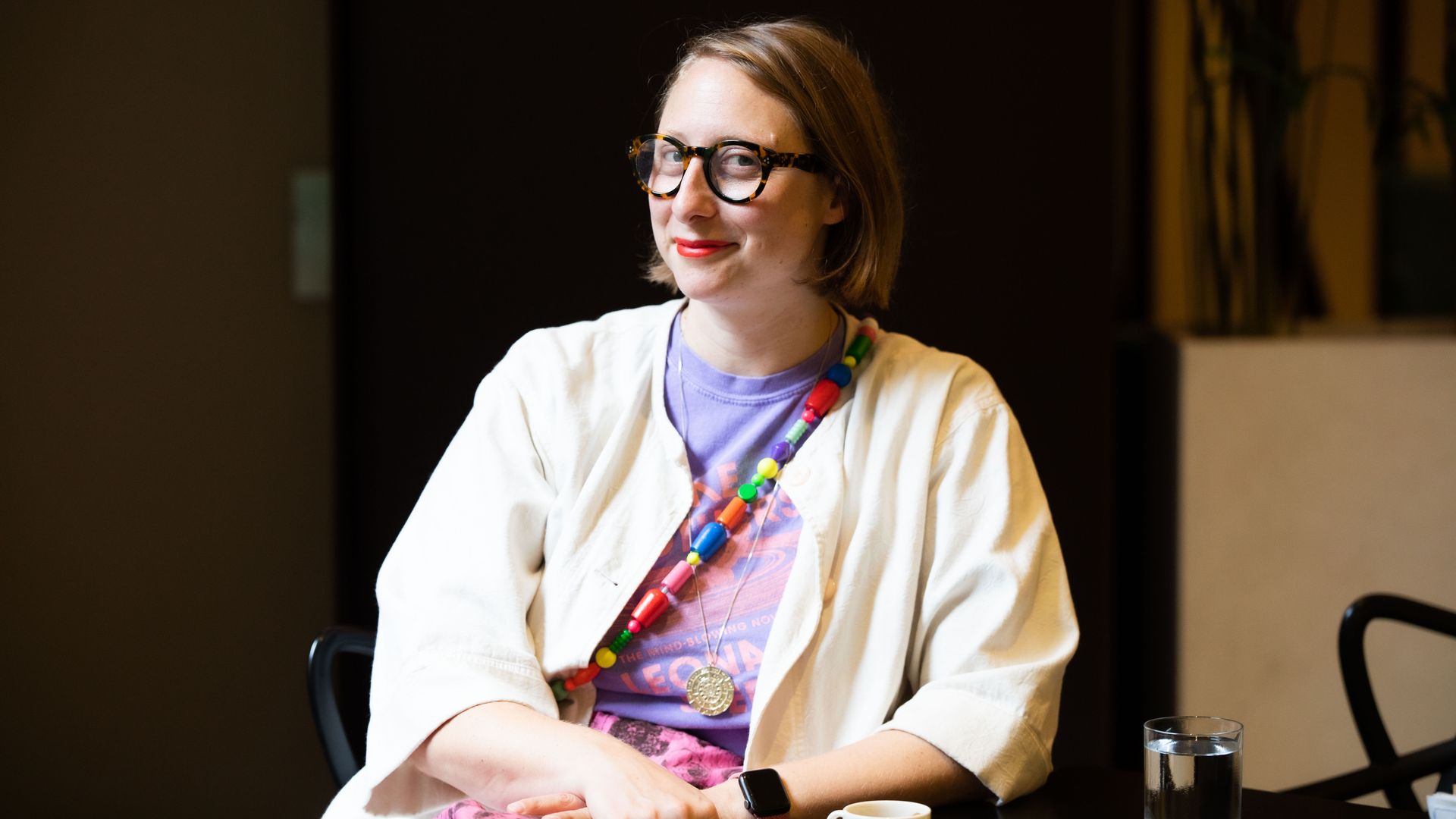 A Texas school district canceled two book events with bestselling author Emma Straub over her use of profanity on social media.
Driving the news: Straub, known for her novels "The Vacationers" and "All Adults Here," traveled to Houston last week on a book tour for her new children's book, "Very Good Hats," but arrived to find that her readings were canceled over parents' complaints "about something they'd seen on my social media," the author said in a Substack newsletter post.
Straub said the only posts she could find on her social media that a Texas school board might object to are in regard to an abortion fundraiser she hosted at her bookstore.
There is also a post of her son in a dress, she added, and another about a Melt The Guns fundraiser for Everytown.
What they're saying: In a letter to parents and staff of the two elementary schools, the Katy Independent School District said the visit was intended to be an opportunity to visit with a children's book author and learn about the writing process.
"However, it has been brought to our attention that this author has regularly used inappropriate and foul language on her social media platforms — specifically repeated use of the "F" word," the district said in a letter to parents and staff obtained by CNN.
"This type of language, as you know, does not align with our school and community's values."
The district did not immediately respond to Axios' request for comment.
The other side: "I was sorry not to be able to read my silly book about hats and imagination to those kids," Straub said in a Twitter response to a parent. "The only F words in the presentation: funny, feline, feelings."
Zoom out: The school district has previously removed books that it's deemed "pervasively vulgar" from its school libraries and classrooms, the Houston Chronicle reports.
They also postponed a virtual visit in 2021 with Jerry Craft, a New York Times bestselling author, and temporarily removed his books from school libraries after some parents complained his work promoted critical race theory, per CNN.
Go deeper