Axios Receptions at Davos: The Digital Transformation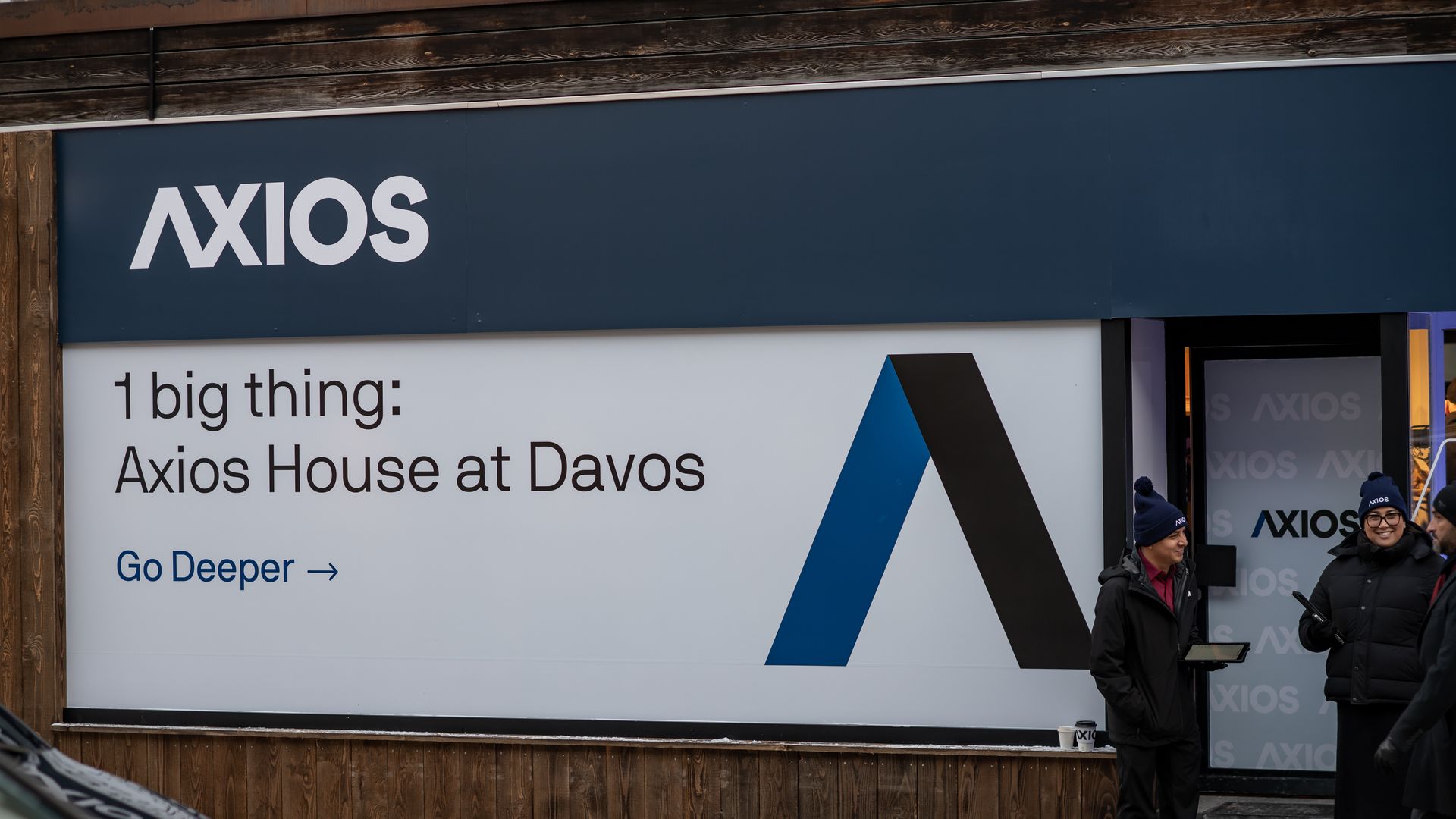 Over the course of three days at the World Economic Forum in Davos, Switzerland, Axios hosted a series of interviews focused on the digital transformation driving daily life.
On Tuesday, January 17th Axios chief technology correspondent Ina Fried discussed how the accelerated digitization of everyday life is impacting business strategies and the ripple effects across sectors that are leading the way with Accenture group chief executive of technology & CTO Paul Daugherty.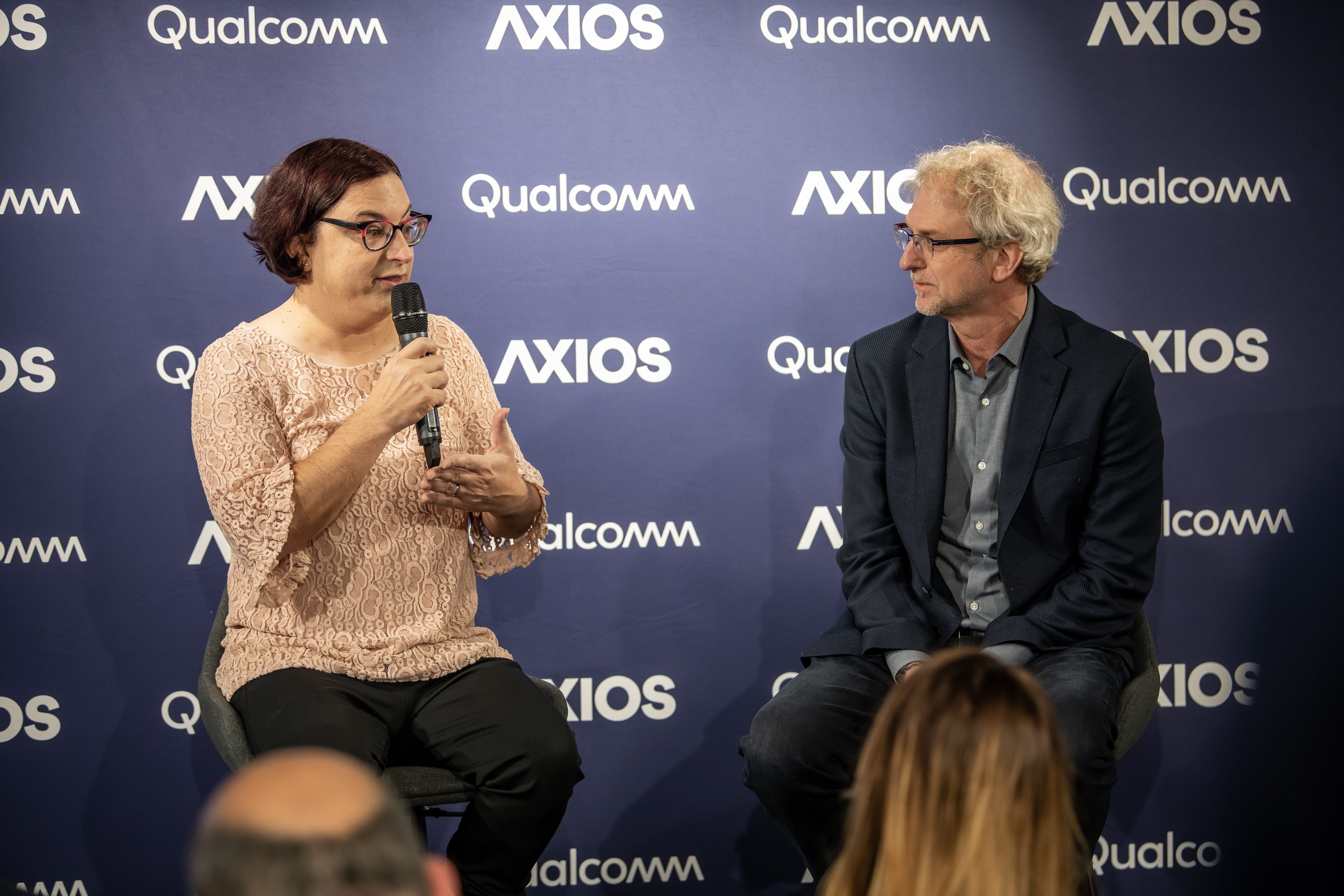 1 big thing: Paul Daugherty debunked stereotypes surrounding the metaverse and its potential uses for businesses and consumers.
Paul Daugherty: "First of all, if you think of the metaverse as a headset, you're thinking about the metaverse wrong. The metaverse could be 2D, your mobile phone, your laptop, and that's really important from an inclusivity perspective as well as an access perspective. That's one stereotype that I'd like to debunk."
The View from the Top sponsored segment featured Qualcomm chief commercial officer Jim Cathey.
1 big thing: Jim Cathey spoke about how we have reached a period where we have copious amounts of data and the ability to gather even more – the next step will be figuring out how to analyze that data and utilize sensor technology to improve our daily lives.
On Wednesday, January 18th Axios editor in chief Sara Kehaulani Goo and Mastercard chief digital officer Jorn Lambert examined the technologies driving digital transformation and potential use cases of 5G, AI and the metaverse as business tools in the future.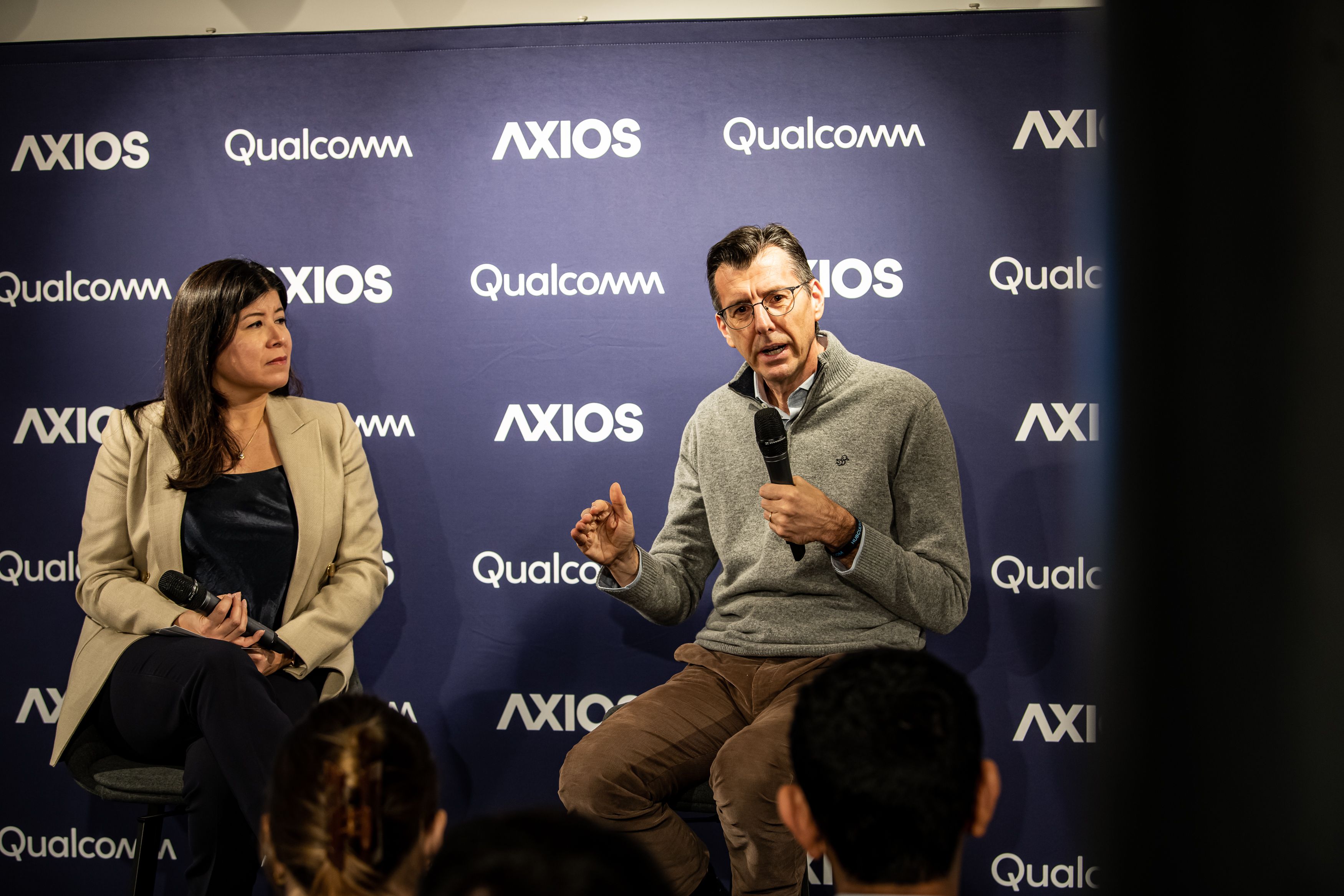 1 big thing: Jorn Lambert explained how Mastercard is using AI to forecast future transactions and identify fraud.
Jorn Lambert: "For us, this is about making sure that enormous datasets are made useful by synthesizing the signal from the noise. And again, going back to use cases for us, it's very simple, we process 140 billion transactions a year. What do we need to do? I think the first thing that we do before even predicting the future is fraud and cyber. Making sure that we take all of this data to figure out, is that transaction potentially a bad actor or is it not?"
The View from the Top sponsored segment featured Qualcomm senior vice president and chief marketing officer Don McGuire.
1 big thing: Don McGuire highlighted three main ingredients that enable the digital transformation.
Don McGuire: "From a technology perspective, what you need is you need three main things. You need pervasive, reliable and high bandwidth connectivity…and you need low power, high performance compute…the third thing is really about on device or intelligence at the edge. And so those are really three components that if you get the recipe correct, can make magic happen. You know, from a use case perspective, whether it's consumer, enterprise or societal, that's how we break it down."
On Thursday, January 19th Axios chief technology correspondent Ina Fried led conversations about how innovations in technology can benefit humanity's long-term environmental and economic commitments. Fried talked with Australian National University distinguished professor and school of cybernetics director Genevieve Bell and Microsoft vice chair and president Brad Smith.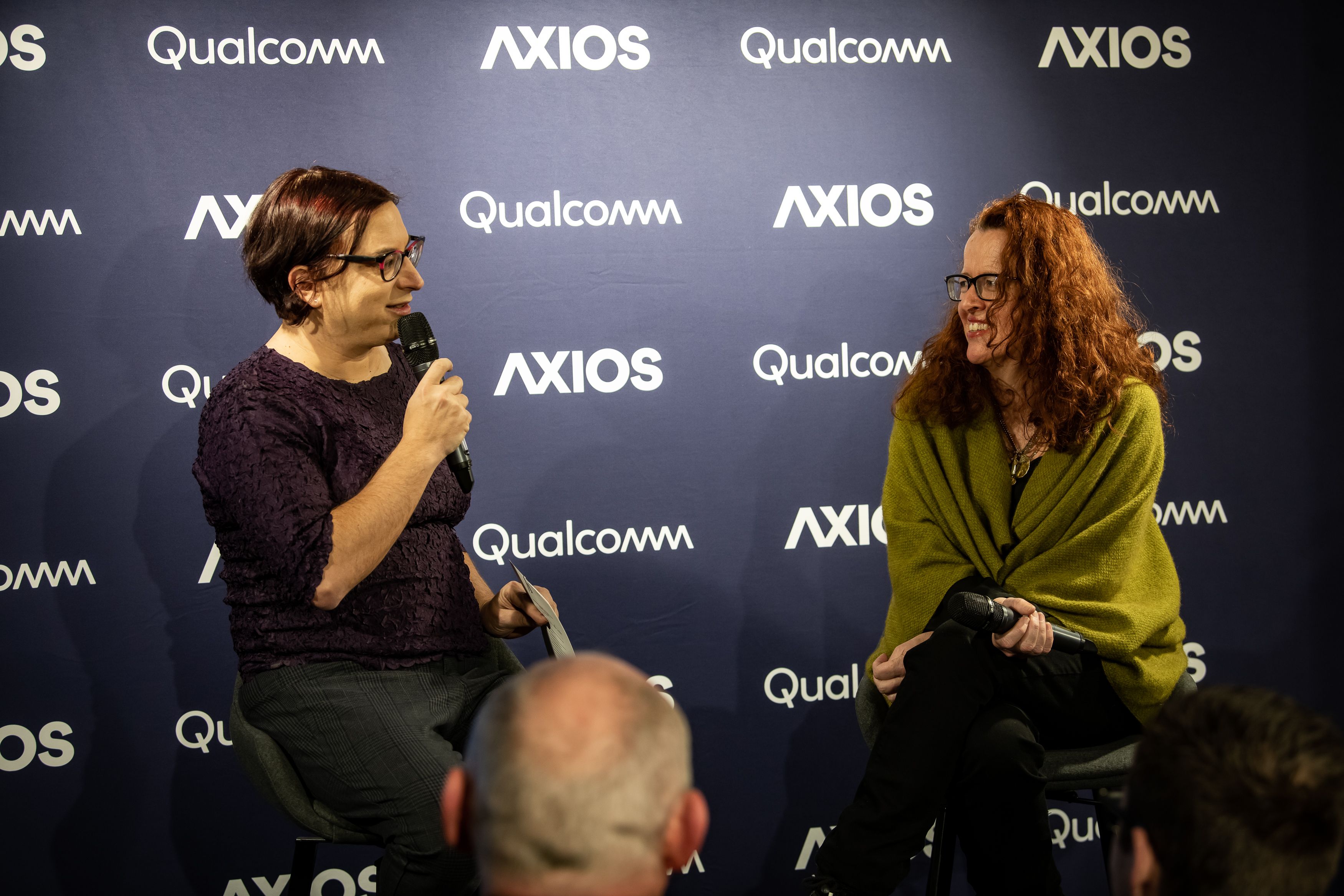 1 big thing: Genevieve Bell and Brad Smith spoke about how receptive people are to emerging technologies like AI.
Genevieve Bell: "My suspicion is the conversation we'll be having in 2025 about this will be very different because we will have done a few pieces of the puzzle, right? There will have been some emergent clear use cases where this turns out to be a remarkably powerful and useful tool."
Brad Smith: "But the first thing that I would suggest is I think the way to think about this is that it's an extraordinary tool to do two things: to advance critical thinking and creative expression – just think about those two things."
The View from the Top sponsored segment featured Qualcomm chief sustainability officer Angela Baker.
1 big thing: Angela Baker identified the digital divide as one of humanity's pressing issues as more of life becomes intertwined with technology.
Angela Baker: "There's something like 3 billion people still unconnected globally. You know, if we do build that capacity out and get the deployment of 5G FWA out there it has the ability in the next decade to bring 850 million people online, that's access to health care, access to education, the ability to work remotely, all of these types of issues."
Thank you Qualcomm for sponsoring these events.
Go deeper