A tale of two job markets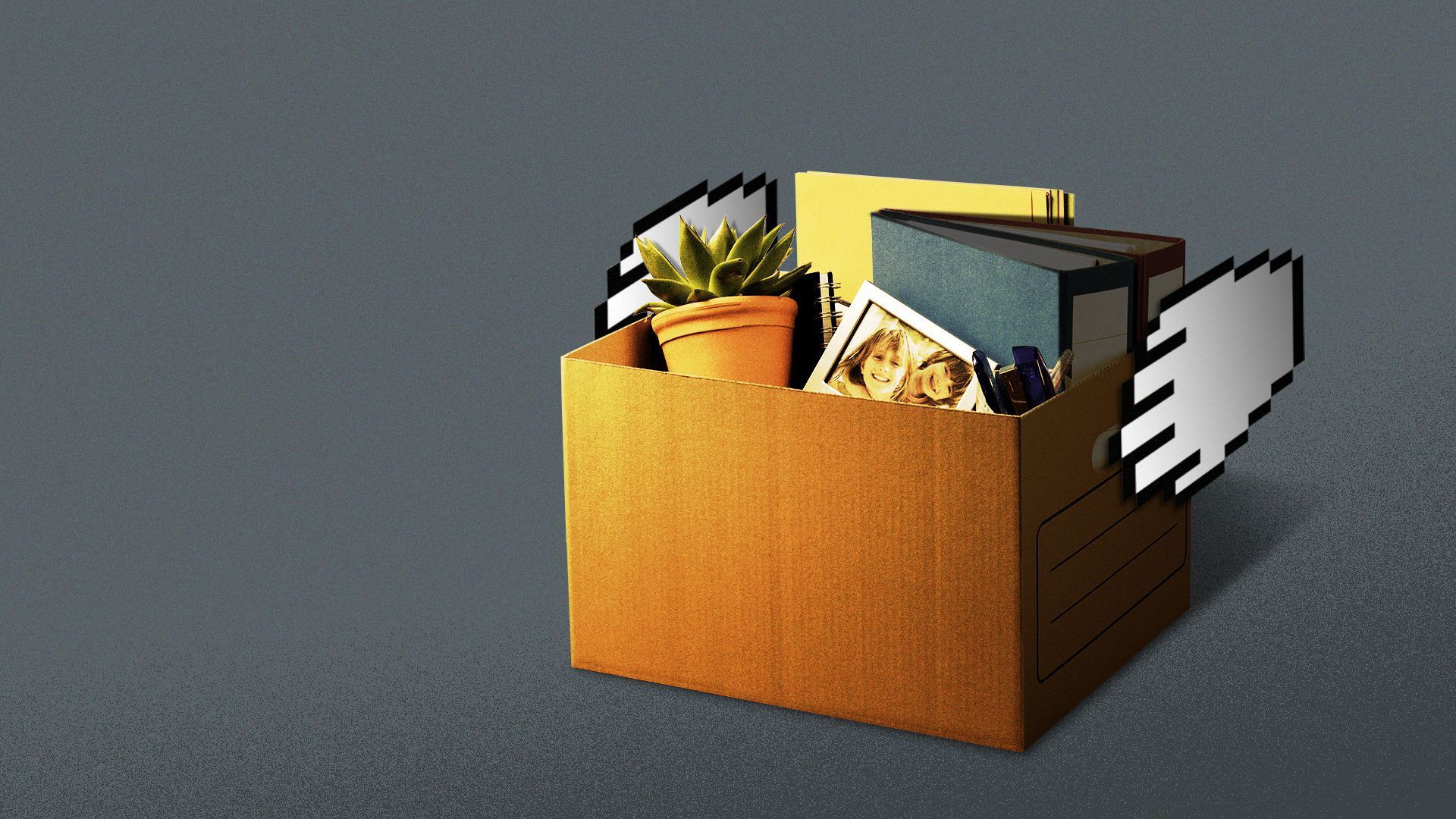 It was a busy week for layoffs in corporate America. Tech giants Microsoft and Alphabet both announced they would fire tens of thousands of workers (about 5% of each company's global workforce).
Meanwhile, online furniture retailer Wayfair said today it would shed 10% of its workforce (roughly 1,750 employees).
Between the lines: On the one hand, layoff announcements (including by Goldman Sachs) seem to signal trouble ahead for the labor market. On the other hand, key indicators point to a job market that's chugging along.
For one, the unemployment rate is at a historically low 3.5% as of December — suggesting a still-tight labor market.
There are also very few people filing for unemployment on a weekly basis (just 190,000 last week), with no notable uptick. That may have something to do with generous severance packages. Alphabet, for one, will pay at least 16 weeks of severance, plus six months of health benefits, in the U.S.
Yes, but: There is evidence that the labor market is cooling, beyond the ongoing layoff announcements across tech and e-commerce firms that have seen demand come back to earth. Federal Reserve vice chair Lael Brainard pointed to some of this evidence in a speech delivered Thursday.
Perhaps the most telling sign is that the growth of monthly payrolls has slowed. During the first quarter of 2022, the economy added an average of 540,000 jobs each month. Last quarter, that slowed to a (still-strong) 250,000 jobs added on average per month.
Temporary-help firms have been eliminating positions since last summer, which Brainard described as a "leading indicator."
Finally, average weekly hours are falling: "This margin is among the easiest to adjust by firms facing declining demand, especially those who may be reluctant to undertake layoffs following the challenges encountered in restoring employment following the pandemic-induced layoffs," Brainard said.
Go deeper