Treaty of Guadalupe Hidalgo headed to Denver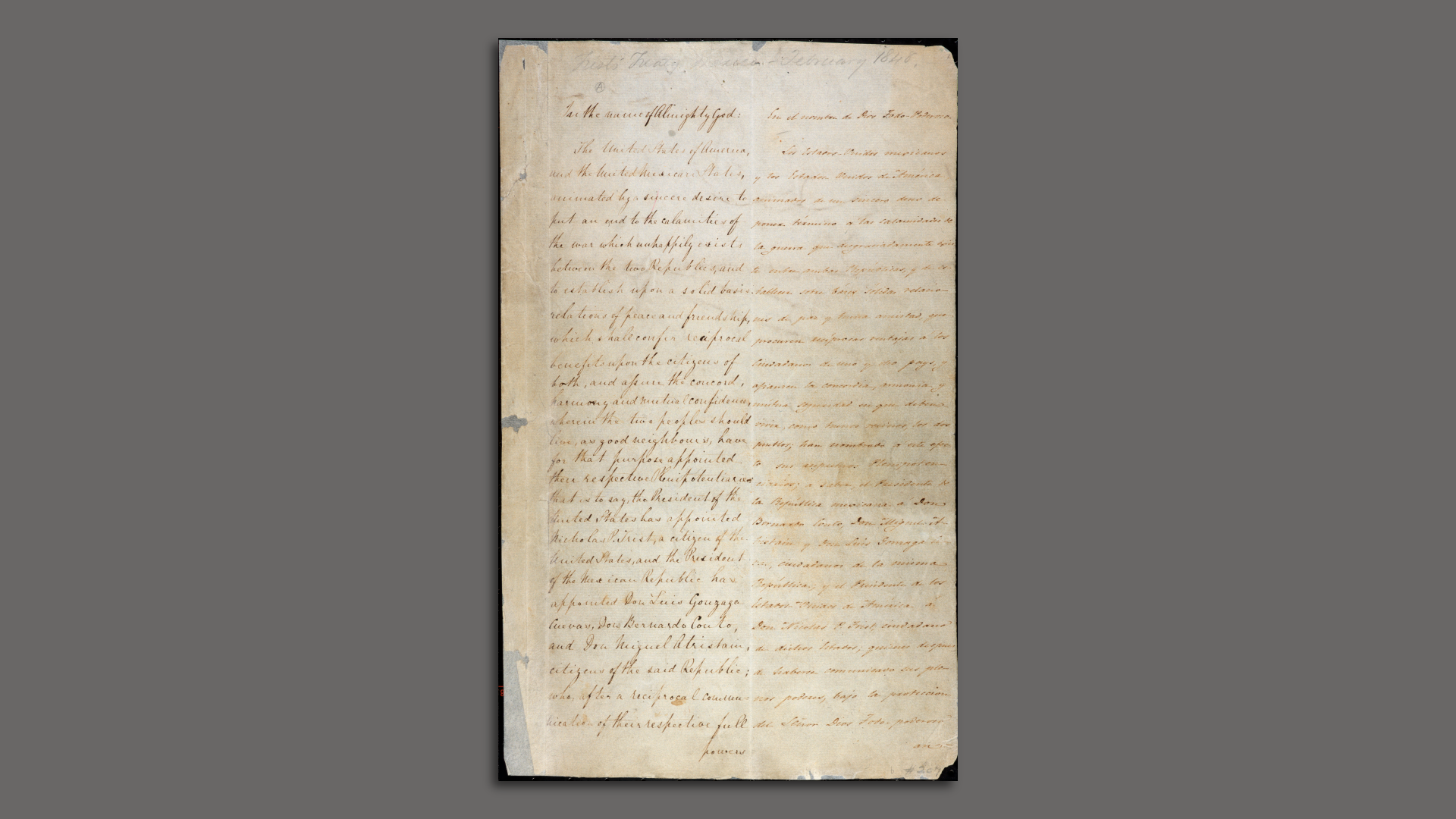 Pages from the original Treaty of Guadalupe Hidalgo, a document that transformed the American Southwest, are headed to a museum in Denver on the 175th anniversary of its signing.
Why it matters: The treaty ended the U.S.-Mexico War and greatly expanded the United States territory. Its impact on the lives of people living in the region and their nationality is still the focus of conversations today.
Details: The treaty will arrive in Colorado on Feb. 2, marking the 175th anniversary of its signing.
Background: Signed in 1848, the treaty ended the Mexican-American War and added nearly 1.2 million square miles to the United States.
It forced Mexico to relinquish all claims to the territory of Texas above the Rio Grande and cede New Mexico, present-day Colorado, and California to the United States in exchange for $15 million.
People of Mexican descent living in the territories were granted American citizenship, and previous land grant rights were promised to be honored.
Yes, but: Mexican Americans experienced discrimination and racial violence almost immediately after as white settlers ignored land rights and court systems dismissed civil rights complaints.
Such racial violence led to the creation of groups like the Las Gorras Blancas, which fought back against discrimination and land encroachment by violently taking matters into their own hands.
The treaty is also connected to the displacement of Indigenous tribes. It has been referenced in hundreds of court cases ranging from international border disputes to water and mineral rights claims.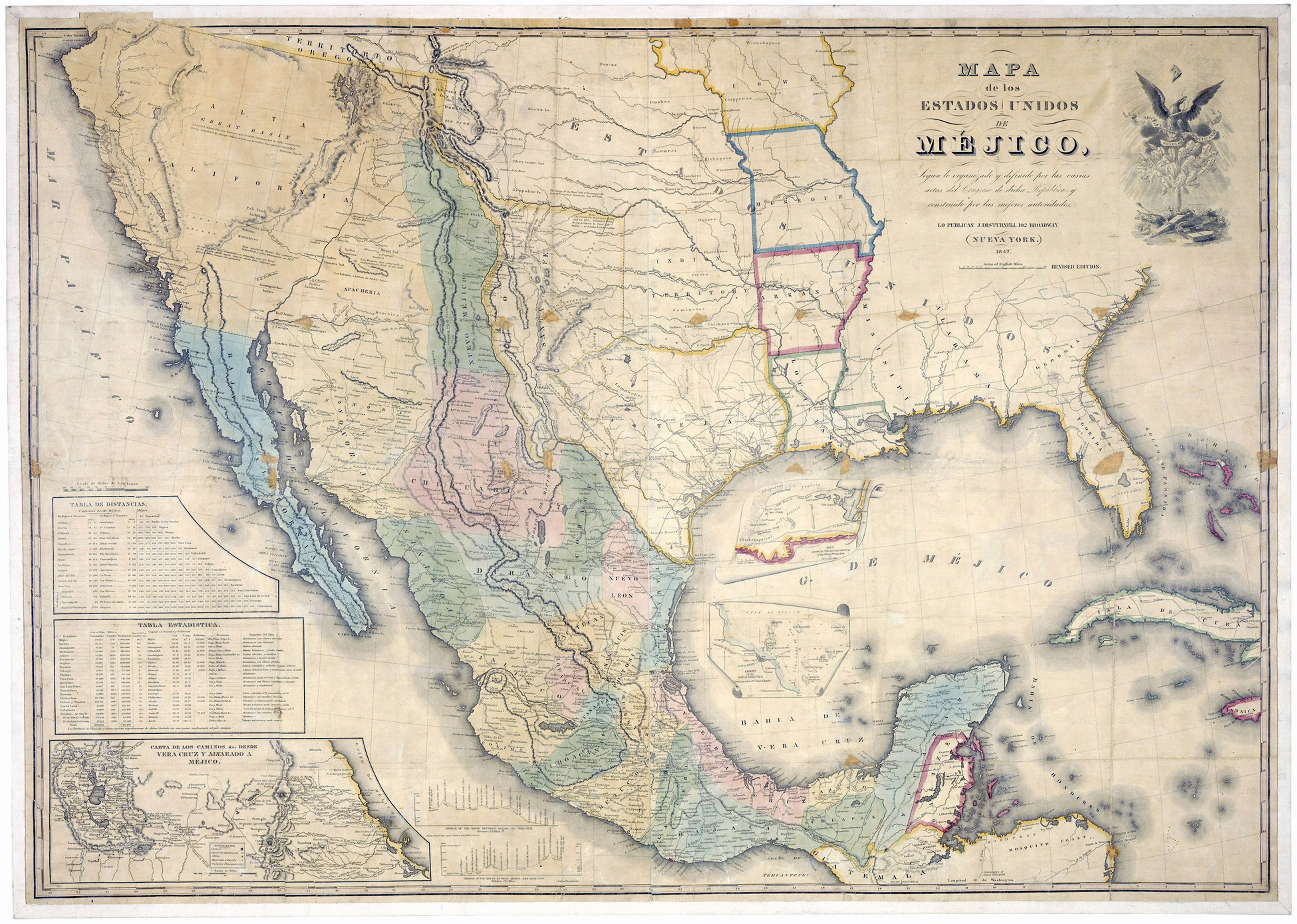 Between the lines: The failed promises made in the Treaty of Guadalupe Hidalgo became a rallying cry for Chicano Movement leader Reies López Tijerina more than 100 years later.
He led a violent 1967 courthouse raid in northern New Mexico and used the treaty as reason for seeking redress century-old Spanish land grant disputes.
What they're saying: "In some ways, it is hard to fathom that old handwritten pages would wield such power over the lands and lives of so many in this part of the world," Dawn DiPrince, History Colorado's executive director and state historic preservation officer, said in a statement.
"But this treaty dramatically altered the lives of many families who call southern Colorado home today."
One fun fact: This will be the first time the treaty has been displayed in Denver.
Go deeper