SCOTUS says it's so far unable to identify leaker of draft opinion that overturned Roe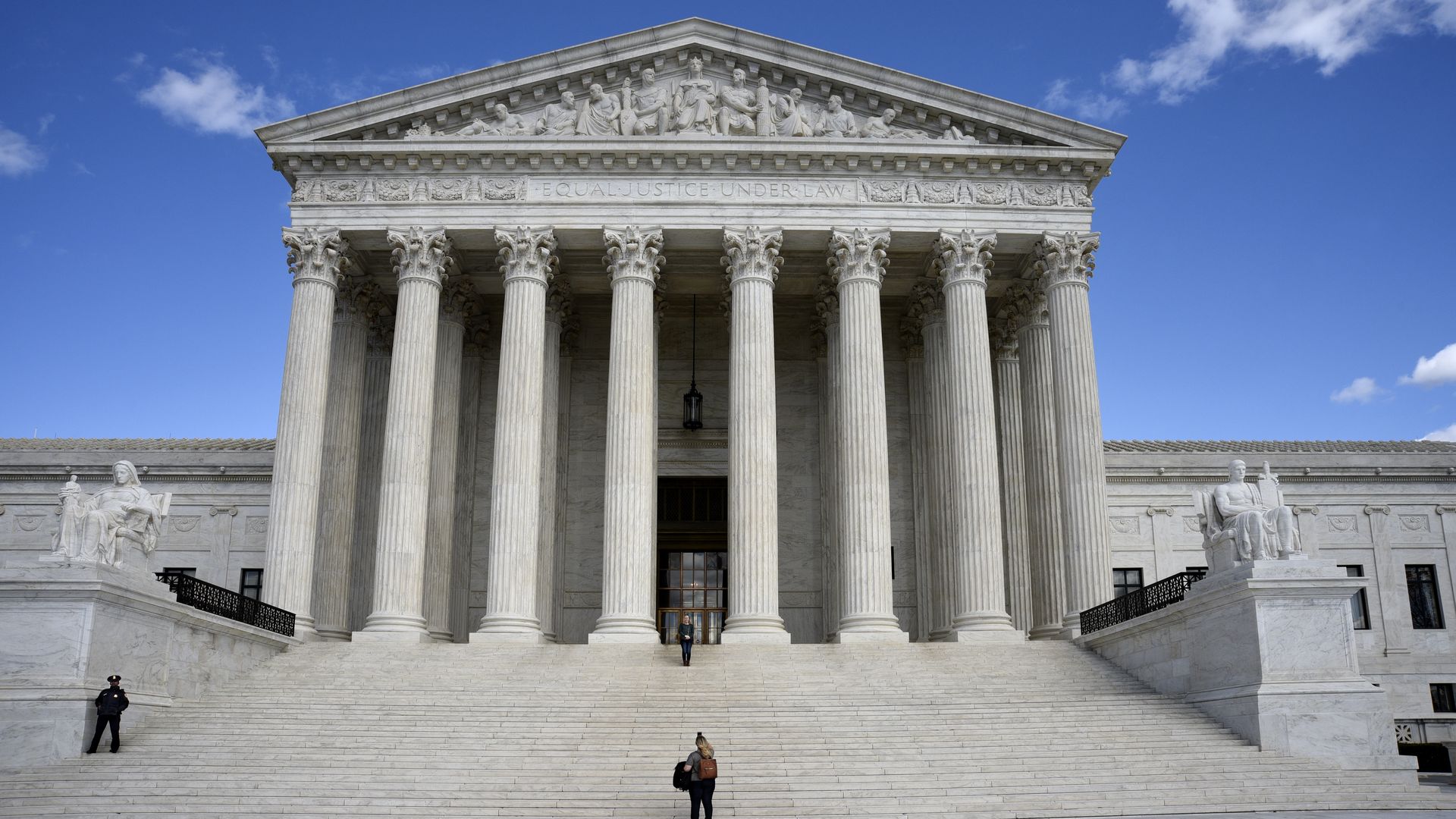 The Supreme Court said Thursday that its investigation into the leaked draft opinion in Dobbs v. Jackson has so far failed to identify the responsible party but noted the probe will continue with the court's "full support."
Why it matters: The incident marked the first time in modern history that a ruling leaked before the court issued it publicly.
Chief Justice John Roberts confirmed at the time the authenticity of the draft document published by Politico, but said it did not represent the court's final decision, calling the leak an "egregious breach of trust."
Roberts then issued a statement directing Gail Curley, the marshal of the court, to investigate the leak.
Driving the news: Eight months after the leak roiled the country, the court said Thursday in a statement that its investigative team "has to date been unable to identify a person responsible by a preponderance of the evidence."
Investigators performed forensic analysis, examined the court's IT systems and conducted 126 formal interviews with 97 employees, "all of whom denied disclosing the opinion," according to their 20-page report.
"The pandemic and resulting expansion of the ability to work from home, as well as gaps in the Court's security policies, created an environment where it was too easy to remove sensitive information from the building and the Court's IT networks, increasing the risk of both deliberate and accidental disclosures of Court-sensitive information," per the report.
"Investigators looked closely into any connections between employees and reporters," the report notes.
They also "assessed the wide array of public speculation, mostly on social media, about any individual who may have disclosed the document," but found nothing to substantiate any of the social media allegations.
What to watch: Investigators continue to "review and process some electronic data that has been collected and a few other inquiries remain pending," per the report.
"To the extent that additional investigation yields new evidence or leads, the investigators will pursue them."
Go deeper:
This story has been updated with new details throughout.
Go deeper