Consumers begin to balk at price increases: P&G reports sales volume decline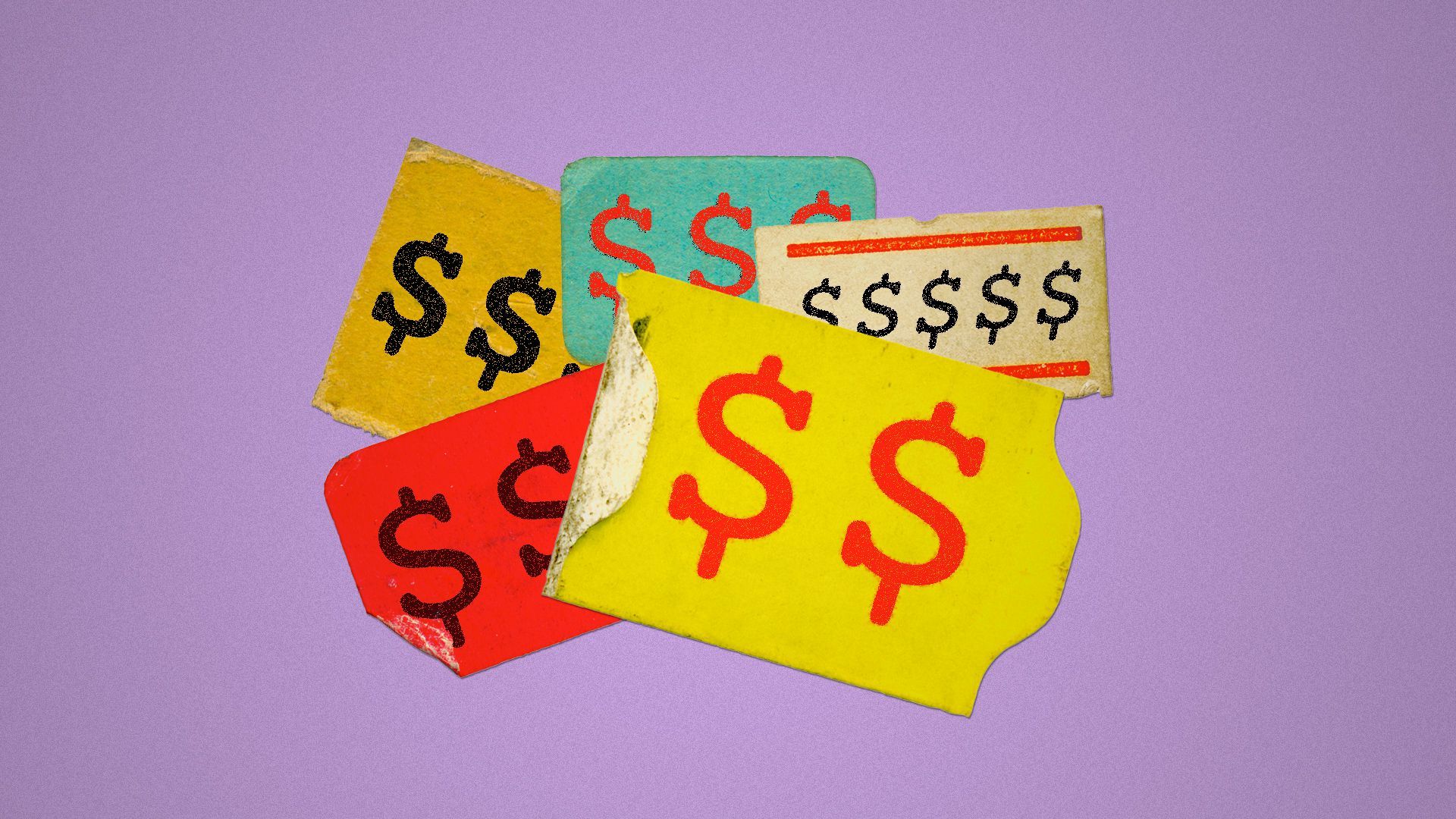 After months of absorbing inflation with a degree of aplomb, consumers may be starting to balk at price increases on basic products like those made by conglomerate Procter & Gamble.
Why it matters: Facing higher commodity costs and wages, companies are walking a tightrope with pricing strategies, trying to maximize profits without turning away customers.
Driving the news: P&G on Thursday reported that it raised prices by 10% in the quarter ended Dec. 31, compared with a year earlier. And sales volume fell 6%.
It was the "biggest quarterly drop in years," the Wall Street Journal reported.
Threat level: In other words, price hikes on P&G products like Tide detergent, Gillette razors and Bounty paper towels may be hitting an inflection point for consumer tolerance.
"The sharp step-down in volume this quarter will likely be alarming to some investors," Goldman Sachs analyst Jason English wrote Thursday, noting that P&G's sales increase was worse than expected.
What they're saying: P&G executives downplayed a direct correlation to price increases, saying they haven't seen a significant change in American consumer behavior.
The company plans to continue price increases to make up for higher costs and to reflect product innovation.
Between the lines: CFO Andre Schulten blamed the volume declines on "market contraction, trade inventory reductions and portfolio reduction in Russia."
"Our strategy isn't shifting," he said on an earnings call, though he added that "a world in which all of the market growth is driven by pricing is obviously not sustainable. And so both elements need to come back in balance."
Be smart: Some price increases can't be avoided.
People "continue to wash their laundry, they continue to wash their hair," Schulten noted.
But, but, but: Customers can trade down to cheaper options. And that's what P&G needs to avoid in the coming months.
Go deeper