Poll: Game developers say harassment from players is a major issue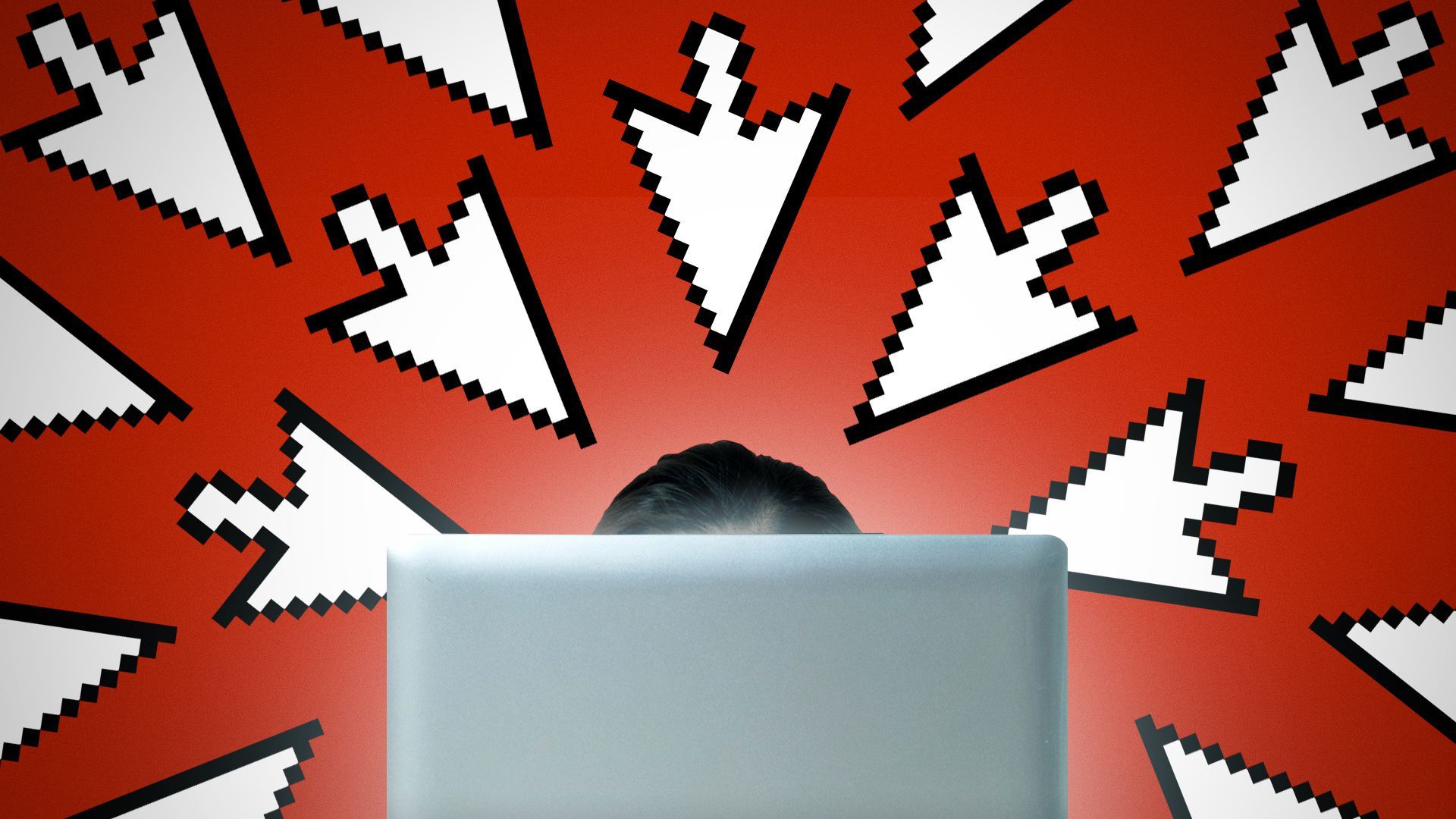 Harassment, threats and other toxic behavior from players are taking their toll on the people who make games, according to a new poll.
Driving the news: More than 75% of game creators responding to the 11th annual State of the Game Industry survey said it's a "serious" or "very serious" issue, according to data released today.
The poll was conducted with more than 2,300 game developers from around the world and has a 3% margin of error, according to its organizers at Game Developers Conference and affiliate publication Game Developer.
Details: 40% of respondents said they'd experienced harassment directly, more so among respondents who were not men or who identify as LGBTQ+.
68% of respondents said their company did something about it (a fifth said their company did nothing).
State of play: Threats against game makers from players have been an unwelcome burden for workers in the industry for over a decade.
Developers have reported harassment for anything from delaying a game to changing a feature to expressing preference for developing stories instead of combat. The harassment is often targeted at developers who are women, trans or otherwise members of underrepresented groups in gaming.
The toxicity has been fueled by social media, developers have said, as the worst people in the player community find ways to contact or reply to game creators.
Some companies have more aggressively pushed back on behalf of their developers of late. Last year, Destiny maker Bungie Studios sued a gamer who allegedly threatened a staffer.
What they're saying: "The companies need to take it seriously," one survey taker said in remarks shared by organizers. "I received death threats and they contacted my family on social media but the company ignored my concerns."
"Large companies seem to fear that their toxic players are their fanbase without appreciating that they are impacting much larger numbers of their actual fanbase," another survey taker shared.
Some threw up their hands, calling harassers an inevitable vocal minority or suggesting that listening to player complaints can stave off a lot of the abuse.
But another noted: "We also need to stop inviting the community to be part of the family. You're part of the conversation, you get to offer an opinion, but you don't get to demand everything goes your way."
The bottom line: While a survey helps quantify the amount of concern game creators have over player toxicity, the number of game creators it has driven from the field is much harder to know.
Sign up for the Axios Gaming newsletter here.
Go deeper