Amazon discontinues AmazonSmile program after giving away $377 million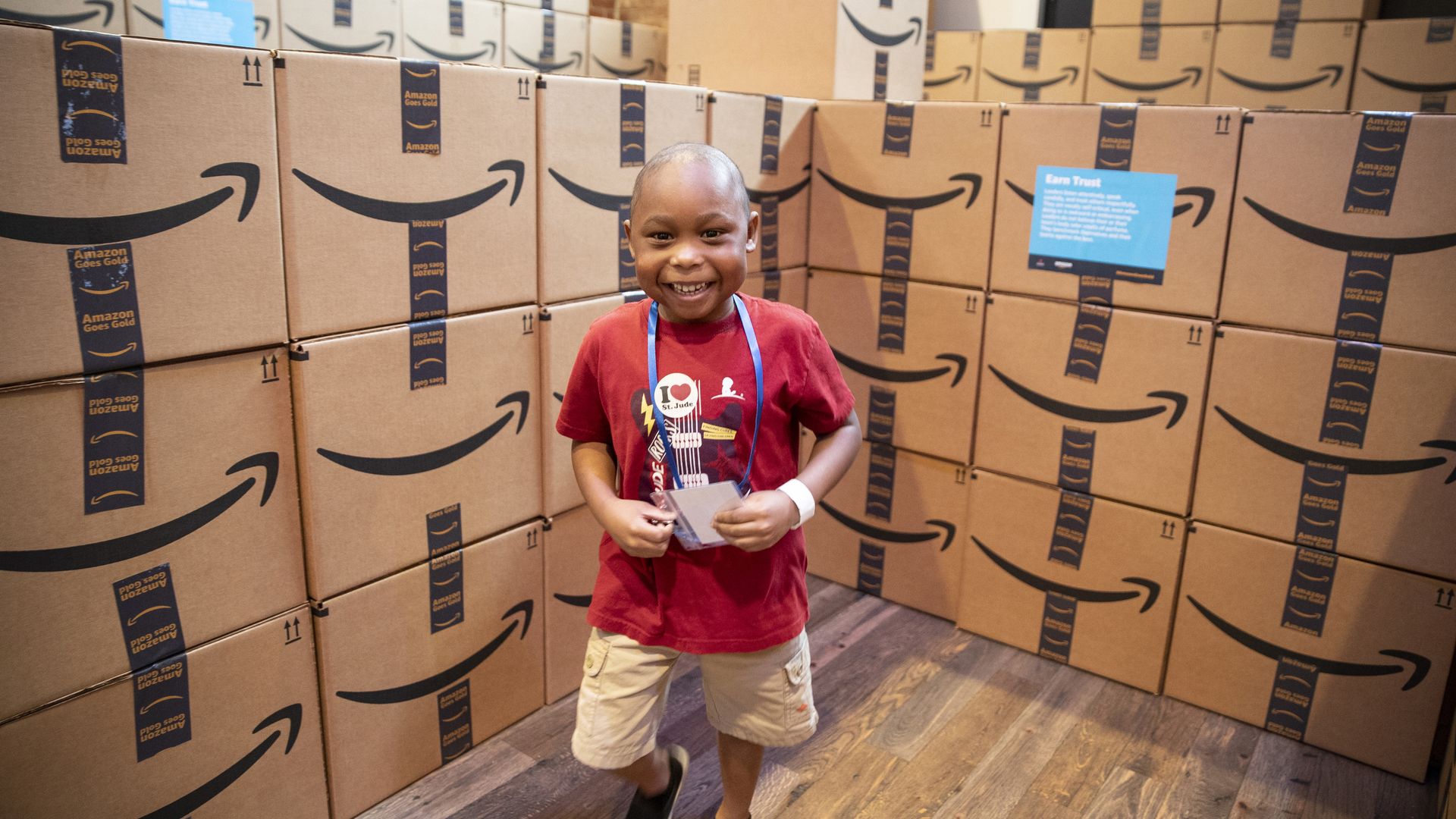 Amazon is discontinuing its AmazonSmile program, which directed 0.5% of sales on certain purchases to customer's preferred nonprofits throughout the world.
Driving the news: The company told customers in an email that the initiative "has not grown to create the impact that we had originally hoped" and that with more than 1 million organizations eligible for funding, "our ability to have an impact was often spread too thin."
By the numbers: AmazonSmile directed more than $377 million to nonprofits since it launched in 2013, including humanitarian efforts, animal welfare groups, school organizations and hospitals.
The top recipient was said to be St. Jude Children's Research Hospital, which announced in November that it had become the first nonprofit to receive $15 million from AmazonSmile.
What others are saying: AmazonSmile fund recipients and Amazon critics questioned the reasoning behind the decision.
The program had a "measurable impact on my organization over the last 7 years," tweeted Lauren Wagner, executive director of the Long Island Arts Alliance. "More importantly, it has allowed patrons to support our organization in an accessible way. Disappointed, to say the least."
Numerous people encouraged Amazon users to instead donate directly to nonprofits and spend money with small businesses.
What Amazon is saying: "The company, which ranks among the top corporate philanthropists in the U.S., will continue to pursue and invest in other areas where it can make meaningful change," it said in a statement.
Go deeper