There's been a change in who inflation hits the hardest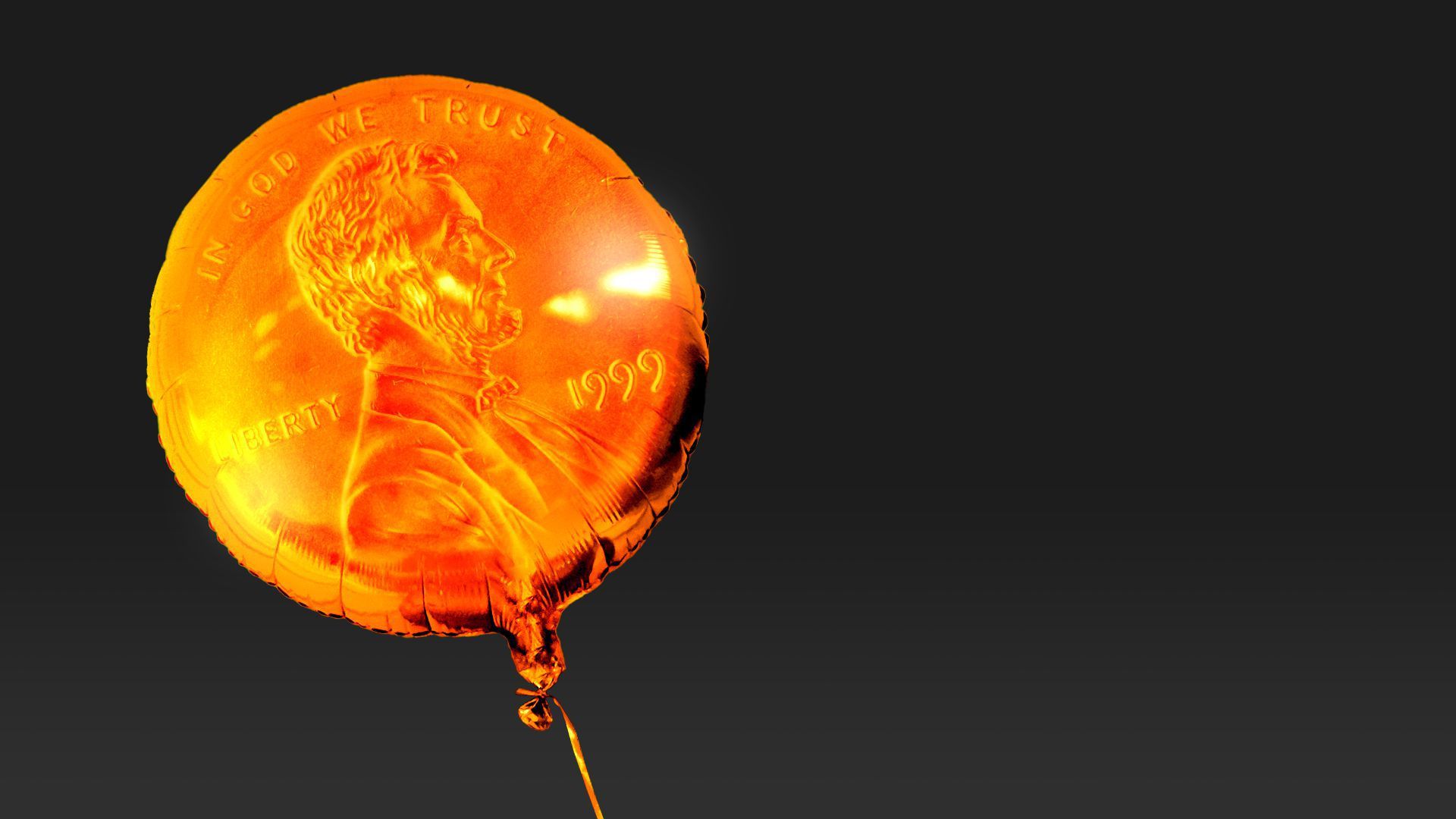 A change in where inflation is coming from has caused a change in which groups face the highest price pressures.
In 2021, middle-income Americans were hit hardest by inflation, according to new research from the New York Fed. Now, those pressures have shifted to low-income families.
Why it matters: The details of who bears the brunt of higher prices shapes the political and economic dynamics of inflation.
The data suggest that inflation is shifting from an annoyance for middle-class earners to a more severe burden on poorer families that can least afford higher prices.
Details: Different groups of people — rich vs. poor, urban vs. rural, and so on — tend to spend their money differently. Researchers Rajashri Chakrabarti, Dan Garcia, and Maxim Pinkovskiy examined how, given those different spending patterns, inflation rates vary by group.
State of play: As inflation surged in 2021, middle-income families — those making between roughly $50,000 and $150,000 — bore the brunt of price hikes: 0.2 to 0.3 percentage points higher than average.
That reflects that they spend a larger share of their income on used cars and fuel than either the poor (who might be more likely to use public transportation than to drive) or the rich (who may be more likely to buy new cars and for whom gasoline is a smaller share of spending).
But in recent months, gasoline and used car prices have fallen. Meanwhile, the cost of rent and groceries, which poor Americans spend on disproportionately, have risen.
As a result, U.S. consumers in the bottom 40% of the income distribution now have the highest inflation rate, about 0.3 percentage points higher than average.
A similar pattern has played out with other groups. The shift of inflation that took place over the course of 2022 — from energy and used cars to food and rent — has changed who is hit hardest.
For example, for the year ending in February 2022, people living in rural areas experienced inflation 2 percentage points higher than Americans as a whole. Now, they're below average.
Early last year, both Black and Hispanic households faced inflation about 1 percentage point higher than the overall inflation rate. Those without a college education, along with households led by a person 25 or younger, also faced higher inflation rates. Now, those groups have converged to average.
The bottom line: Inflation may be fading overall, but the families who face the highest price increases in recent months are those least able to afford it.
Go deeper