Herschel Walker campaign staffer sues top conservative activist, alleging sexual assault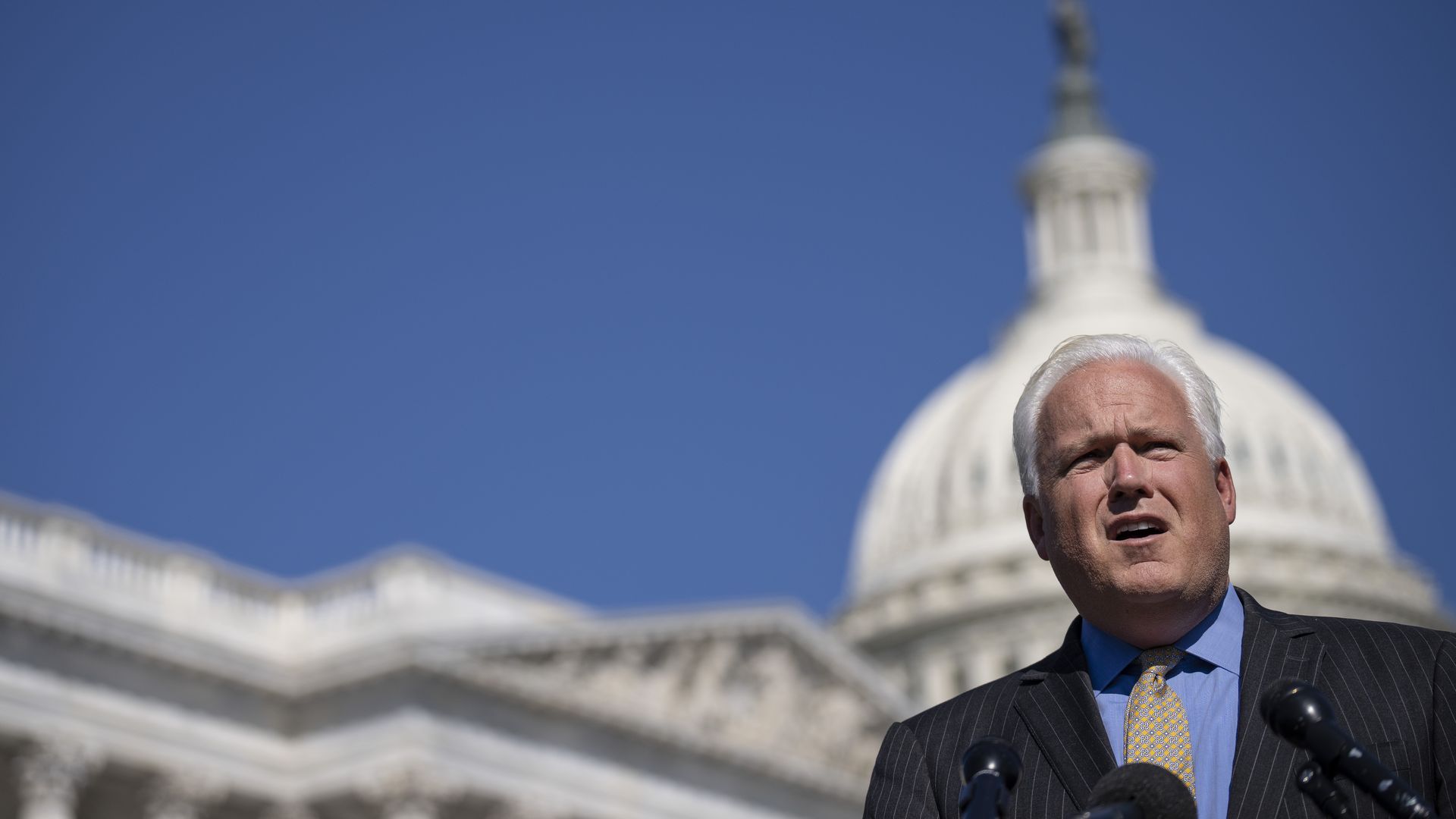 A former Herschel Walker campaign staffer who accused conservative strategist Matt Schlapp of sexual assault has filed a civil lawsuit against him seeking up to about $7 million in damages.
The big picture: Schlapp, an ally of former President Trump and chair of the American Conservative Union, has been running CPAC for nearly a decade. It bills itself as "the largest and most influential gathering of conservatives in the world."
Schlapp has called the complaint a false allegation through his lawyer.
Driving the news: The suit, which identifies the former staffer as "John Doe," was filed in Virginia circuit court Tuesday. It accuses Schlapp of "aggressively fondling" Doe without consent during a drive from an Atlanta bar to a hotel.
The staffer had been tasked with driving Schlapp to Atlanta from a Walker campaign event. After the alleged assault, the complaint states Schlapp later invited him to his hotel room, which the staffer declined.
Axios has independently confirmed the staffer's identity. The staffer filed the lawsuit anonymously citing privacy concerns and fear of retaliation.
In the suit, the staffer described being "shocked, mortified, horrified and devastated by Mr. Schlapp's advances and unwanted and non-consensual touching and fondling."
The complaint also accuses Schlapp and his wife, Mercedes Schlapp, of "a campaign to impugn Mr. Doe's character" after stories of the incident first became public, through "the use of lawyers and hired guns, and Ms. Schlapp directly."
Mercedes Schlapp is a former Trump White House official and, along with her husband, a veteran of the George W. Bush administration.
The Daily Beast first reported the accusation earlier this month.
The other side: In a statement, the Schlapps' lawyer, Charlie Spies, said the complaint is false and accused the staffer of "working in concert with Daily Beast to attack and harm the Schlapp family."
Schlapp and his wife are "assessing counter-lawsuit options," per the statement. Axios has reached out to Spies for additional information on plans for their next legal steps.
Board members for the American Conservative Union published a statement backing Schlapp. "We know Matt Schlapp's heart and his character. And we believe this latest attempt at character assassination is false," they wrote.
Between the lines: According to the complaint, the staffer informed Walker campaign officials of the incident the next day and the officials offered another driver for Schlapp. Schlapp, however, did not appear at a second planned Walker event the day after the alleged assault.
The accuser told Axios that the campaign gave him "the best support that anyone in my situation could ask for." After the incident, he said, "They gave me 100% freedom to choose whatever path I wanted to take."
Go deeper