The objection seeking to turn FTX's "world upside down"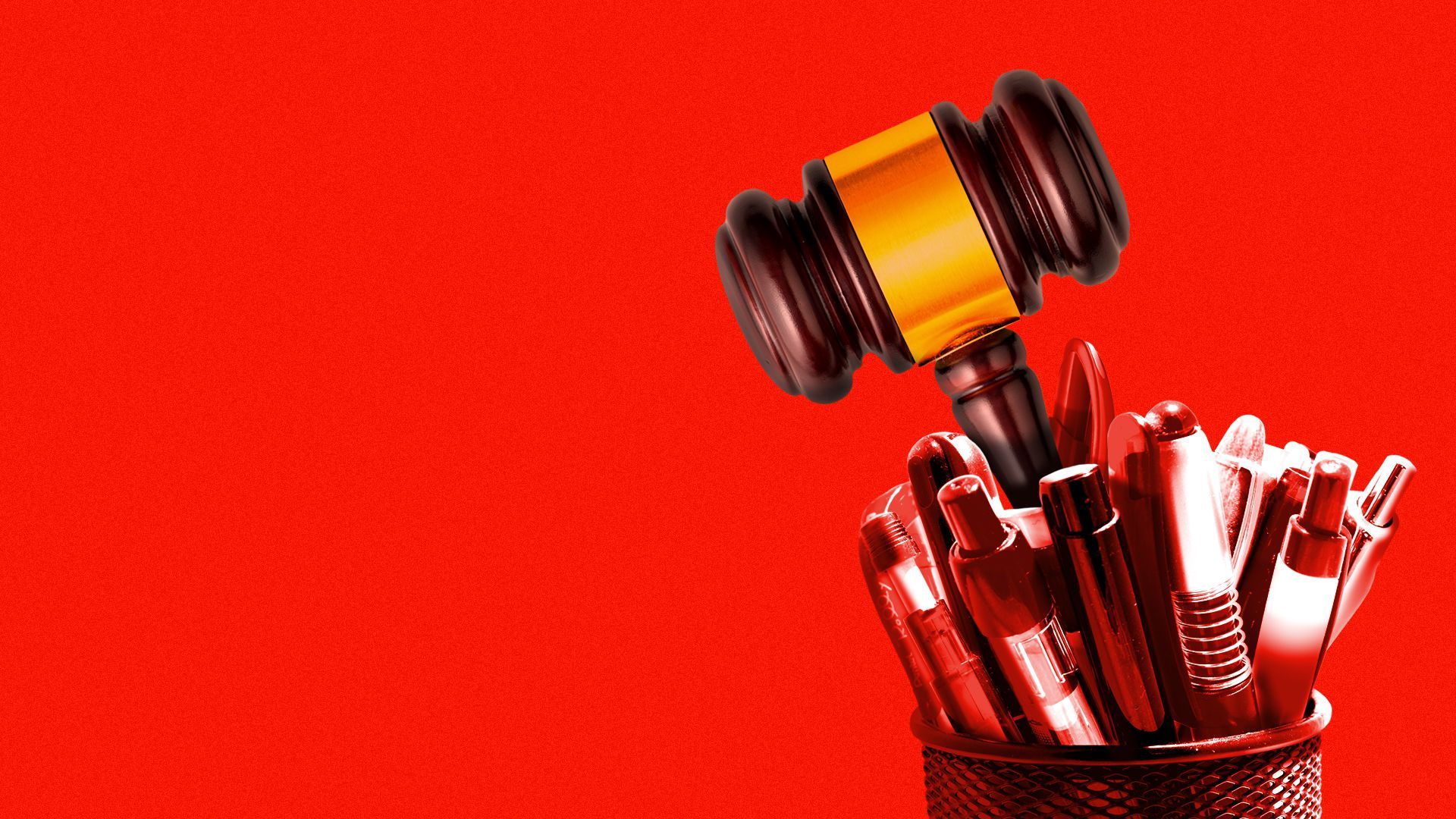 There's a fresh FTX conflict — one about its bankruptcy lawyers Sullivan & Cromwell and whether the firm's legal guidance of the crypto exchange prior to its unwinding could pose a potential conflict of interest.
Why it matters: FTX's accounting shenanigans conjures up comparisons to Enron, which ended up in a battle with its own lawyers. The large, prestigious Houston law firm Vinson & Elkins drew scrutiny for its role in Enron's collapse, for not blowing the whistle, and ended up settling with the energy company.
It has become the subject matter for case studies in lawyer conduct. Though, it was Enron's auditors that were ultimately convicted.
Driving the news: The U.S. trustee, appointed by the Department of Justice, filed an objection to FTX's notice of retaining S&C as its bankruptcy advisor.
The intrigue: A group of unsecured creditors (among those who are owed money from FTX), aren't taking issue with S&C, joining FTX and its new CEO John Ray III, court documents filed yesterday show.
What's happening: To FTX it doesn't matter that S&C gave legal advice to FTX before it fell apart, because — per FTX's new CEO — the "dumpster fire" was created by its former CEO and founder Sam Bankman-Fried.
Yes, but: It matters to the U.S. trustee and two named individual creditors, because:
The U.S. trustee alleges that S&C didn't fully disclose its relationship with the crypto exchange as bankruptcy code requires.
The U.S. trustee also wants to make sure that an independent examiner, upon appointment, can conduct its own investigation without running into others', including FTX's and its advisers.
The two customers of FTX.com and FTX US, represented by Houston-based Hoda Law Firm, in their objection claim S&C's "[pre-bankruptcy] connections to the FTX Group are legion."
Zoom in: What the U.S. trustee is saying: "S&C's disclosures as filed are wholly insufficient to evaluate whether S&C satisfies the Bankruptcy Code's conflict-free and disinterestedness standards."
What FTX is saying: Objections to FTX's retaining S&C as legal counsel "seek to turn the world upside down," FTX said in its own filing in support.
What CEO Ray is saying: "The advisors working at my direction have worked tirelessly and nonstop for the last seventy days to take control over what can only be described as a "dumpster fire" in order to stop assets from being depleted," Ray said in court filings.
In the event that FTX were denied or limited from S&C's counsel, as well as other selected advisers, he warned, creditors, customers, federal regulators and prosecutors would be "be severely, if not irreparably harmed," he warned.
A group of unsecured creditors said they do not share the U.S. trustee's concerns and are not objecting.
Of note: A court filing shows that the U.S. trustee also set a deadline to object to its motion ordering the appointment of an independent examiner with a hearing date set for Feb. 6.
What we're watching: The very next hearing scheduled for the 20th.
Go deeper