A new startup wants to turn your food waste into chicken feed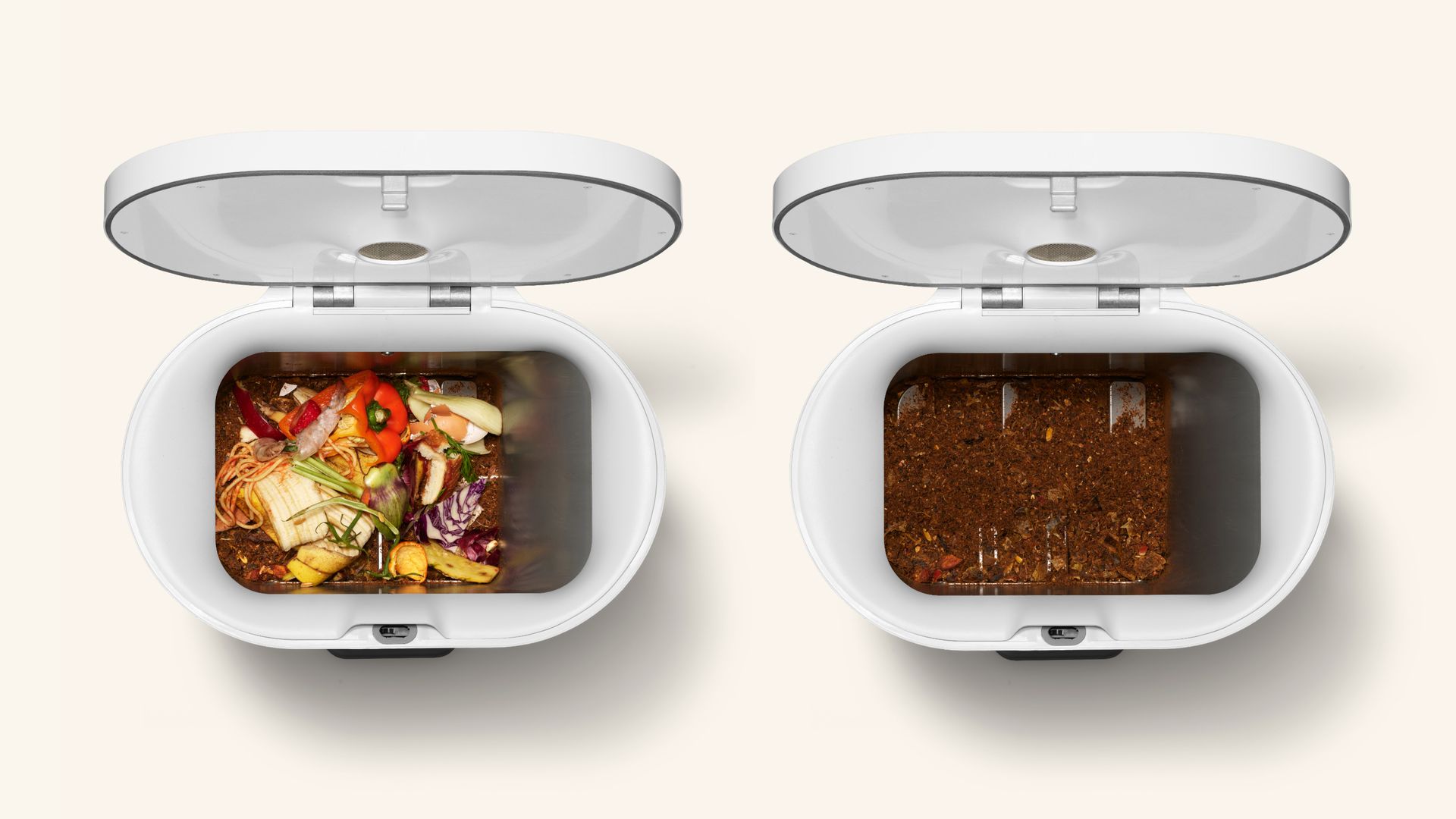 A new green tech startup wants us to rethink what we do with our banana peels, pepper tops and other kitchen scraps, Alex Fitzpatrick reports.
Why it matters: Scraps thrown away in the regular trash often wind up in landfills, where they generate methane, a greenhouse gas.
Landfills account for nearly 15% of human-related methane emissions, per the U.S. Department of Agriculture.
How it works: The new company, called Mill and launched Tuesday, is part hardware startup, part subscription service.
Customers are sent a bin for their kitchen scraps. The bin — which needs to be plugged in to an outlet — dehydrates and mashes food scraps into a substance not unlike ground coffee.
When the bin is full, subscribers can empty the contents into a prepaid mailing box to be sent back to Mill.
Mill is working with regulators on plans to turn the resulting material into an ingredient for chicken feed — meaning it would be kept in the food cycle, rather than ending up in a landfill.
Of note: Mill's bin syncs with a smartphone app that shows users how much food they've kept out of the landfill and other interesting data.
Subscriptions start at $33 a month, bin included.
Yes, but: Plenty of people compost their kitchen scraps, often through free town or city programs.
However, Mill's process differs from composting in that the bin's contents don't decompose — meaning there's no composty smell.
What they're saying: "You're probably thinking, 'How could it make sense to mail this stuff and heat this material and have that pencil out?'" says founder and CEO Matt Rogers, referring to the company's emissions footprint.
"And it does, actually, even including manufacturing and all the things that go into making the bin, processing and mailing."
"All the upcycling we do, it saves about a half-ton of emissions per household per year," says Rogers, who co-founded smart home company Nest.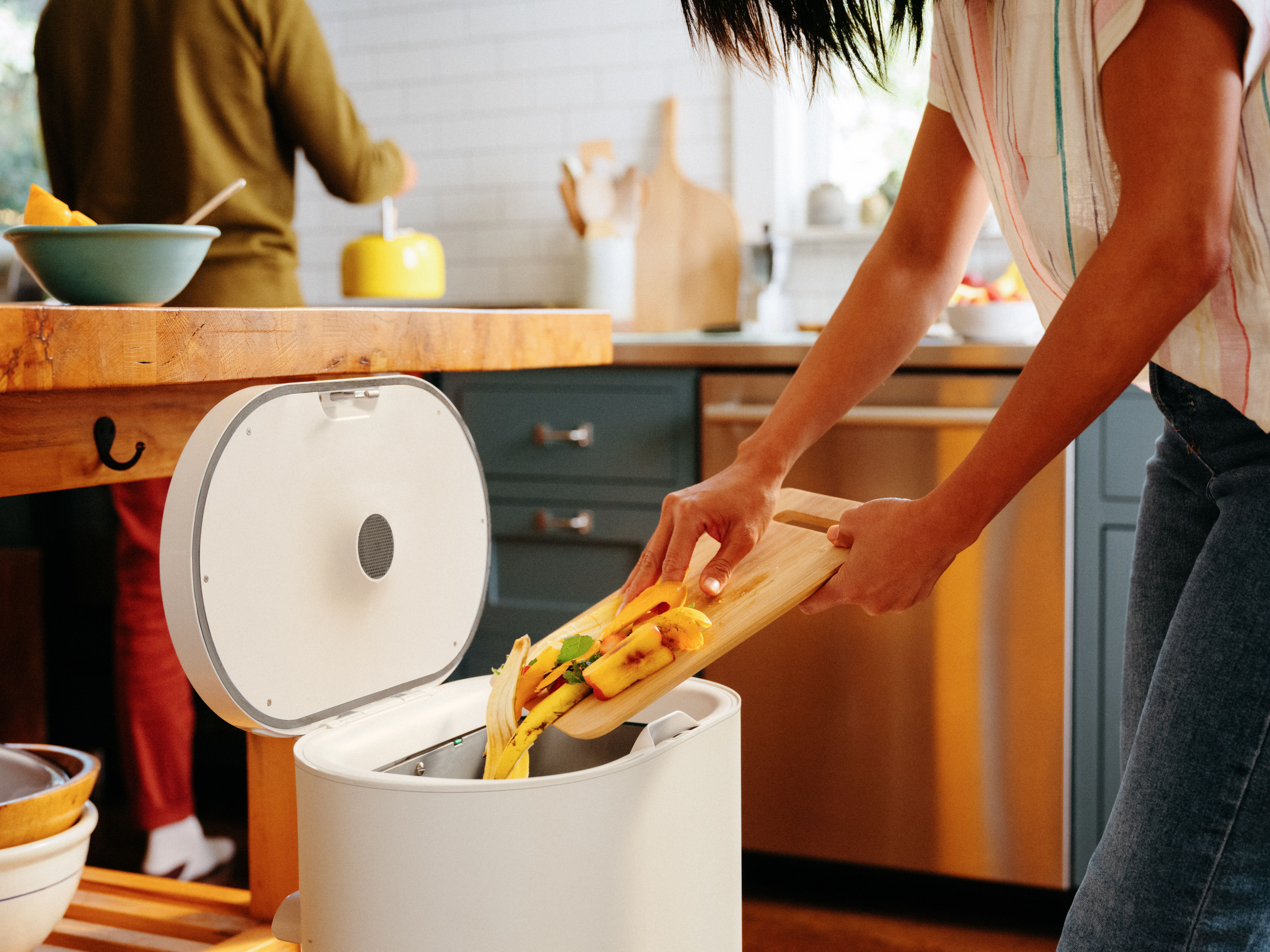 Mill's consumer pitch, adds Rogers, is both altruistic — subscribers feel like they're doing something to fight climate change — and financial.
"In a lot of cities around the country, you pay for your trash service, and you pay based on the size of the bin — the bigger the bin, the more you pay. So when you can take the food waste out of the trash, you could downsize your bin and save money."
"The average American household makes between 500 and 600 pounds of food waste a year. But when you take the water out, it gets about 80% smaller. So we're talking about a shoebox or two a month per household."
What's next: Commercial service is a possibility — but homes were the better initial target because they account for the most landfill-bound food waste, Rogers says.
"Even in the most well-meaning, most progressive cities that are doing everything right, they are still having trouble getting folks to put the food waste in the green bin."
Go deeper