Top Trump-aligned conservative group buys up prime D.C. office space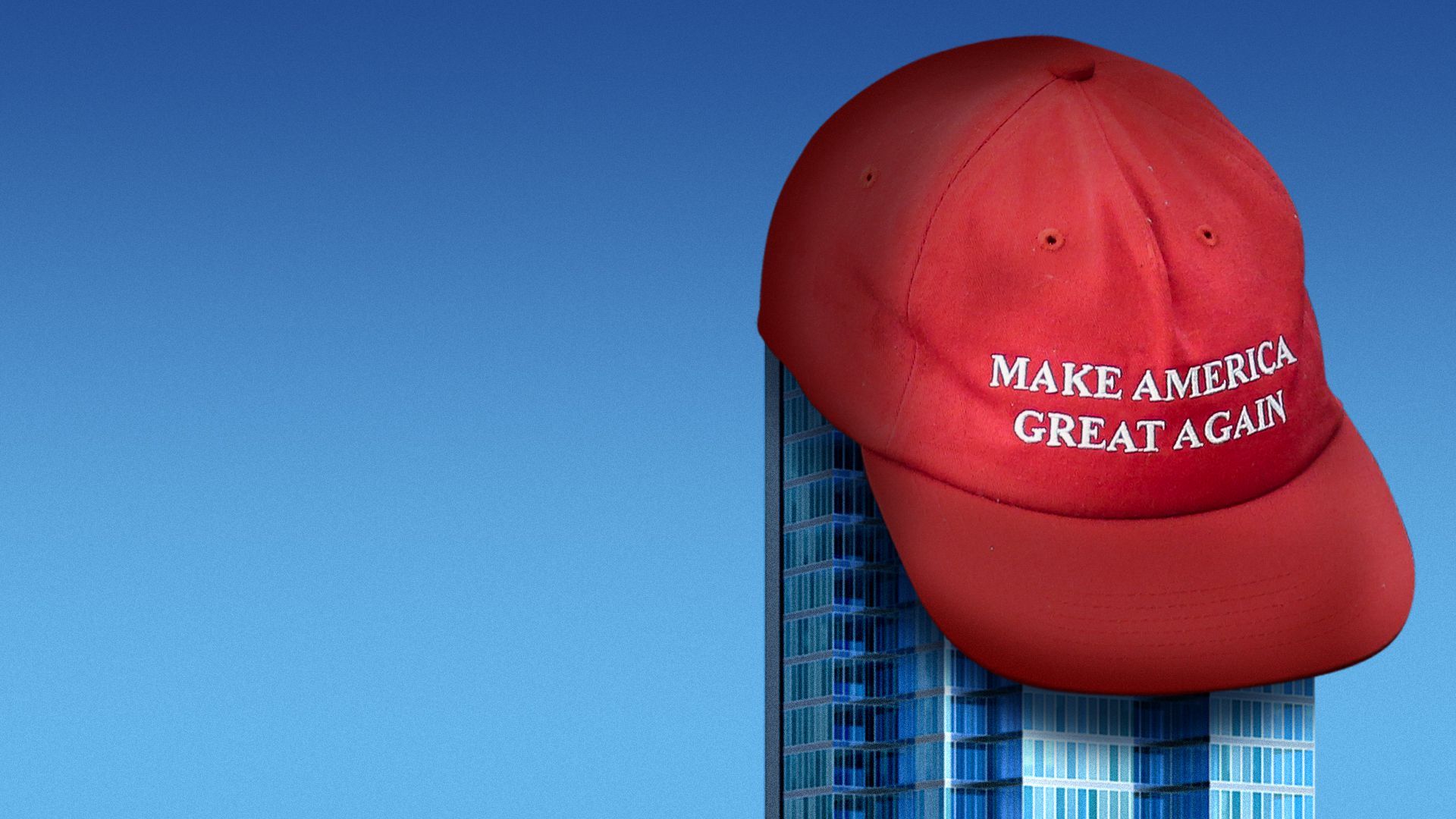 An influential conservative nonprofit led by former Trump chief of staff Mark Meadows is buying up millions of dollars worth of office space on Capitol Hill, records show.
Why it matters: The Conservative Partnership Institute is the backbone of a policy and advocacy apparatus aligned with hard-right legislators such as Reps. Matt Gaetz (R-Fla.) and Marjorie Taylor Greene (R-Ga.).
The real-estate purchases are a sign of the conservative nonprofit's growing clout — and grandiose plans — as it tries to steer the direction of Republicans' new House majority and prepare for the next GOP administration.
Just this month, several right-wing lawmakers who opposed Rep. Kevin McCarthy's (R-Calif.) bid for speakership — including Gaetz, Reps. Byron Donalds (R-Fla.), Paul Gosar (R-Ariz.), Ralph Norman (R-S.C.) and Scott Perry (R-Pa.) — met at the CPI offices, according to Yahoo News.
Driving the news: CPI completed its most recent purchase early this month: $11.35 million for new space on Pennsylvania Avenue, adjacent to both the Capitol and CPI's headquarters on Independence Avenue, D.C. property records show.
That followed multiple purchases last year on Pennsylvania Avenue and ones on nearby 3rd Street SE and C Street SE, each made in the name of a different LLC.
Also last year, CPI paid more than $7 million for a 14,000-square-foot lodge on more than 2,000 acres near the Maryland shore, according to property records.
The big picture: Led by Meadows and ex-Sen. Jim DeMint (R-S.C.), CPI has incubated or financially supported a number of allied organizations.
Many are run by Trump administration alumni and considered integral to early planning for another potential Trump presidency.
Founded in 2017, CPI has grown substantially in recent years. Its operating budget shot up from $7.1 million in 2020 to more than $45 million the following year, tax records show.
Between the lines: CPI leases some of its office space to the House Freedom Caucus' political arms — the House Freedom Fund and House Freedom Action, Federal Election Commission records show.
Staffers for HFC members and other conservative legislators routinely travel to CPI's Maryland property, where the group hosts training sessions on topics ranging from communications to congressional procedure to investigative tactics.
CPI's offices are designed not just as venues for political strategy and advocacy, but also are places where conservatives can find — in its words — "a sense of community."
"Within our historic building and adjacent properties — just a half mile from the U.S. Capitol — conservatives learn how to resist the lure of the Establishment and be effective in Washington," the group said in its 2021 annual report.
Go deeper