Axios Reception at Davos: Creating the New Work Rules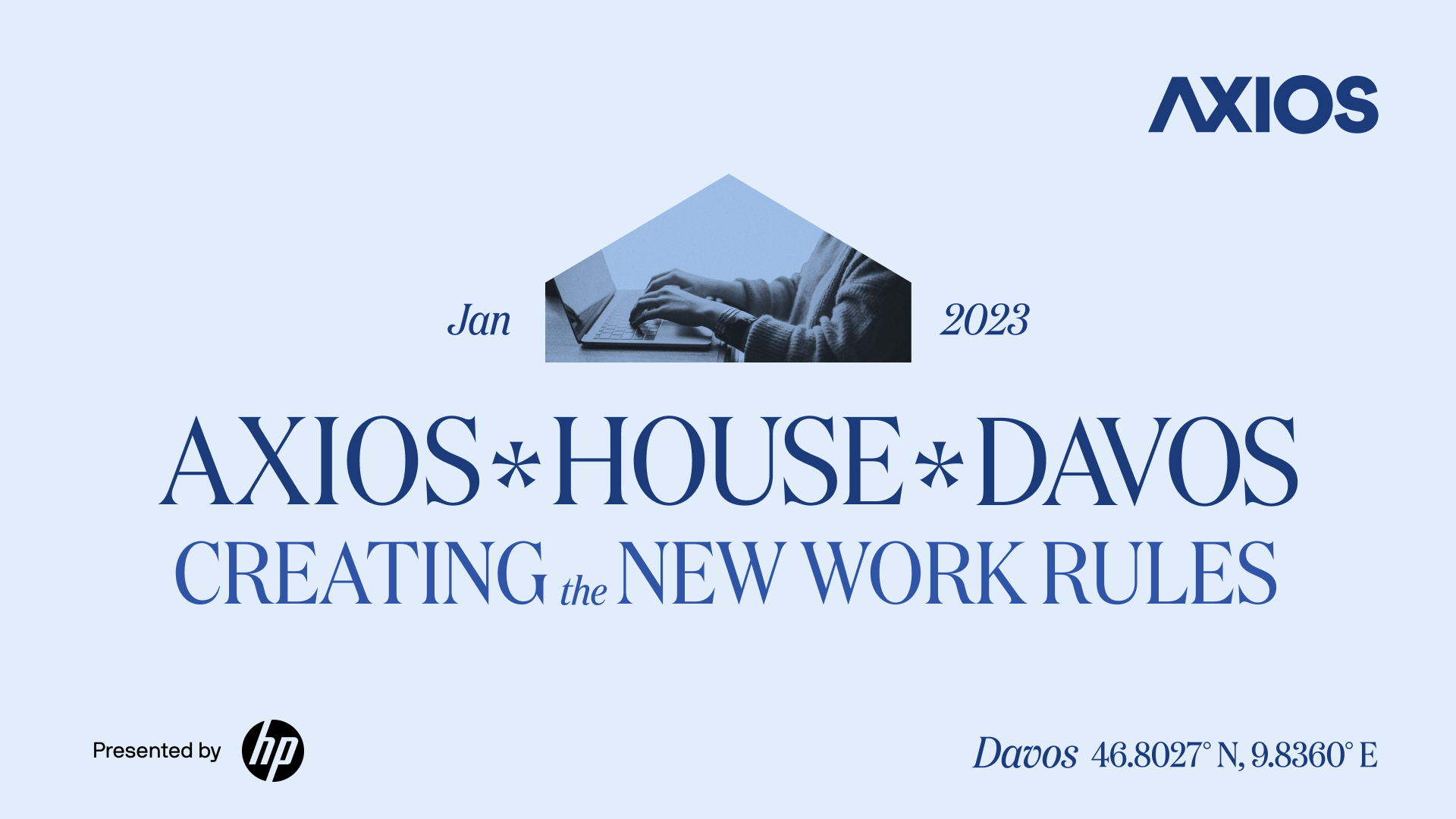 On Monday, January 16th at the World Economic Forum in Davos, Switzerland, Axios editor-in-chief Sara Kehaulani Goo and markets reporter Courtenay Brown led conversations with business leaders about how they are reimagining their workplaces, workforce and work culture while integrating new technologies, meeting today's productivity demands and satisfying employee expectations.
Guests included McKinsey & Company chief people officer Katy George and BetterUp co-founder and CEO Alexi Robichaux. The View from the Top sponsored segment featured HP chief executive officer Enrique Lores.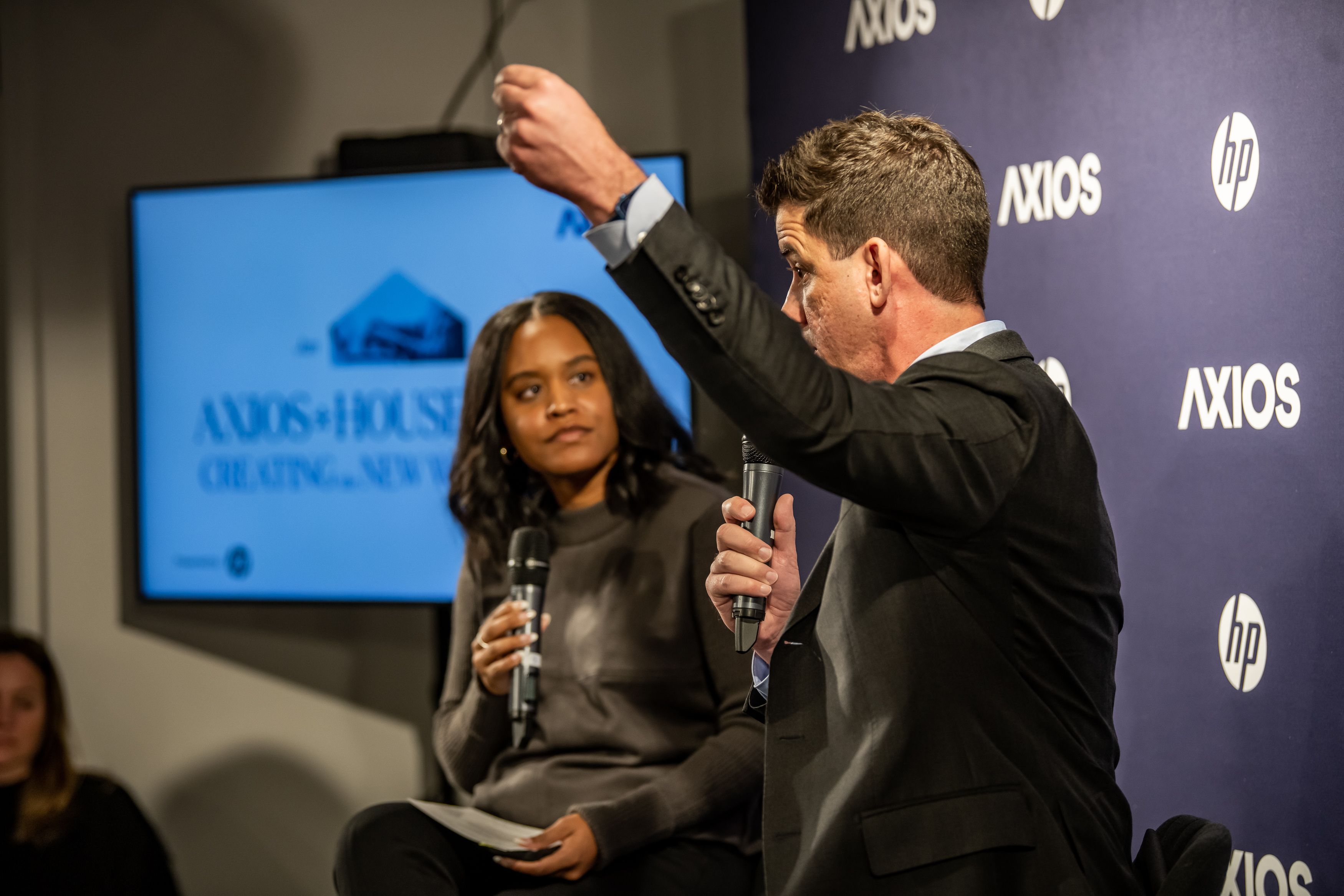 Katy George and Alexi Robichaux described their perspectives on the future work environment and how they're supporting employees' needs in an era of hybrid work.
Katy George on the main takeaways she has learned from her own workforce: "There really is a happy medium in terms of balancing the objectives of flexibility, which I think you know, COVID accelerated a lot of things, digitization, use of technology, but also workforce expectations in general, including for flexibility of all kinds. So balancing flexibility, which includes work life balance and wellbeing, balancing apprenticeship and skill acquisition, balancing social fabric culture…we're now, as I said, starting to see real data that supports a hybrid model is the best to allow you to develop on those."
Alexi Robichaux on investing in mental health resources for employees: "Now we're going through what I call phase two, which is it's still on the agenda, but there's actually been this great awakening where people are realizing, boards are realizing, wow, the mental health of our workforce is the greatest driver of performance of this organization, and that's new. And I don't mean performance by reducing costs from clinical claims, which was the old way. I mean like the innovation profile, my company's ability to be agile, to be nimble. It's really hard to keep pivoting and throwing out products and building new products when people are exhausted, they're burnt out, and they're not in the headspace to do that."
In the View from the Top segment, Enrique Lores highlighted broadly how workplaces have changed over the last few years and described the challenges of setting a hybrid workplace strategy for employees with individual needs.
"I think anytime two CEOs get in there in an office today, one of the few things we always talk is hybrid work. What are you doing? What have you learned? What are you going to be changing. It happens in every meeting, and I'm sure these days I'm going to have this conversation 15 or 20 different times. And our recipe is simple, first of all, we think we need to be flexible and make sure we understand that every job is different and that it's impossible to have a common recipe for every job in the company because it will never work."
Thank you HP for sponsoring this event.
Go deeper