Russian hackers allegedly target Ukrainian press briefing about cyberattacks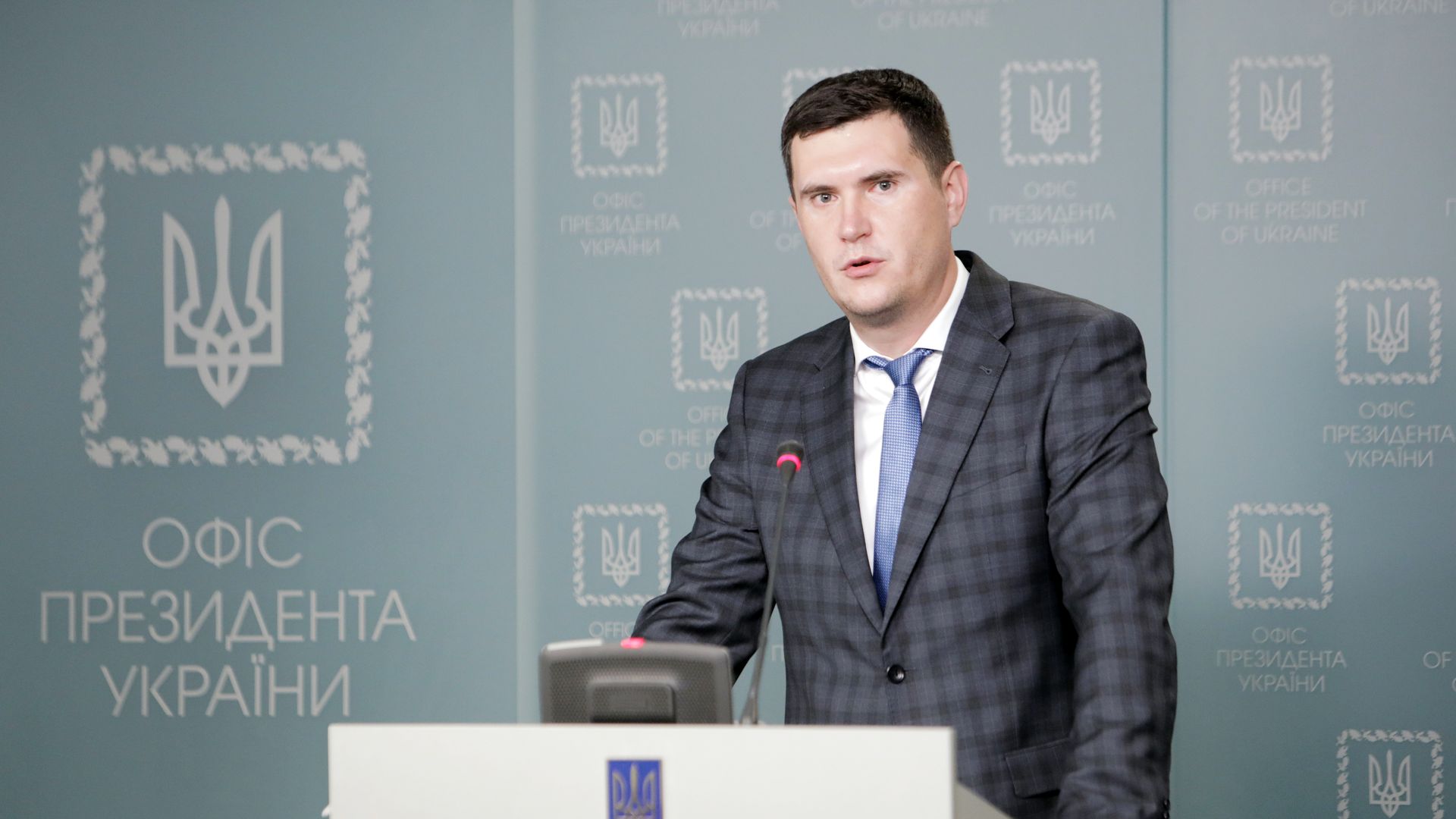 Russian hackers allegedly targeted a Ukrainian organization earlier today shortly before it hosted a press briefing about the ongoing cyberattacks in the country — a clear example of the near-constant digital warfare Ukrainians are facing during Russia's war in Ukraine.
Driving the news: Media Center Ukraine, a collective of media organizations covering the war on the ground, claimed that a cyberattack delayed their broadcast with Ukraine's cyber chief.
"We just faced a cyberattack on our information platform committed by Russia," one of the event hosts said at the beginning of the press conference. "We understand they don't like to hear the truth about this war, but we're not to be stopped, we are online, we are broadcasting."
The big picture: Since the war began in February, Russian hackers have mostly focused on low-level attacks, such as overloading government websites with bot traffic and deploying malware wipers against Ukrainian organizations.
Why it matters: Tuesday's press conference was a prime example of what impact even seemingly less-sophisticated attacks can have on Ukrainian life.
Details: Media Center Ukraine's livestream kept pausing, video replay wouldn't load properly, and parts of the video remain patchy and jumpy. At the time, the organization was still "hard at work on restoring the communication," according to a Telegram post.
During the event, Ukraine's cyber chief, Yurii Shchyhol, gave a brief update on what Russian cyberattacks have looked like and how he expects the threats to change in 2023.
Flashback: The day before the war started, Russia knocked several Ukrainian government websites and banks offline — hindering people's ability to access their own money and flee before the invasion.
What they're saying: "They don't even try to conceal their identities. They don't use a lot of proxy servers or some relevant equipment," Shchyhol said of Russian hackers during the event.
"They're all war criminals, and they use their skills against Ukraine during the war."
What's next: Shchyhol warned that the number of Russian cyberattacks will "only grow all around the world."
Sign up for Axios' cybersecurity newsletter Codebook here.
Go deeper