Italian police arrest country's most-wanted mafia boss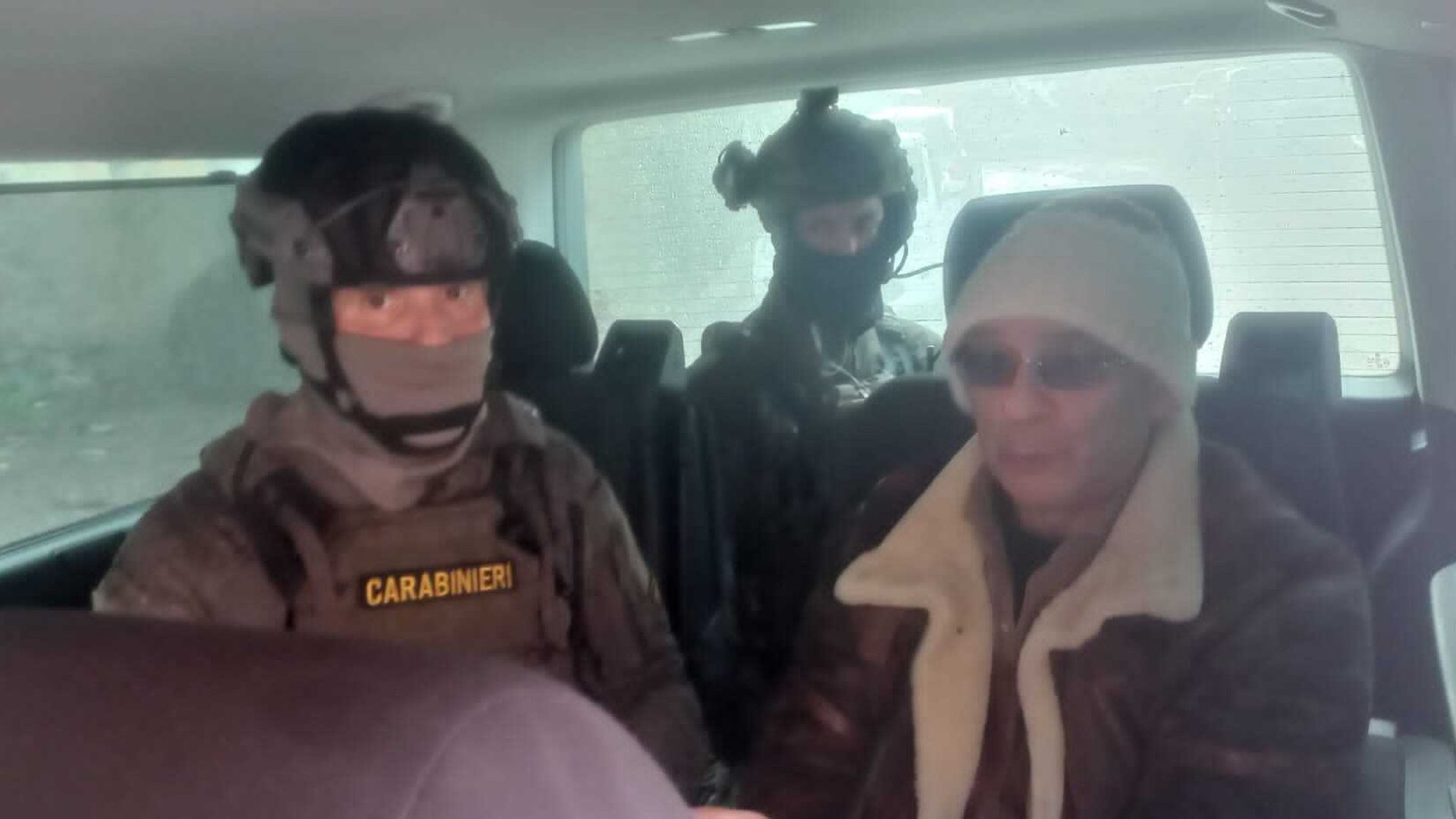 Italian police on Monday arrested the country's most-wanted fugitive, Matteo Messina Denaro, a boss of the notorious Cosa Nostra mafia, AP reports.
Why it matters: Messina Denaro had been on the run from authorities for three decades. He was tried and convicted in absentia in 2002 for numerous murders, receiving multiple life sentences.
Dozens of police were involved in the operation to arrest Messina Denaro at a private clinic in Sicily where he was receiving treatment for an undisclosed medical condition, according to BBC.
What they're saying: "A great victory for the state which demonstrates that it does not give up in the face of the mafia," Italian Prime Minister Giorgia Meloni said in a translated post on social media on Monday.
"My warmest thanks, together with those of the entire government, go to the police forces, and in particular to the Ros dei Carabinieri, to the national anti-mafia prosecutor and to the Palermo prosecutor for the capture of the most significant exponent of mafia crime," Meloni added.
The big picture: Messina Denaro is now set to be imprisoned over two bombings in Sicily in the early 1990s, including one that killed the country's two top anti-Mafia prosecutors at the time.
He was also convicted of kidnapping, torturing and killing the 11-year-old son of another mafioso who became a state witness.
He oversaw several other crimes for the Cosa Nostra, including racketeering, illegal waste dumping, money laundering and drug trafficking.
Go deeper