Indiana University student stabbed in "racially motivated" attack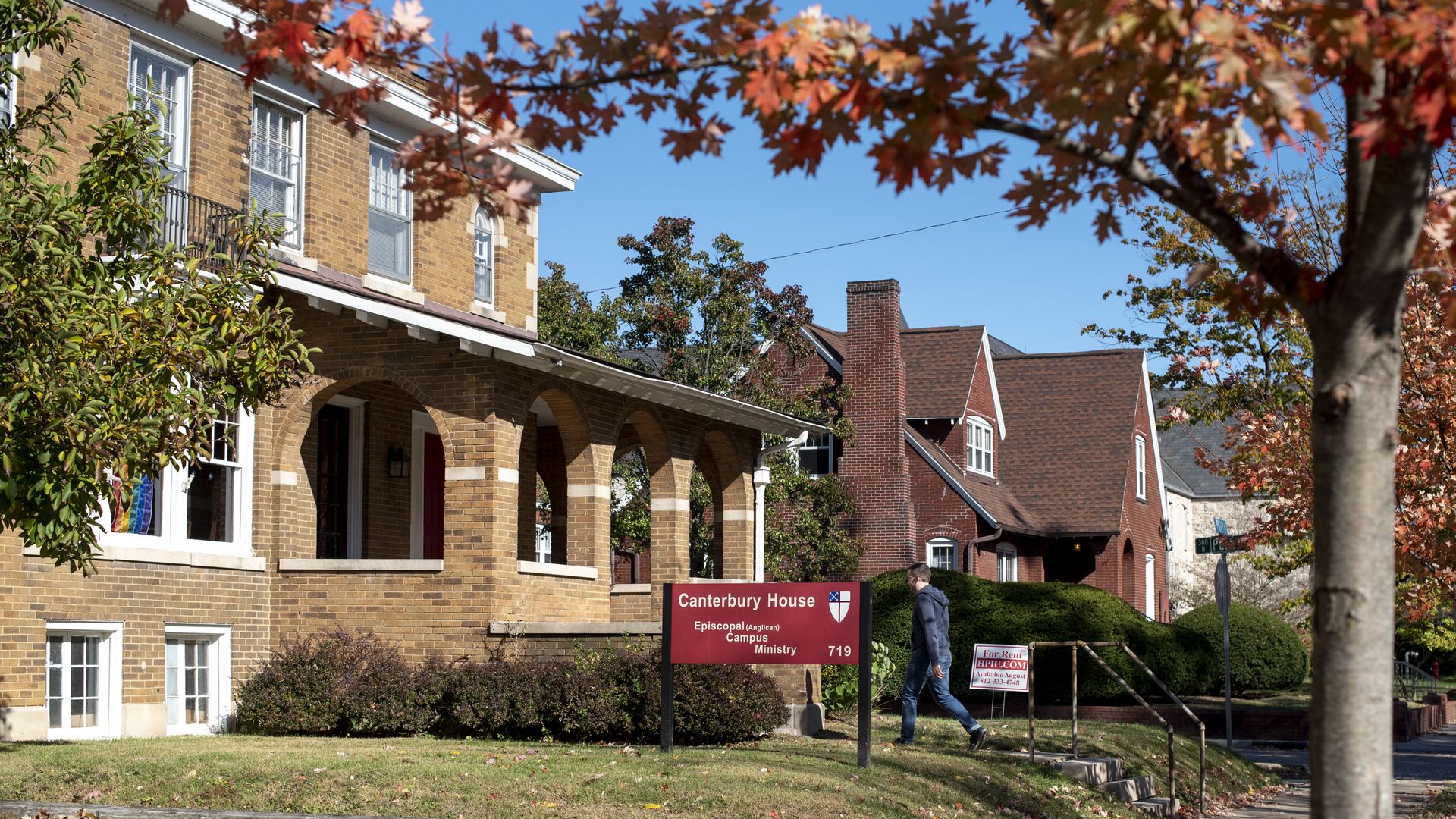 An 18-year-old Indiana University student was stabbed multiple times in the head on Wednesday while riding a bus, in what officials are describing as a "racially motivated" attack.
Driving the news: Billie R. Davis, 56 of Bloomington, allegedly told police she targeted the woman "due to [her] being Chinese" and "made statements that race was a factor in why she stabbed her," per court documents obtained by the Washington Post.
Davis was arrested and charged with attempted murder, the Bloomington Police Department said in a news release Thursday.
She also told a detective that she attacked the woman because it would be "one less person to blow up our country."
Zoom out: The attack comes amid a rising number of anti-Asian hate crimes and incidents across the U.S.
Between March 2020 and March 2022, Stop AAPI Hate documented over 11,400 self-reported anti-AAPI hate incidents.
"We know when a racially motivated incident like this resonates throughout the community, it can leave us feeling less safe," Bloomington Mayor John Hamilton said in a statement.
"We stand with the Asian community and all who feel threatened by this event," he added.
"This week, Bloomington was sadly reminded that anti-Asian hate is real and can have painful impacts on individuals and our community," James C. Wimbush, vice president of diversity, equity and multicultural affairs at Indiana University, said in a statement.
"To our Asian and Asian American friends, colleagues, students, and neighbors, we stand firmly with you," Wimbush continued.
Details: The student, who has not yet been identified, was waiting for the bus doors to open when she was stabbed in the head multiple times, police said.
A bus passenger who witnessed the assault followed the suspect on foot and helped responding officers find and detain the attacker, later identified as Davis.
The victim was taken to a local hospital with multiple stab wounds to her head. Information on her condition was not immediately available Monday.
Meanwhile, Davis was taken to Monroe County Jail and was originally booked on suspicious of battery.
But camera footage accessed by investigators captured the assault and showed that the two woman had no interaction prior to the suspect stabbing the 18-year-old multiple times in the head, police said.
Davis now faces charges for attempted murder, aggravated battery, and battery by means of a deadly weapon, court records show.
Go deeper:
Go deeper