California faces weeks of cleanup as "one last" major storm lashes state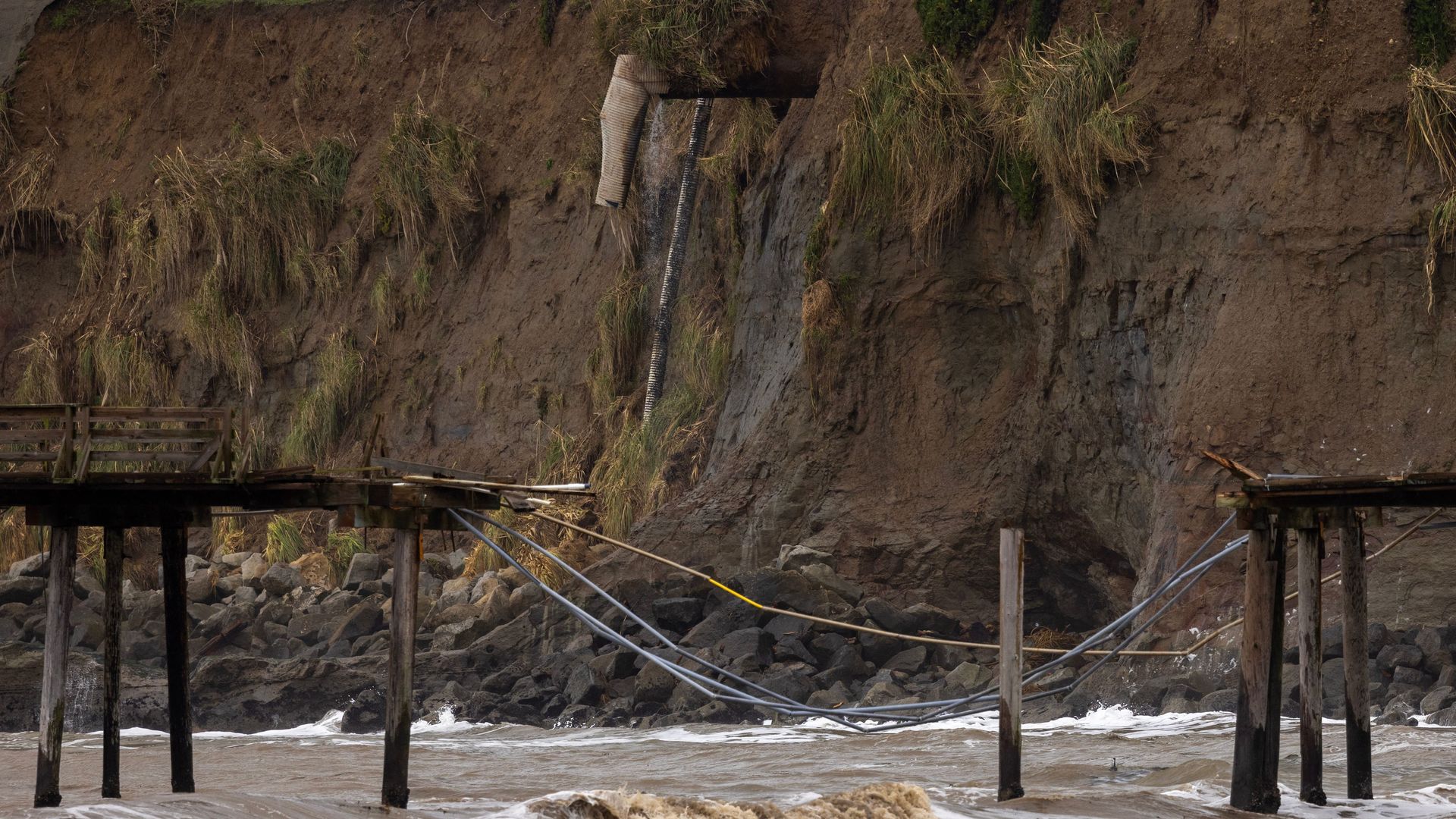 California was lashed by the final in a series of lethal atmospheric rivers Monday night — as officials warned it could take weeks to clean up the sustained heavy rains, snow and floods that've hit the state.
The latest: A mandatory evacuation order was issued for a flooded mobile home park in Acampo after 175 residents left voluntarily earlier Monday, per the San Joaquin County Sheriff's Office. The National Weather Service's Sacramento office extended a flood advisory for the area through the night due to ongoing flooding.
President Biden will on Thursday visit communities along California's central coast that have been affected by the storms, which have killed at least 19 people since they first hit in late December, the White House said Monday night.
Biden will meet with first responders, state and local officials during his visit, per the White House statement.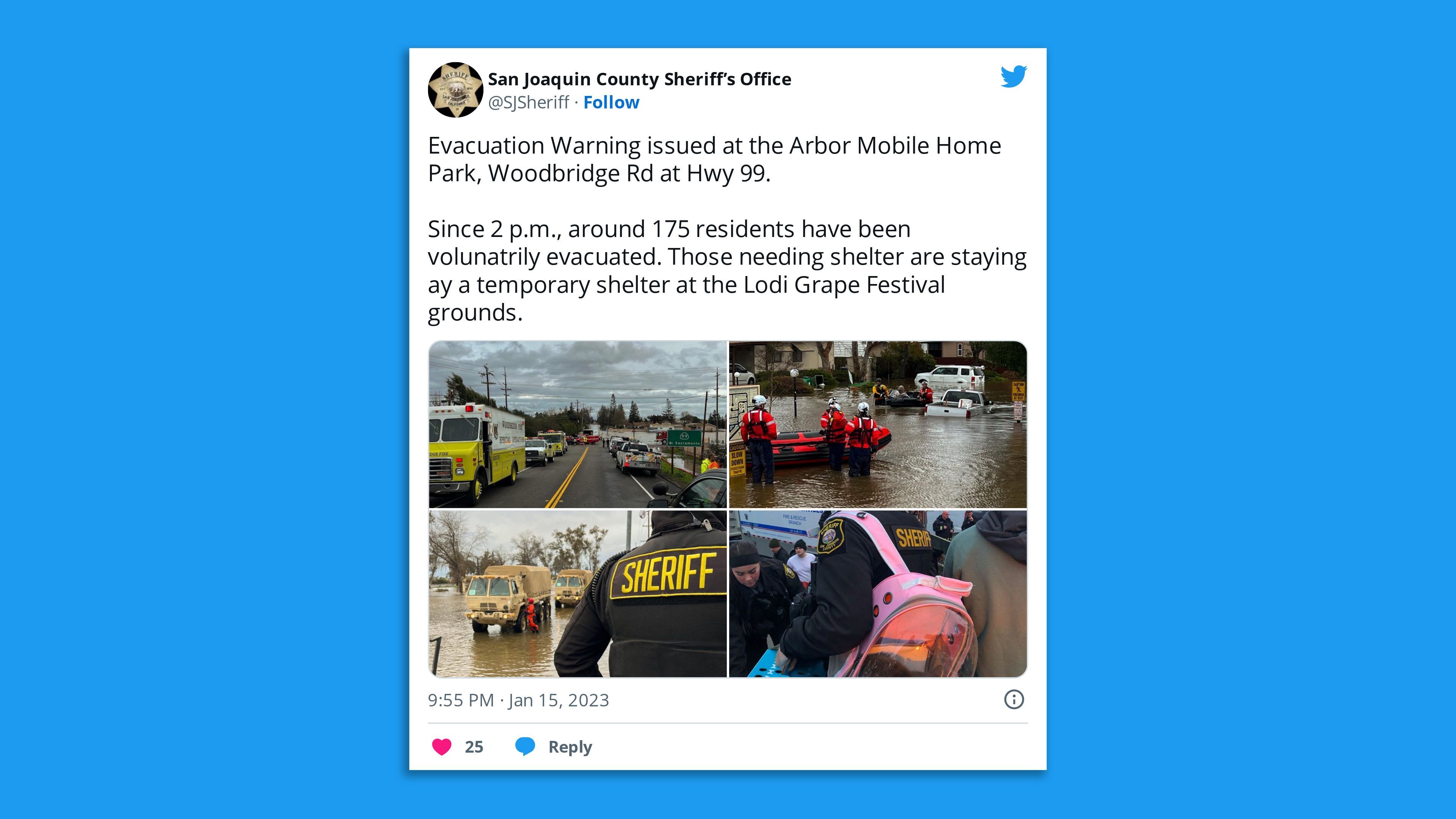 State of play: "One last moist storm system" would impact parts of California Monday with locally heavy rain, mountain snow and gusty winds, the National Weather Service said in a forecast update Monday night.
"Precipitation will taper off in California and heavy mountain snow will spread across the Southwest, Rockies, and into the High Plains," with the last in a "long series of Atmospheric River events" to move to the Four Corners region of the U.S. Southwest on Tuesday, the NWS said in a later update.
Threat level: Flood warnings continued in place for areas including along the Salinas River, affecting Monterey County, and Michigan Bar, along the Cosumnes River and at Mormon Slough at Bellota, the NWS in Sacramento said Monday.
Highway 1 in the Monterey County area near Big Sur was showing "significant instability" as a result of the rain, per the California Department of Transportation.
Hazardous ocean conditions in Los Angeles County area was expected to last through much of the week, per the NWS' L.A. office.
Heavy snow in the Sierra Nevada was continuing into Monday evening, greatly impacting travel in the area and officials have warned drivers to stay off the roads.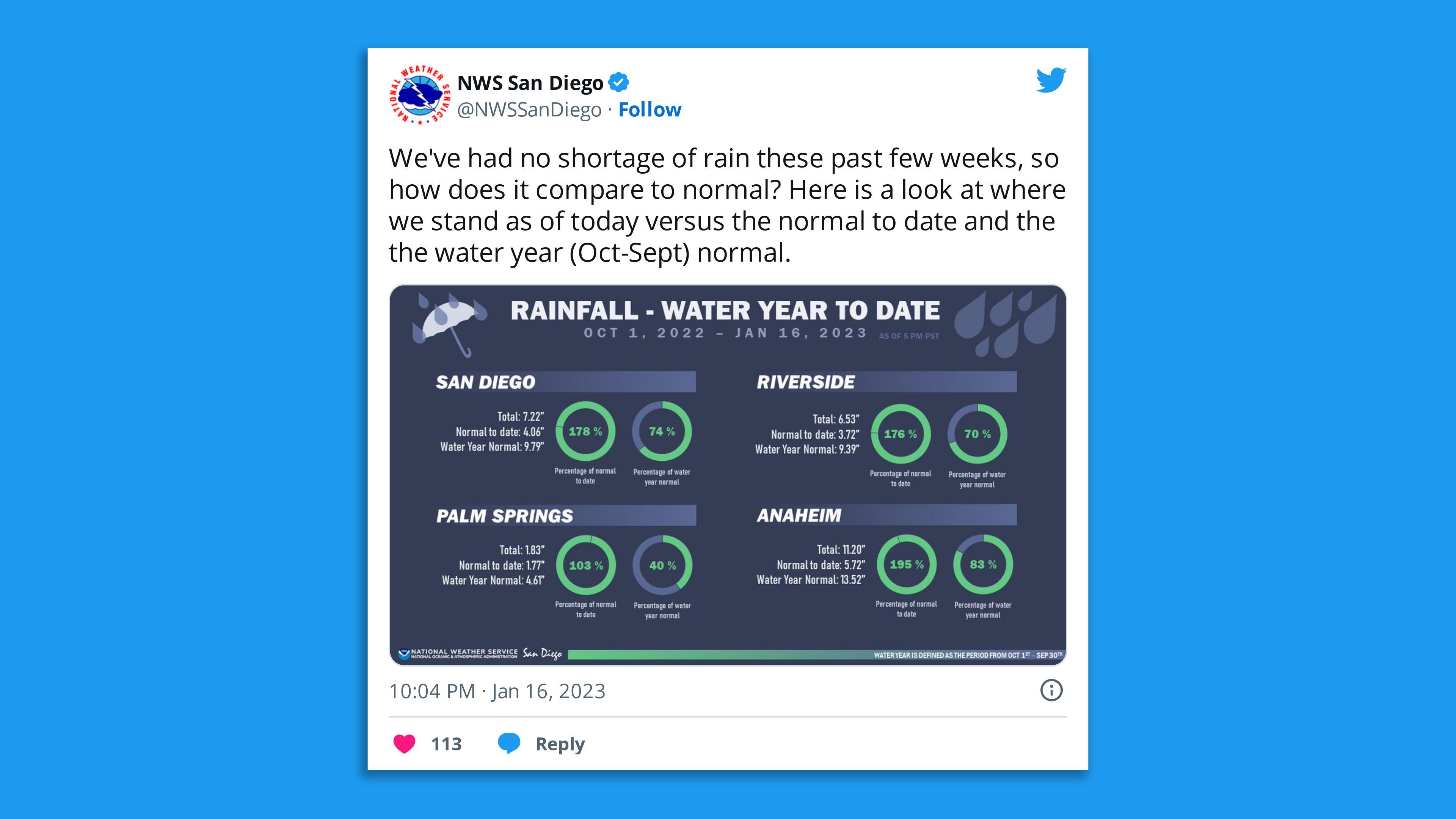 By the numbers: As of Monday, mountain snowpack statewide is at 247% of average for the date, and 120% of average for April 1, which is the typical seasonal peak, according to the California Cooperative Snow Surveys.
Snow water, which is the amount of water that would be created if all the snow melted, is equivalent to 31.6 inches.
Meanwhile, several daily rainfall records were set Sunday, including in downtown Los Angeles with 1.82 inches, bringing the season total (since Oct. 1) to 11.91 inches — some 6.46 inches above normal to date, per the NWS.
The Ventura County Sheriff's Office said some 17 inches of rain that fell over a one-week period left behind "towering piles of rock and mud" that were up to 40 feet high in some places, blocking the only road into and out of the Matilija Canyon in Los Padres National Forest, per the Los Angeles Times.
Local sheriffs rescued 70 people from the canyon by helicopter during last week's downpour and Ventura County Public Works officials told the outlet it could take three weeks "to clear the road and another six months to fully repair it."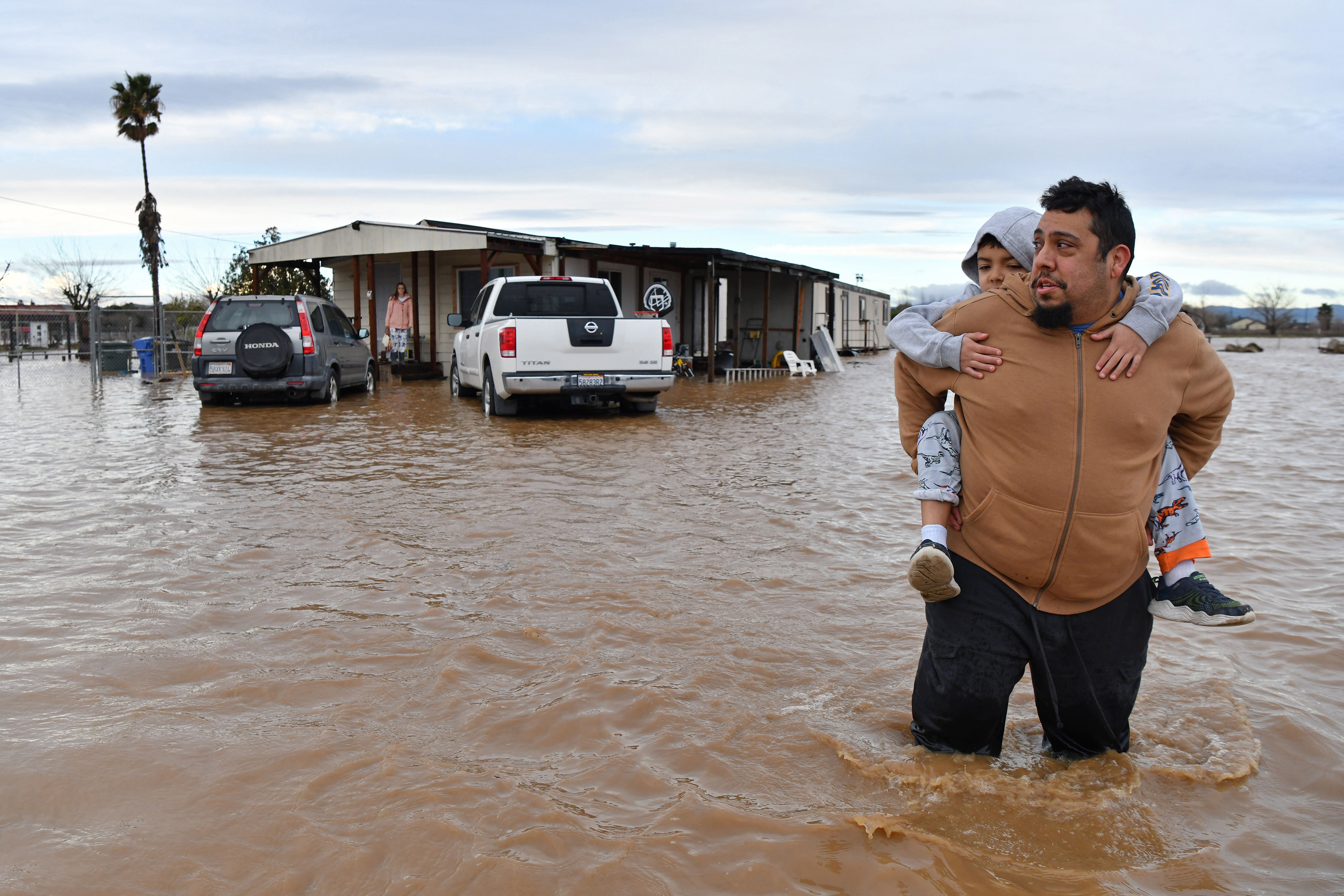 Context: Atmospheric river events are potent because they are narrow currents in the lower atmosphere that can carry vast amounts of water vapor thousands of miles from the tropics to mid-and-northern latitudes.
Climate change is adding even more moisture to atmospheric rivers, enabling them to dump higher rain and snow totals, per Axios' Andrew Freedman.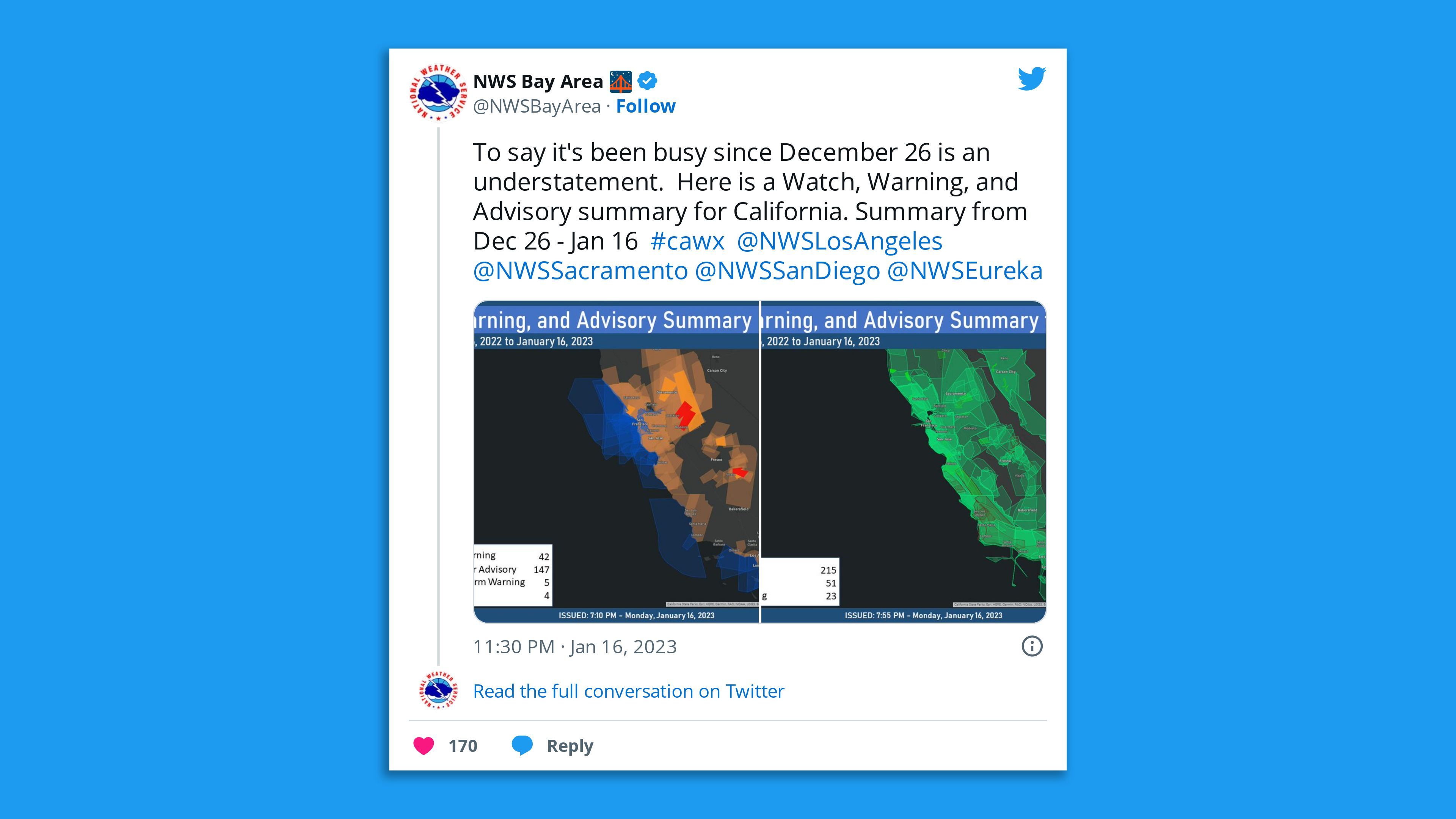 Editor's note: This article has been updated with additional details throughout.
Go deeper