UFO sightings quickly rising, new government report says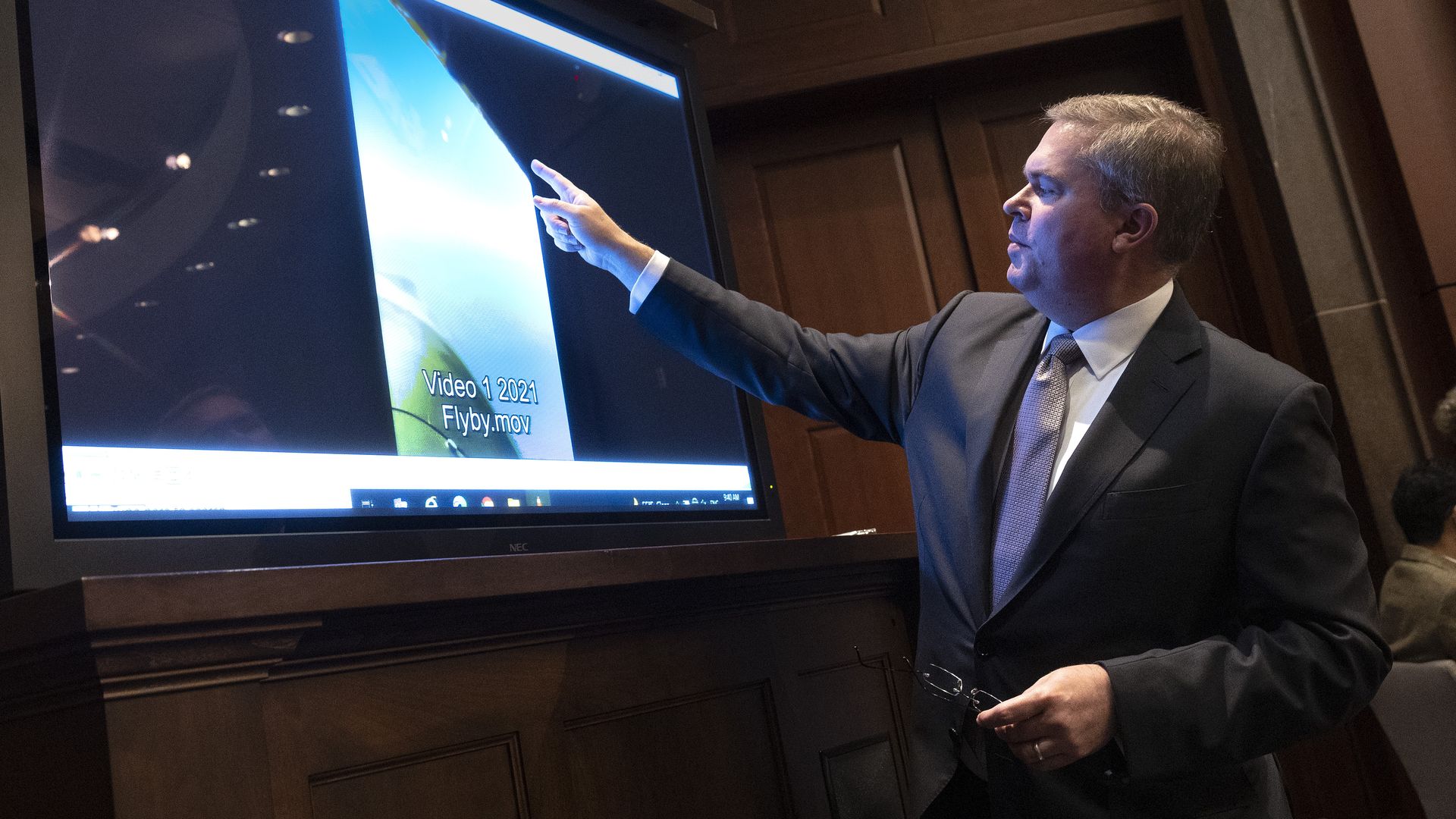 The number of unexplained flying object sightings reported to the Pentagon has risen sharply in the last year, according to a new, unclassified government report.
Why it matters: Unidentified aerial phenomena "continue to represent a hazard to flight safety and pose a possible adversary collection threat," according to the report from the Office of the Director of National Intelligence.
But the increase in UAP reporting is also "enabling a greater awareness of the airspace and increased opportunity to resolve UAP events," says the report, released Thursday.
By the numbers: In a June 2021 preliminary report, the ODNI said it had collected 144 UAP sightings, covering the previous 17 years.
Since that time alone, a new office created within the Defense Department to investigate UAP sightings has received 247 new reports.
The report said the government also identified an additional 119 reports from the time period the preliminary report covered, bringing the number of new UAP reports to 366 and the overall total to 510.
Details: The Pentagon's All-Domain Anomaly Resolution Office "judged more than half" of the new reports "as exhibiting unremarkable characteristics," per the report.
A large chunk — 163 — were "characterized as balloon or balloon-like entities;" 26 were different types of drones; and six were labeled "clutter" (a category that includes birds, weather events, or plastic bags).
But 171 of the 366 new reports remain unexplained, and some of them "appear to have demonstrated unusual flight characteristics or performance capabilities, and require further analysis," the report said.
Of note: While the report does not mention aliens, reporters asked two senior officials last month whether they have found any evidence of such anomalies.
"At this time, the answer's no, we have nothing," Under Secretary of Defense for Intelligence and Security Ronald Moultrie said. "We have not seen anything that would — but we're certainly very early on — that would lead us to believe that any of the objects that we have seen are of alien origin, if you will."
Go deeper: What Congress learned in its first public hearing on UFOs since 1966
Go deeper