Good luck finding a spare copy of "Spare" at your local library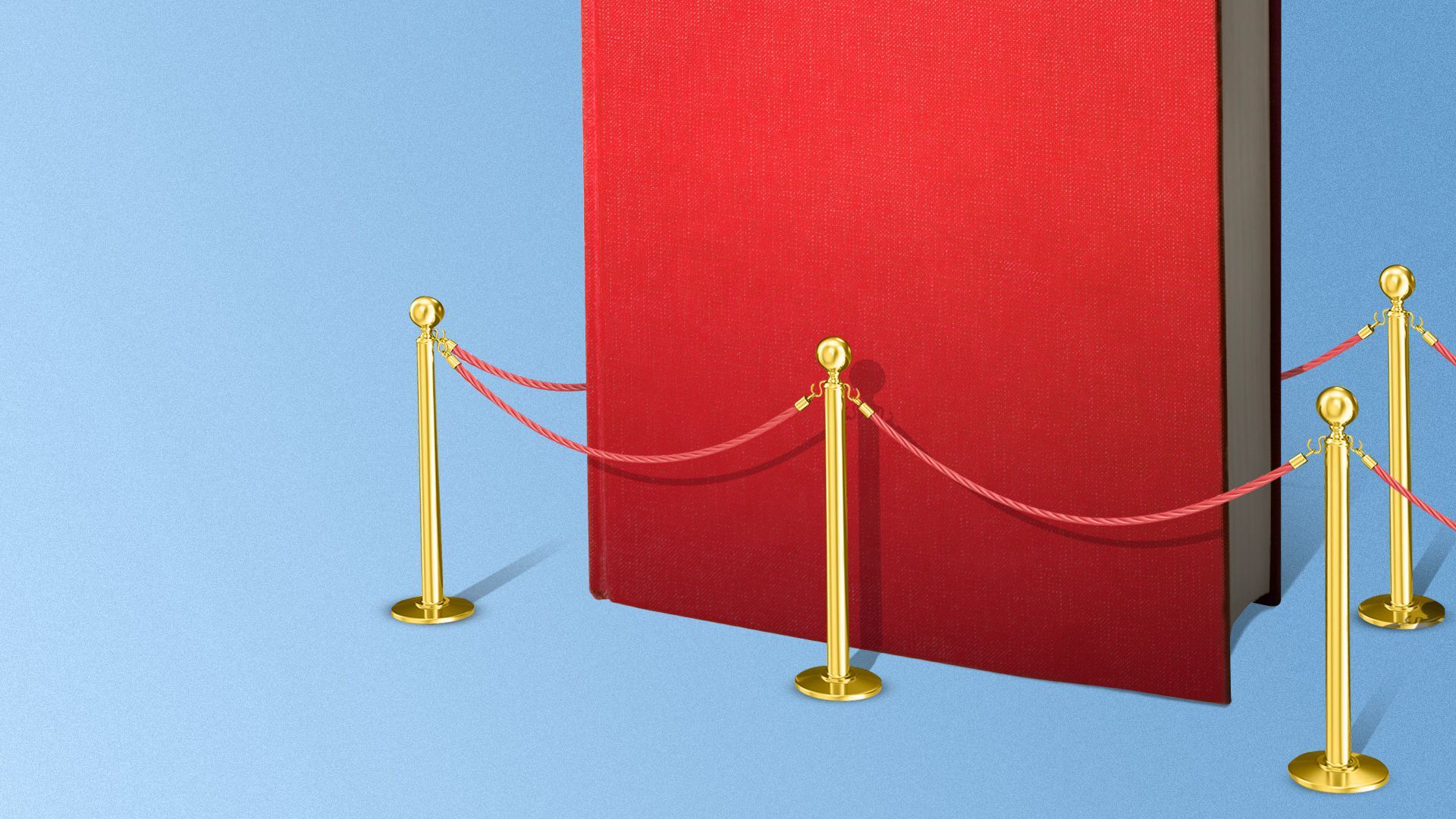 If you're trying to nab a copy of Prince Harry's new memoir "Spare" from your local library, chances are you've got a long wait ahead of you.
Why it matters: The massive demand for the royal tell-all highlights how libraries remain a key public resource across America — and how a blockbuster bestseller forces them to make tough decisions to keep borrowers happy.
By the numbers: Many library systems are showing waits of "several months" for "Spare" on the online borrowing app Libby. Some, including Chicago, Denver and Minneapolis, added dozens of additional copies over the past week. A look at the demand, as of Friday:
Chicago Public Library: 1,520 holds for 217 print copies.
Columbus Metropolitan Library: 1,789 holds for 250 print copies.
Denver Public Library: 852 holds for 163 eBook copies.
Free Library of Philadelphia: 755 holds for 50 eBook copies.
Hennepin County Library (Minneapolis): 1,395 holds for 132 print copies.
Indianapolis Public Library: 441 holds for 15 print copies.
Multnomah County Library (Portland, Ore.): 1,057 holds for 38 eBook copies.
What they're saying: "The interest is nuts on this one. NUTS," Tim Paluch, the Des Moines Public Library's marketing and communications supervisor told Axios. "We are seeing holds and request numbers unlike just about any book since before COVID."
"Even the book on CD has 17 holds right now, which is wild."
Other highly requested books right now include "Lessons in Chemistry" by Bonnie Garmus, "I'm Glad My Mom Died" by Jennette McCurdy and all of Colleen Hoover's oeuvre — "but Harry's got them all beat."
The big picture: It's not as simple as just buying more copies to meet the demand. Libraries were pushed to the financial brink during the pandemic as they took on roles like community centers and vaccination sites.
Paluch said the Des Moines Public Library uses a formula based on the number of holds to decide whether to buy more copies, but applying it "Spare" would be too pricey.
"People will certainly wait a little longer, but the demand is just so high on this type of zeitgeist book that we don't really have another choice," he added.
Reactively ordering more print copies also means competing with other libraries and stores facing the same issue, leading to longer delivery times, according to Krystel Green, chief marketing officer of Charlotte Mecklenburg Library.
Between the lines: Even eBooks, which Green says become available within a day of ordering, can't solve the supply-and-demand problem thanks to licensing issues that make them a finite resource.
eBooks, like most digital content, cost nothing to duplicate, but publishers and authors long ago used copyright law to create a kind of artificial scarcity to protect their incomes.
The resulting compromise leaves everyone — from booksellers to librarians to readers — dissatisfied, but has preserved some financial incentive for people to continue to write and publish books.
The bottom line: It's not inconceivable that the United Kingdom could have a new monarch — probably not Harry, at least — by the time you're finally able to check out "Spare."
Axios' Jason Clayworth, Monica Eng, Lindsey Erdody, John Frank, Ashley Mahoney, Hadley Malcolm, Alissa Widman Neese, Scott Rosenberg and Torey Van Oot contributed to this story.
Sign up for Axios Local, now publishing daily newsletters in 26 cities.
Go deeper