Some Black investors 'hodling' crypto amidst carnage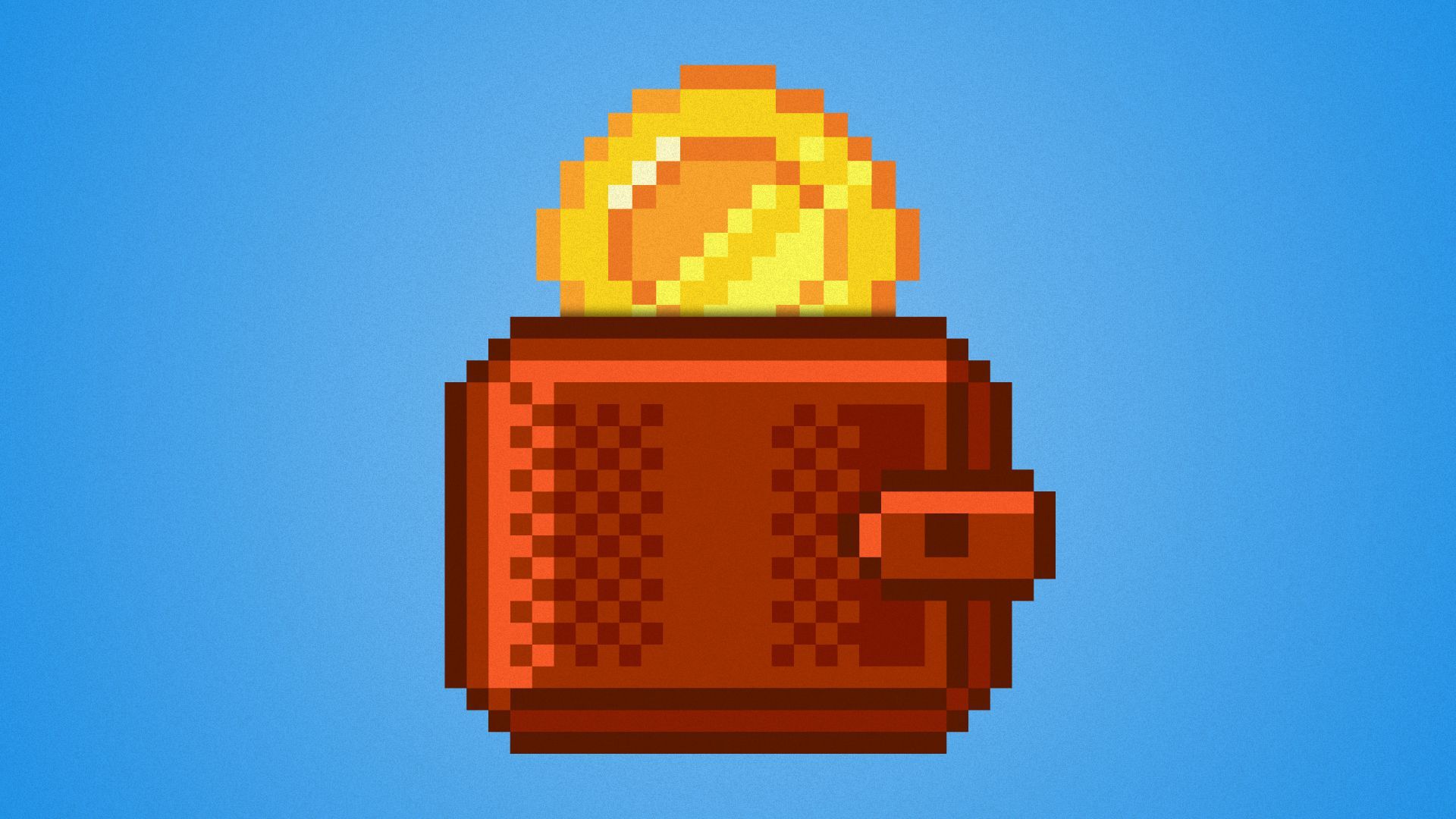 The bear market in cryptocurrencies hasn't entirely scared off some Black investors, who originally embraced the sector as a means to build wealth.
Why it matters: Overnight, battered bitcoin surged back above $20,000 after languishing for weeks close to $16,000. But crypto's winter has wiped billions off the market capitalization of digital currencies; meanwhile, the unfolding FTX scandal has contributed to a lack of trust in financial institutions, and crypto itself.
Surprisingly, some hardcore enthusiasts are not rushing to leave crypto, and plan to keep investing in the battered sector.
Zoom out: In 2020 and 2021, the volatile asset class became a hot topic among Black social media users. They viewed digital currencies as a path to bridging the economic gap, creating wealth, and democratizing the global financial system.
The wealth gap to other races, some Black investors believe, could be closed through investing in cryptocurrency, according to a report from the Kansas City Federal Reserve published in 2022.
13% of Americans have reported either buying or trading crypto, while of that 44% were non-white, according to a survey by NORC at the University of Chicago published in 2021.
State of play: To be sure, retail crypto buyers are hardly ignoring the mounting risks (it's hard not to). Yet Black investors are slightly more bullish on crypto than their white counterparts, according to a survey conducted by Ariel Investment and Charles Schwab in April 2022, around the time the crypto rout picked up speed.
It showed 25% of Blacks investing in digital coins, compared to 15% of whites.
The study also showed that Black traders are "twice as likely to rank cryptocurrency as the best investment choice overall" (8% vs. 4% of whites).
What they're saying: Deidra McIntyre, founder of Black People & Cryptocurrency, a discussion group rooted in Bitcoin's technology, told Axios in a statement that crypto crime and trading losses are dominating public opinion. That may be hindering their ability to see crypto's longer-term potential.
"What is happening in crypto pre-exists in the finance and corporate sector but it [should not be ] indicative of how all crypto business is or should be done," she said. "We will move in crypto's knowledge base of more equitable, global, trustless, peer-to-peer global transactions."
Yet investors like Ivan Eberhart are still hodlers. The Atlanta resident bought Bitcoin back in 2017, then invested in Binance coin and Chainlink. Eberhart will continue in the space because of what he sees as a bright future.
Cryptocurrencies like Bitcoin and Ethereum are a longer term store of value, Edwardo Jackson, CEO and founder of Cinema Draft LLC tells Axios.
The cryptocurrency consultant, who created Blacks in Bitcoin, tells Axios know anyone affected by the FTX debacle. Yet Jackson embraces educating investors on cryptocurrency so they fully understand it, he explained.
Yes, but: FTX's stunning downfall burned a lot of investors, with more shoes still to drop. It put celebrities under the microscope for their role in amplifying crypto to small investors.
Algernon Austin, Director for Race and Economic Justice at the Center for Economic and Policy Research, tells Axios too much emphasis is placed on crypto's positives to Black investors, instead of its (high) risks.
"I suspect the high rate of Black investment in crypto is this very heavy marketing of crypto, often by Black celebrities. The difference that we see with crypto and with more traditional investing is…that crypto has been very, very aggressively marketed."
The bottom line: With mistrust in crypto soaring among investors of all races, Black crypto buyers are like everyone else: Struggling to figure out the next move. And while interest remains high, it's not clear if that will continue.
Go deeper