3 takeaways from JPMorgan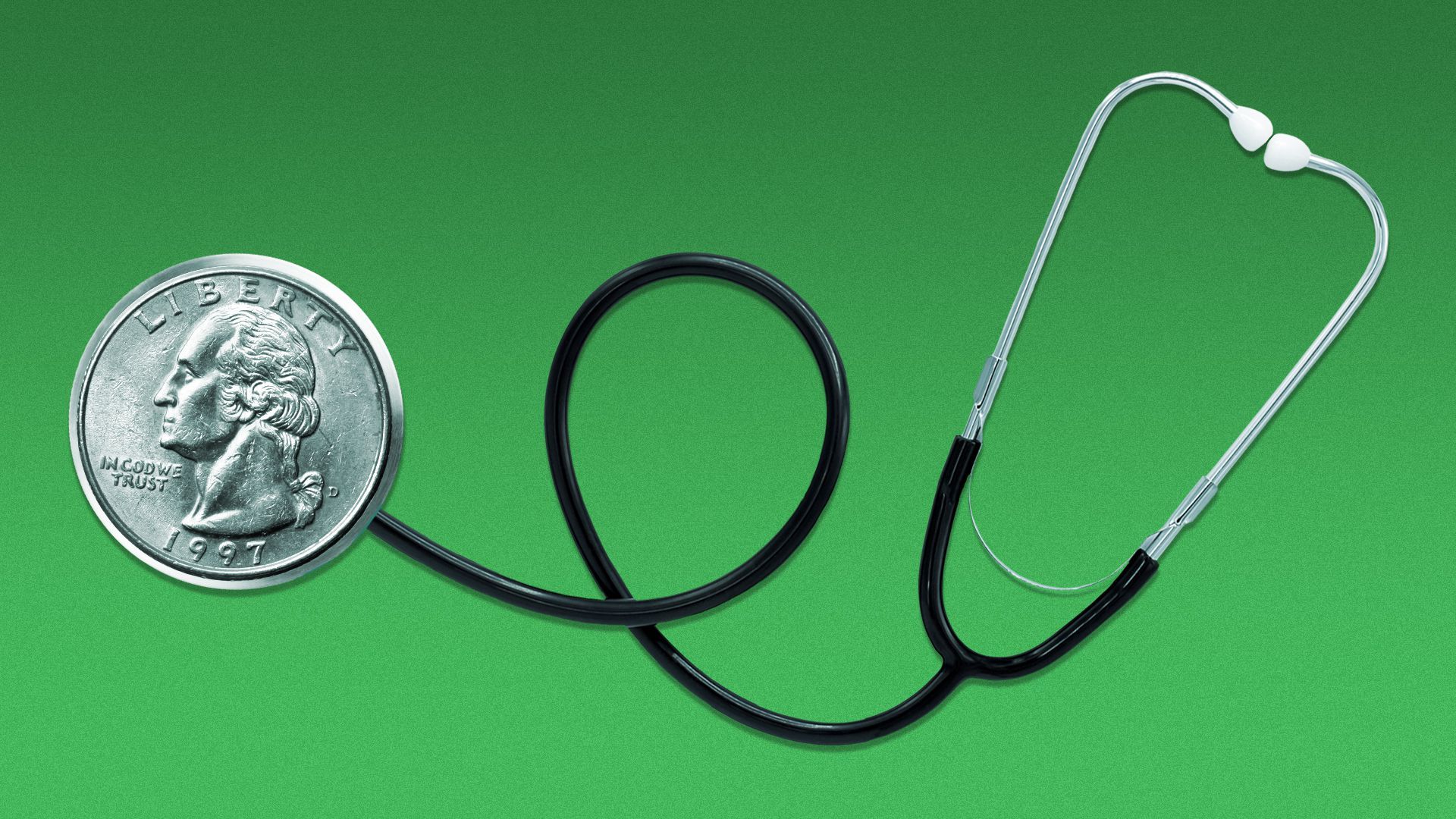 A very soggy edition of the JPMorgan Healthcare Conference, better known as JPM, wrapped up Thursday in San Francisco after filling downtown eateries and crowding hotel lobbies all week.
Why it matters: The annual health care takeover of San Francisco is arguably still the most influential gathering in the business, offering a chance for investors to get a pulse on the upcoming year and for health execs to humblebrag about how many meetings they squeezed in.
The big picture: The economy was Topic A for many hospital administrators, drug industry executives and payers who've traditionally been insulated from some of the pressures facing other industries. The change clearly colored the tone of some conversations this year.
JPM still is first and foremost, speed dating for financiers and health companies, and the deals have slowed down for now, Axios' Erin Brodwin wrote.
We focused on what that means in 2023 for health systems, particularly when it came to their bottom lines. Here are some takeaways:
1. A better financial year: Nonprofit hospitals and health systems said 2022 was brutal, but 2023 is looking better as revenues rebound and reliance on temporary staffing continues to decline.
Many systems presenting at JPM said predicted better operating margins in the new year, and some were downright optimistic.
Yes, but: It's not all roses, and some health systems have a lot smaller cushion to fall back on.
"We have a math problem: we can't go year in year out with expense growth outpacing revenue," Rob McMurray, chief financial officer at ChristinaCare, said during the health system's JPM presentation.
2. Looking abroad: Hospitals are pulling multiple levers to address ongoing staffing shortages, and some executives are looking overseas.
"We're working on international recruitment because the supply of workers in this country isn't sufficient," Wright Lassiter, CEO of CommonSpirit Health, said during the system's presentation.
The rise of remote work as well as wage increases in other industries have made it challenging for hospitals to staff many parts of their facilities, even in nonclinical roles. Sutter Health and AdventHealth leaders said they are also looking to access a "global workforce."
3. The future is out of the hospital: Health systems are thinking about expanding their footprints in strategic ways by acquiring provider groups, expanding specialty services or using their own spin-off companies or investments to reach a broader nationwide patient base.
What they don't want to do is build brick-and-mortar locations if they can help it.
"I've never heard a VC rep say, 'Let's go build a hospital together,'" John Couris, CEO of Tampa General Hospital, said at JPM.
Go deeper