Metal detector to be installed at elementary school where 6-year-old shot teacher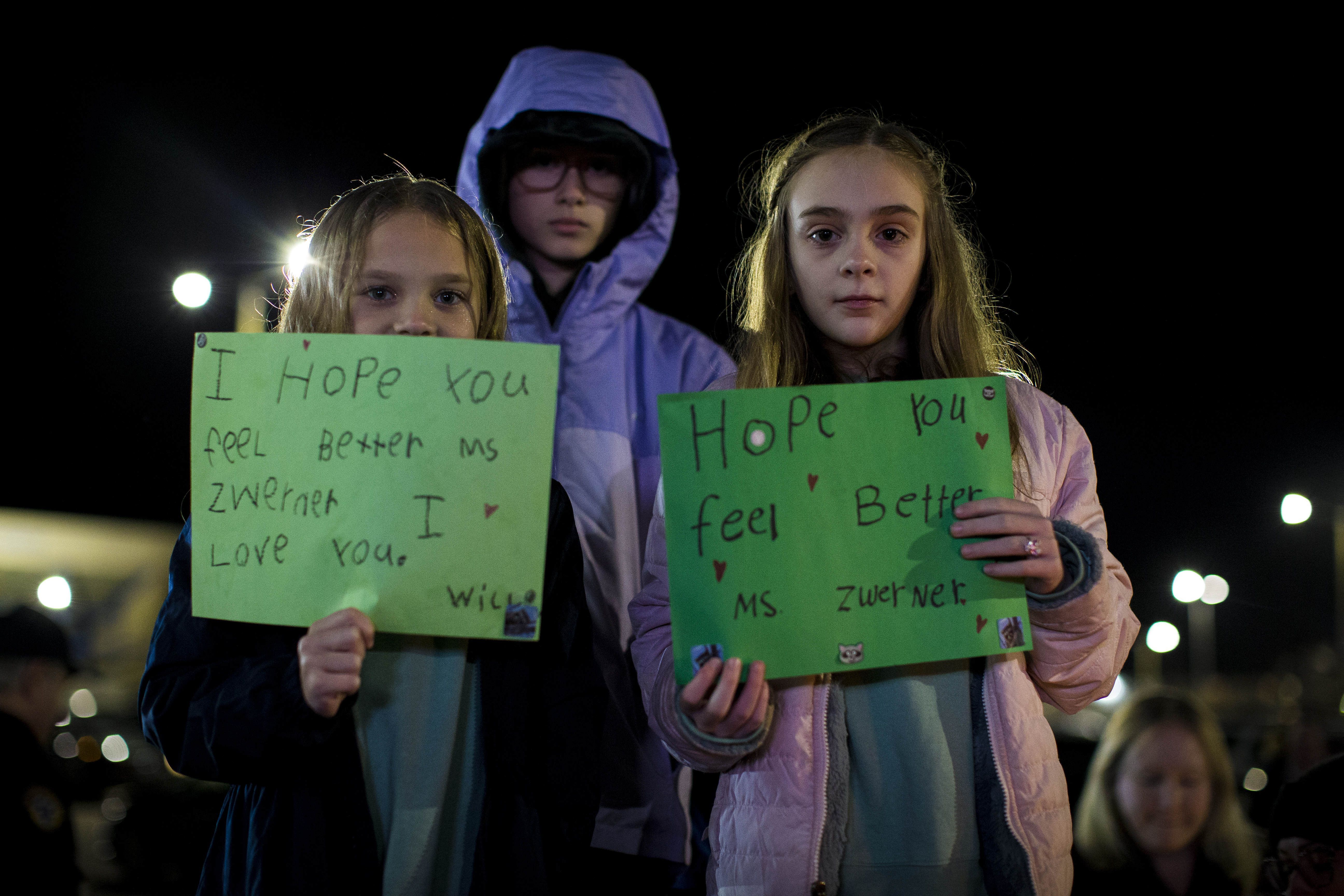 The school district in Virginia where a first-grader shot his teacher will become one of the rare spots in the U.S. to have permanent metal detectors at elementary schools.
Driving the news: Newport News School Board Chair Lisa Surles-Law said this week detectors would go into every school, starting at Richneck Elementary School, the site of the shooting, AP reports.
Metal detectors in schools are still rare. But they've become more popular in public schools, especially in middle and high school, as threats of school shootings and violence have increased.
Fewer than 2% of public elementary schools had "random metal detector checks" in the 2019-2020 school year, according to the National Center for Education statistics.
Daily detector checks didn't even register in the data for primary schools.
The debate over whether to submit grade school children to metal detector checks could heat up after the shooting. A 6-year-old boy brought a gun to school and shot his 25-year-old teacher, Abigail Zwerner, in the chest. She is reported to be in stable condition.
Police described the shooting as "intentional."
"This is a real game changer," Mo Canady, executive director of the National Association of School Resource Officers, told AP. "How do we begin to approach the idea of protecting students and staff from an armed 6-year-old?"
The latest: School officials now believe at least one administrator knew the child may have had the gun in his backpack, WAVY-TV reported. The superintendent said the bag was searched and nothing was found.
Go deeper