4 factors that guide prosecutions for mishandling classified documents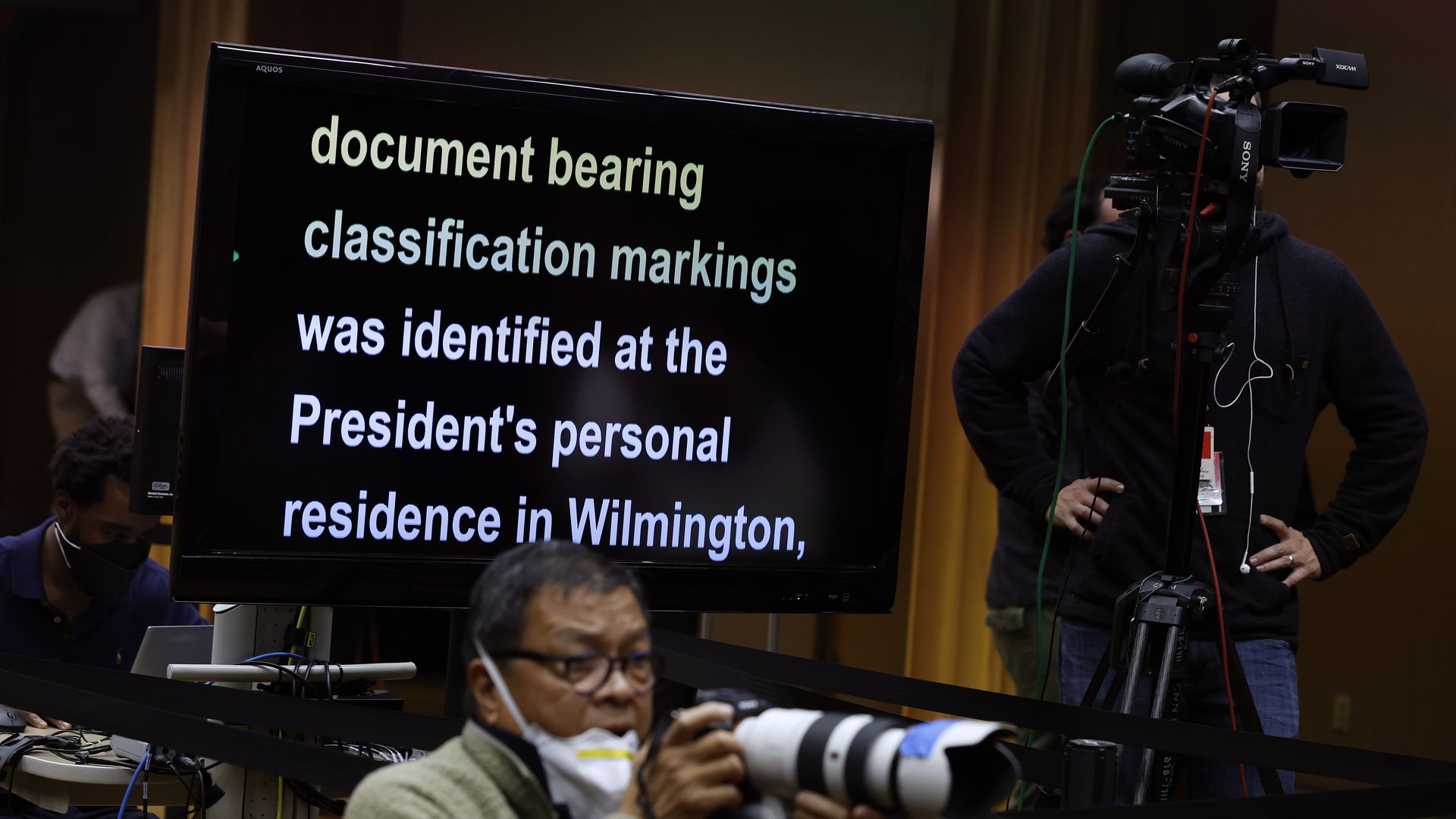 The Justice Department has a fairly high standard for prosecuting those who mishandle highly sensitive government documents.
Why it matters: Though special counsel Robert Hur has been appointed to investigate President Biden's handling of classified documents after the Obama administration, DOJ's previous prosecutions have generally involved cases that go beyond the commonplace and unintentional mixing of government files.
Zoom in: As the FBI has laid out, previous cases prosecuted involved some combination of the following four factors:
Clearly intentional and willful mishandling of classified information.
Vast quantities of materials exposed in such a way as to support an inference of intentional misconduct.
Disloyalty to the United States.
Efforts to obstruct the investigation.
Between the lines: If the Biden documents investigation doesn't meet that bar, it could result in disciplinary action handled at the administrative level.
That could include loss of security clearance for an individual or an annotation in an employee's records that makes it harder to receive clearance.
The bottom line: There's a universe of fewer than two dozen aides who worked in then-vice president Biden's official office during the Obama administration.
A few, including assistant Kathy Chung, have already been interviewed by federal authorities, NBC reported.
Go deeper