Biden administration warns House GOP about debt ceiling deadlines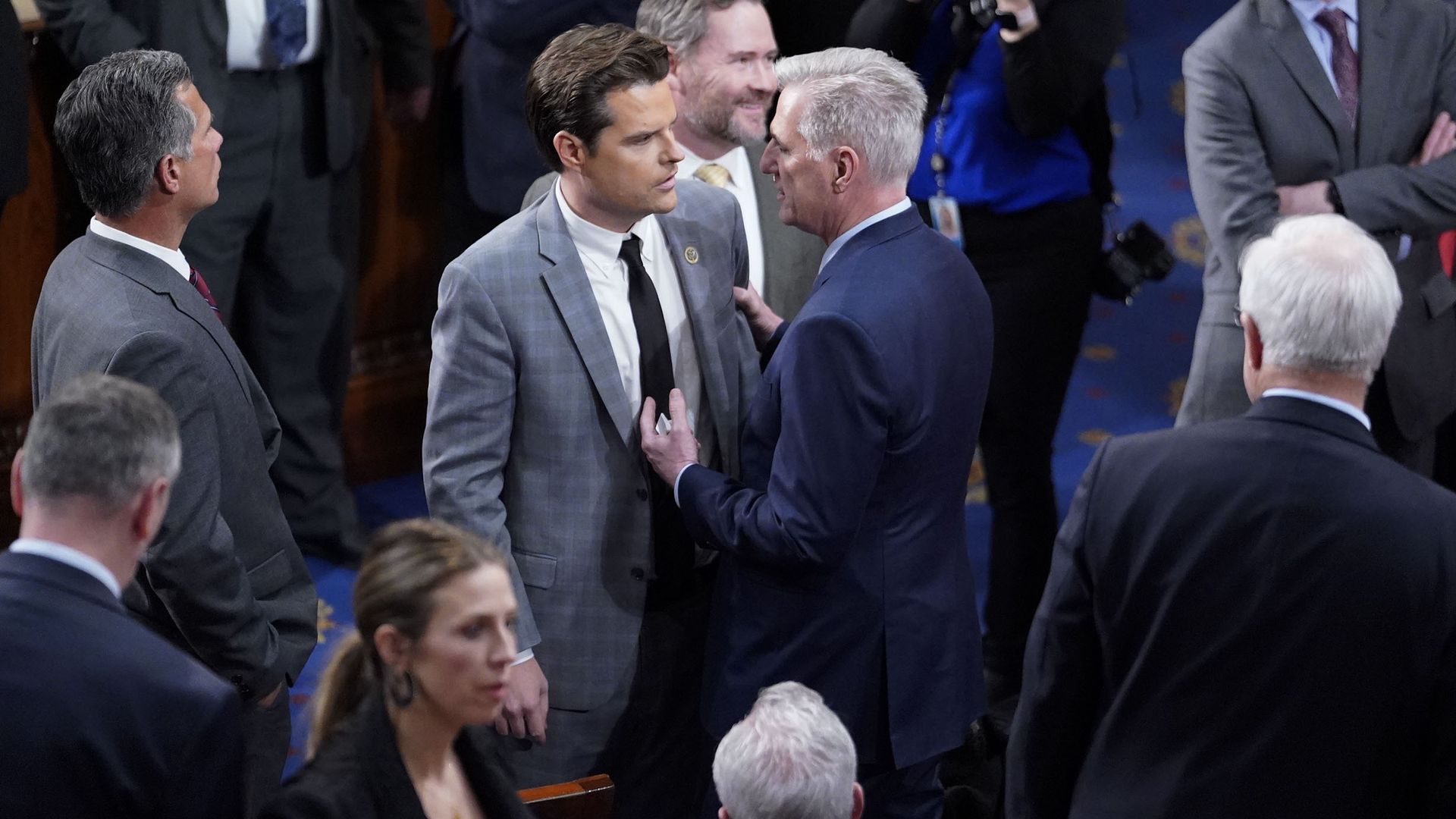 The U.S. government will reach its debt limit on Jan. 19 and initiate so-called "extraordinary measures" to avoid default, Treasury Secretary Janet Yellen told House Speaker Kevin McCarthy in a letter Friday.
Why it matters: House Republicans are interested in using debt ceiling negotiations to cut spending, but Yellen said Treasury's extraordinary measures could last until the summer.
"We've got to change the way we're spending money wastefully in this country. And we're going to make sure that happens," House Speaker Kevin McCarthy told reporters on Thursday.
Asked about entitlement reform, McCarthy said Thursday that "as Republicans we will always protect Medicare and Social Security," but did not get into specifics, Axios Pro: Health Care Policy author Peter Sullivan reports.
Flashback: The debt limit was last raised in December of 2021, and is currently slightly under $31.4 trillion, Bloomberg reports.
Between the lines: Wall Street's reaction to this timeline may play a big role in negotiations, as Axios Macro co-authors Neil Irwin and Courtenay Brown wrote earlier this week:
"As long as markets don't show alarm about a possible debt crisis (and right now they don't), there is less urgency to find a bipartisan path forward. That makes darker scenarios more plausible, such as if the U.S. government were to stop paying some of its bills, or the legal status of newly issued debt came into question."
Editor's note: This story was updated with additional details.
Go deeper