NFL's communication shift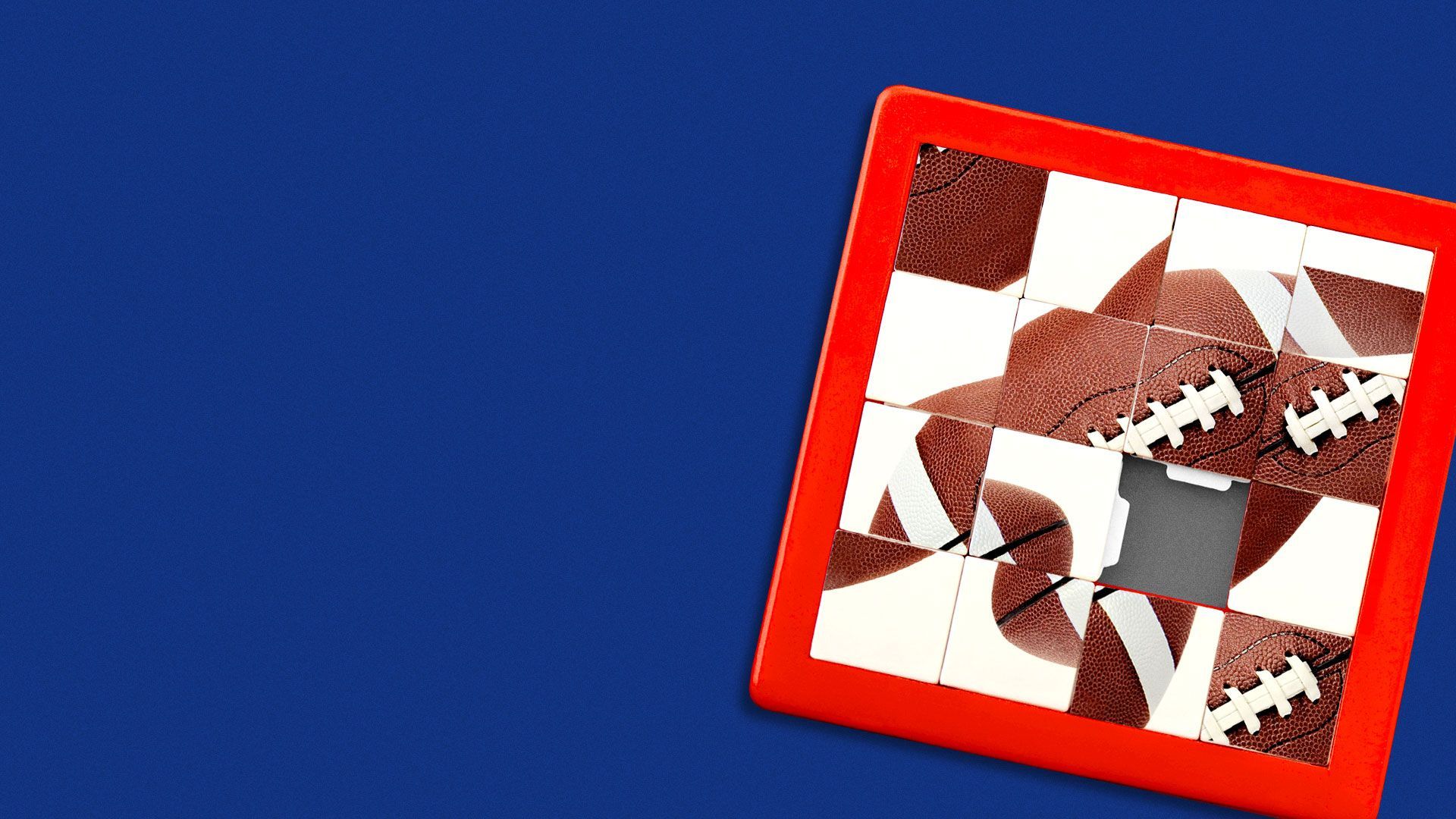 The National Football League's response to Buffalo Bills safety Damar Hamlin's on-field injury signals a major cultural shift for the professional sport, and at the center of culture is communications.
Why it matters: The NFL has been known for fumbling its public communications, but last week the league took a clear, powerful stance on player safety and mental health — even if it was delayed.
Catch up quick: During last week's "Monday Night Football" game, Hamlin went into cardiac arrest, was resuscitated on the field and then taken to the hospital for further treatment.
An hour later, the NFL announced the game would be postponed, and eventually, it was canceled.
Zoom in: During that hour of uncertainty, fans took to social media in droves to bash the NFL for its inaction. Roughly 8,000 conversations took place online and 43% carried a negative sentiment, according to Cision.
"The NFL's leadership and communications team was significantly slower to respond, which caused a great deal of doubt and uncertainty about the NFL's priorities," Mike Berland, partner at Penta Group, told Axios. "In a crisis, timing is critical to impact."
Yes, but: After the announcement to cancel the game was made, the sentiment shifted and fans, players, coaches and commentators applauded the decision.
In the week following, online conversations around the NFL have remained positive as users praise the league for its continued support of Hamlin and prioritizing the mental health of players, Cision found.
What they're saying: The league aggressively pushed back against any suggestion that it wanted the game to go on, with executive vice president of football operations Troy Vincent calling that notion "inappropriate, insensitive and [lacking] empathy and compassion."
Between the lines: Audiences "want leaders and organizations to react swiftly and with humanity," said Cision's head of global analysis, Chelsea Mirkin.
The NFL did that, by aligning all of its various stakeholders — from owners to coaches and broadcasters — and coming to a logical, compassionate conclusion in just an hour's time.
What we're watching: Since Hamlin's injury, the league has publicly offered mental health support to players, which signals a culture shift within the NFL, Axios' Jeff Tracy and Tina Reed report.
"What was different to me was how the Bills and their staff handled it," Dallas Cowboys sports psychologist Yolanda Bruce Brooks told Axios.
"You weren't seeing ... entities doing their jobs. You were seeing someone responding to the players as a person. That's a different mindset."
Go deeper