WHO declares Uganda's Ebola outbreak over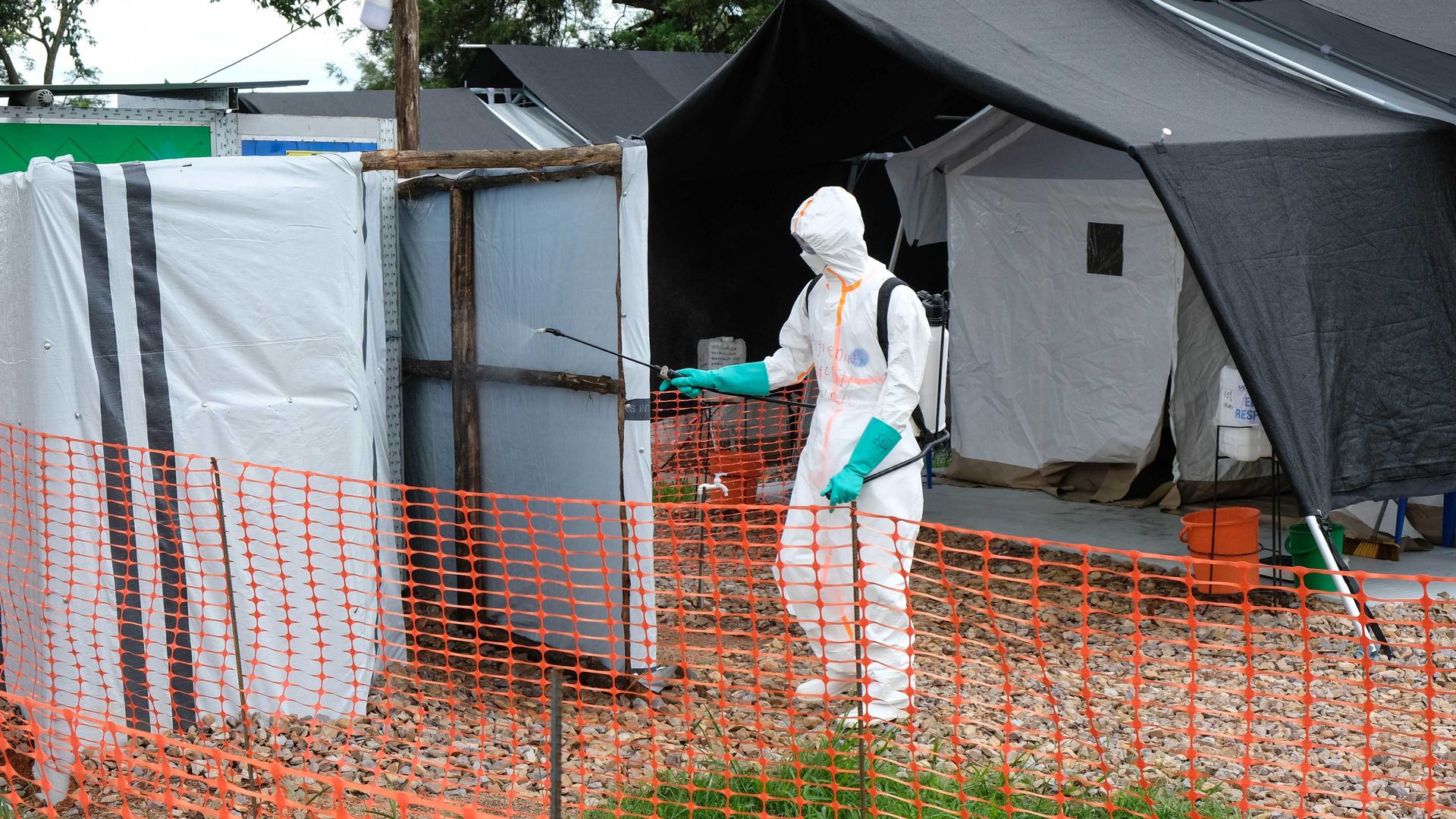 The World Health Organization (WHO) declared Uganda's recent Ebola epidemic over on Wednesday less than four months after the first case was confirmed in the country's central Mubende district.
Driving the news: It was the country's first outbreak of the rare Sudan strain of Ebola in a decade. The last patient was released from care on Nov. 30, 2022, which began the WHO's 42-day countdown to determine the outbreak over.
In total, the WHO said there were 164 infections, with 142 confirmed and 22 probable, and 55 confirmed deaths from the virus.
It said an additional 22 deaths were also linked to the outbreak. Seven of those who died were health workers.
What they're saying: "I congratulate Uganda for its robust and comprehensive response which has resulted in today's victory over Ebola," Tedros Adhanom Ghebreyesus, World Health Organization director-general, said in a statement Wednesday.
"Uganda has shown that Ebola can be defeated when the whole system works together, from having an alert system in place, to finding and caring for people affected and their contacts, to gaining the full participation of affected communities in the response," he added.
The big picture: The outbreak was caused by the Sudan ebolavirus, which is one of six species of the Ebola virus.
Fatality rates connected to the Sudan strain ranged from 41% to 100% in past outbreaks, according to the United Nations.
In this epidemic, the case to fatality ratio was 47%.
No therapeutics and vaccines have yet been approved to treat or prevent infections from the Sudan ebolavirus strain, the WHO said, though three candidate vaccines were identified after Uganda declared the outbreak.
"While these candidate vaccines were not used during this outbreak, they remain the contribution of Uganda and partners to the fight against Ebola," Yonas Tegegn Woldemariam, a WHO Representative in Uganda, said in a statement.
"The next time the Sudan ebolavirus strikes we can reignite the robust cooperation between developers, donors and health authorities and dispatch the candidate vaccines."
Go deeper