Scoop: Warner mulls expanded TikTok bill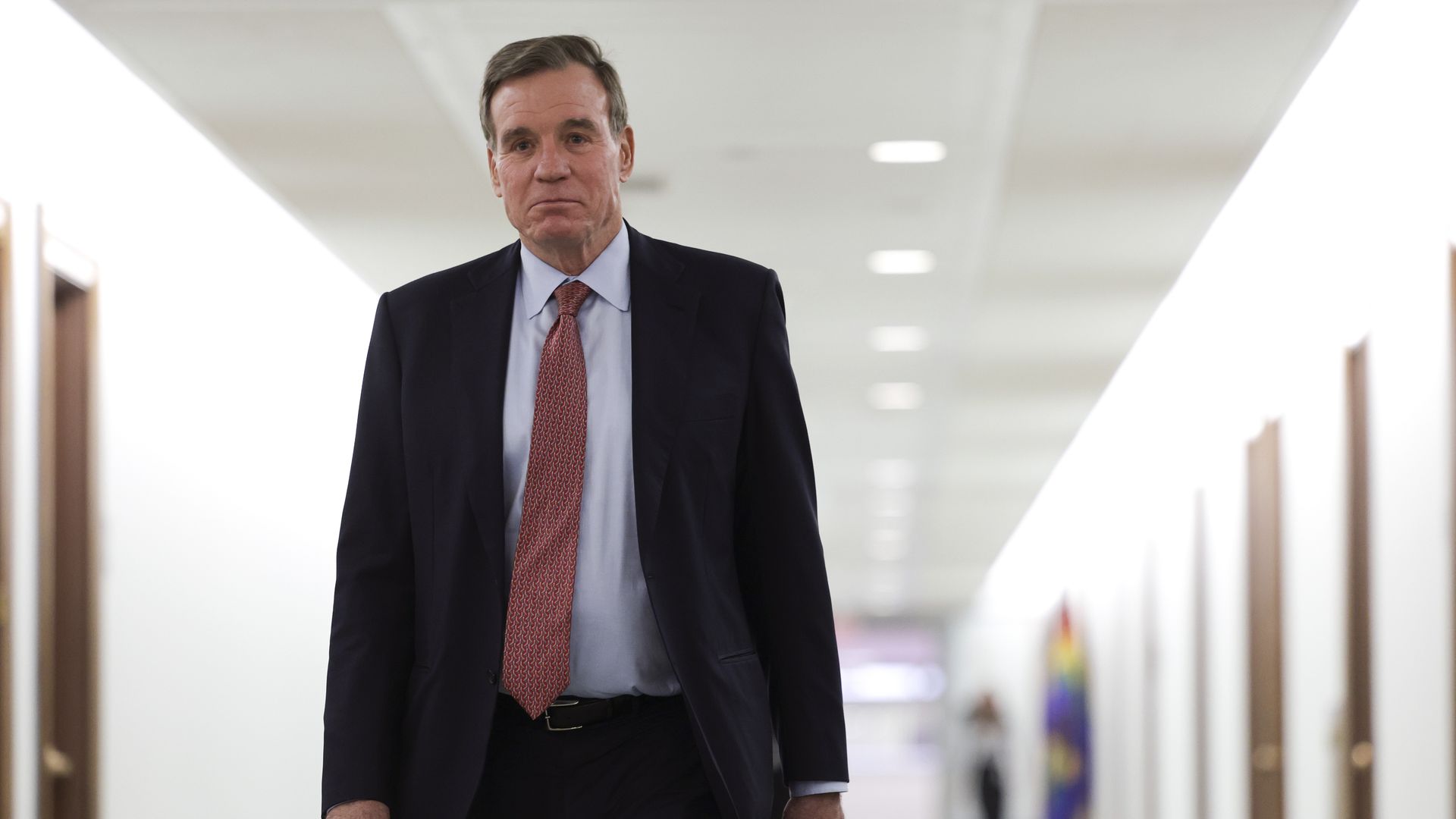 Sen. Mark Warner (D-Va.) is considering proposing a bill that would go beyond current efforts to ban TikTok in the U.S. by addressing a wider "category of applications."
Driving the news: TikTok, the massively popular video-sharing app owned by China's ByteDance, is facing bipartisan bills that would ban it in the U.S. over concerns that China might spy on American users or manipulate TikTok content.
TikTok is also stuck in a years-long negotiation with a key federal regulator over a national security deal that would give an American company custody of its data, and faces additional regulatory scrutiny from individual states.
TikTok has said efforts to ban the app in the U.S. are misguided and that China cannot access American users' data.
What they're saying: "I'm moving toward legislation that would create a ban, but how you do this is going to be really important," Warner, chairman of the Senate Intelligence Committee, told Axios in an interview.
"I have been reluctant to join some of the efforts that are just, 'let's just one-off ban a single app,' because I think that invites retaliation."
"I think you have to have a theory of the case that's broader than a single use. I have some distinct ideas I'm not ready to share yet," Warner said. "It'd be better to say we are concerned about this category of applications rather than a specific single app."
'We've seen the federal government ban it, and I've tried to give the Biden administration time if they've got a technical solution, " Warner said. "But candidly, in my view, I don't think they're going to come up with a solution because it's really hard."
The big picture: Warner said he wants the Senate Intelligence Committee to focus on making sure the U.S. isn't behind on investments and guardrails for artificial intelligence, cybersecurity and quantum computing.
"We should never underestimate China's ability both through intellectual property theft and also huge investment on their own. They are very serious players," he said. "I would point to both 5G and chips, where the wake-up call was, we're not ahead of the game."
What's next: Warner said he hopes to be able to introduce a TikTok-related bill early in this congressional session.
Go deeper