Russia will send a rescue spacecraft to bring ISS crew home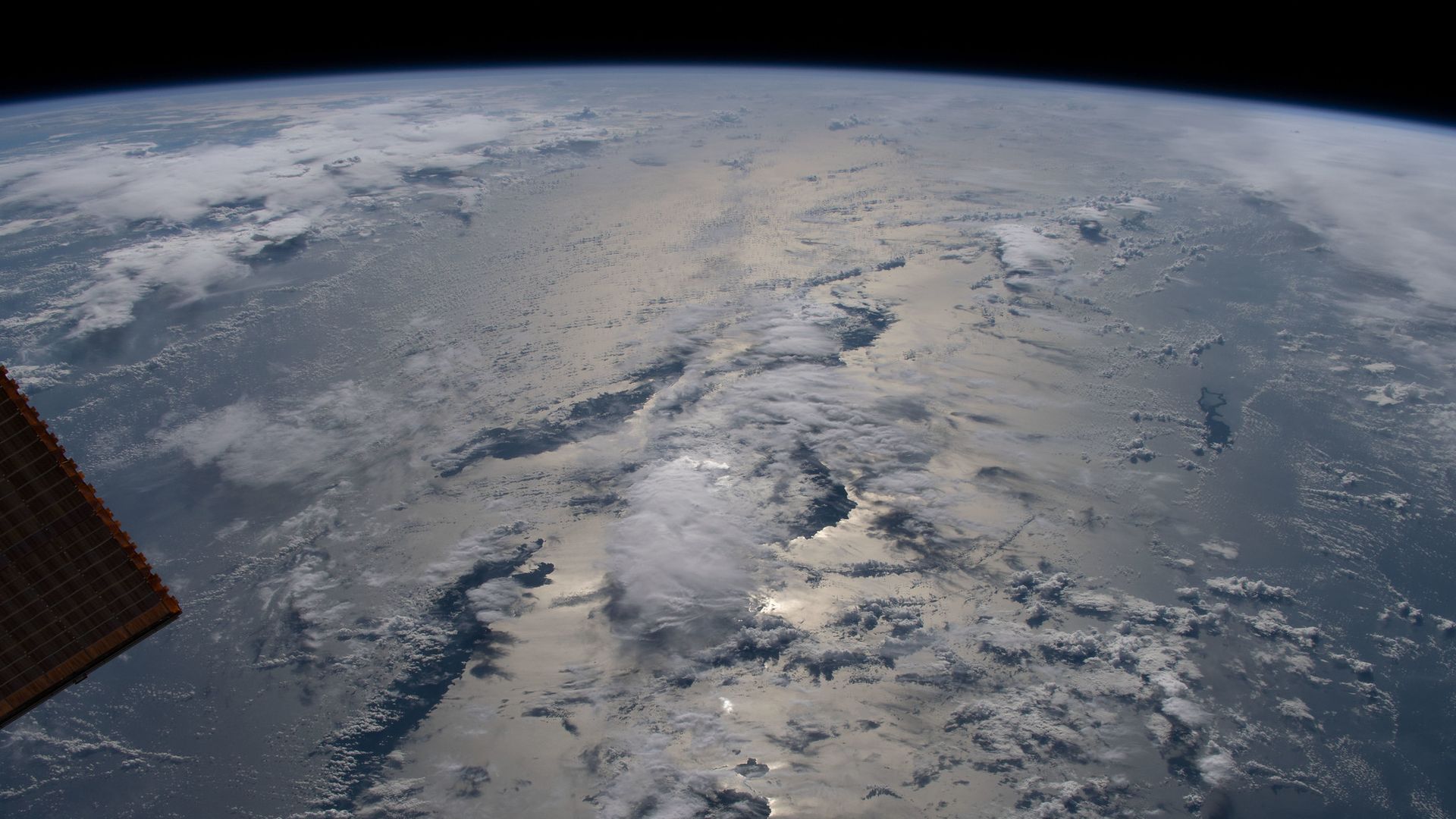 Russia is sending a new Soyuz spacecraft to the International Space Station to act as a lifeboat for three crew members after their original ride back to Earth sprung a major coolant leak.
Why it matters: Even though the ISS has been continuously occupied by astronauts and cosmonauts for more than 20 years, this technical issue highlights the dangers of living there.
Catch up quick: A Soyuz capsule that is docked to the ISS and responsible for carrying crew back to Earth began to leak coolant into space in December.
Since then, NASA and Roscosmos have studied the problem, concluding that the leak probably occurred due to a piece of natural debris colliding with the spacecraft.
Roscosmos has now decided that it's too risky to bring home the crew aboard the leaky Soyuz, opting instead to send up another empty Soyuz to transport NASA's Frank Rubio and cosmonauts Sergey Prokopyev and Dmitri Petelin back to Earth.
The empty rescue Soyuz is expected to launch next month. The crew was initially expected to return to Earth in March, but their stay on the station will be extended for "several months," Roscosmos' Sergei Krikalev said during a press conference Wednesday.
Between the lines: NASA and Roscosmos officials said the damaged Soyuz is usable in the case of an emergency.
Mission managers are worried, however, that the crew area of the damaged Soyuz would overheat during its return journey to Earth, putting the crew in danger.
NASA and Roscosmos have been developing contingency plans since the leak was discovered. It is possible that SpaceX's Crew Dragon could carry more than its usual four people at a time, for example.
"SpaceX has been extremely responsive," NASA's Joel Montalbano said during a press conference Wednesday. "But all of this is only for an emergency, only if we have to evacuate the ISS. We're always looking at what we can do to ensure the safety of the crew."
Flashback: A scenario in which the space station would need to be abandoned is unlikely but not impossible.
In November 2021, the cosmonauts and astronauts aboard the station were woken up by mission control to tell them to don their spacesuits and get into their capsules immediately.
A cloud of debris created by a Russian anti-satellite missile test was heading toward the station, and they needed to be ready to evacuate if needed because there wasn't time to maneuver the station to safety.
The debris cloud missed the station, and the crew went back to their lives in space.
Go deeper