FTX bankruptcy expenses likely to exceed its recent extravagances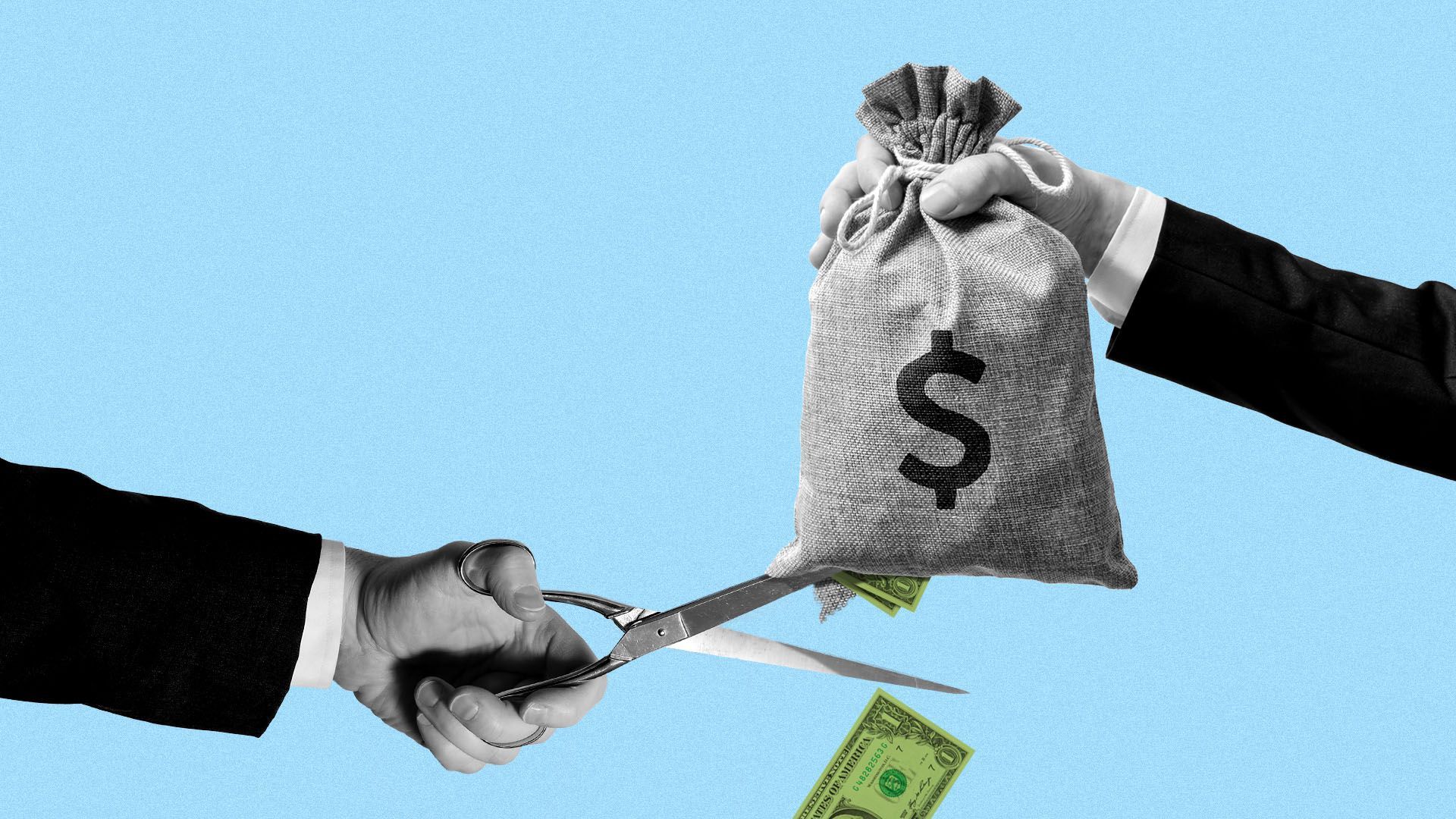 FTX was given the go-ahead to loosen its purse strings to pay for business expenses amid its own bankruptcy proceedings — the overall cost of which promises to sap the creditors' pot.
Driving the news: The court on Monday granted FTX's request to pay the folks that they employ in what they call "ordinary course of business" — for FTX that means an army of lawyers — as well as any outstanding sums owed to service providers.
Why it matters: Fees paid to lawyers, advisers and bankers over a bankruptcy proceeding can eat into what's left for creditors, the longer it takes. And the bankruptcy proceedings that tend to be more complicated, with a long list of creditors, take a long time.
Small wonder why some claimants bail and sell their settlement rights away for pennies on the dollar.
Between the lines: If FTX is able to recover billions to divide amongst its creditors and, like Enron, 10% is paid out in legal expenses, those costs would easily exceed the $40 million FTX spent on lavish travel accommodations and postage over the better part of last year.
State of play: FTX's counsel for its bankruptcy proceedings is Sullivan & Cromwell. Their rates according to court documents:
$1,575 to $2,165 per hour for partners and special counsel.
$810 to $1,475 per hour for associates.
$425 to $595 per hour for legal assistants.
Of note: "These rates for the more senior timekeepers in each class represent a discount from the rates currently used by S&C when preparing estimates of fees under its normal billing procedures for nonbankruptcy engagements," filings show.
The intrigue: Lawmakers calling for the appointment of an independent examiner in the FTX case Tuesday questioned S&C's ability to be unbiased and impartial as debtor counsel, due to its having counseled FTX prior to its collapse.
Details: Separate to the bankruptcy lawyers, professionals that could be paid for FTX's "ordinary course of business " include local representation in Japan, Cyprus, Singapore, Hong Kong, Switzerland, the Bahamas, the British Virgin Islands, Australia, Turkey, Canada, and 11 other countries and territories.
Average monthly expenses can't exceed $200,000 for the highest tier of lawyers.
Context: Bankruptcy courts are sensitive to the cost of liquidation proceedings and expenses are often analyzed and compared to others'.
Lawyers in the Enron case, which took roughly three years to conclude, received nearly $690 million in legal fees on a recovery of $7.2 billion; the judge said the 9.5% compensation was lower than average for comparable class-action lawsuits.
Flashback: The Lehman Brothers liquidation took 14 years and is considered the costliest in history, according to a Federal Reserve Study.
Yes, but: In the Lehman bankruptcy, Debtors consistently underestimated the cost of proceedings, according to Liberty Street Economics, a blog by New York Fed economists.
"Compensation and benefits to professionals and employees may contain an incentive component that is tied to estimated recovery using formulae approved by the courts," they said.
The bottom line: Lawyers are paid to vet every creditor claim, and to ensure every legitimate creditor is included in the process. And like company employees paid to work through a bankruptcy process, the court justifies their pay with the understanding that they'll increase the estimated recovery for all involved.
Our thought bubble: The time it takes to fill the pot, also takes from it.
Go deeper