FAA's outdated tech can't keep up with modern demand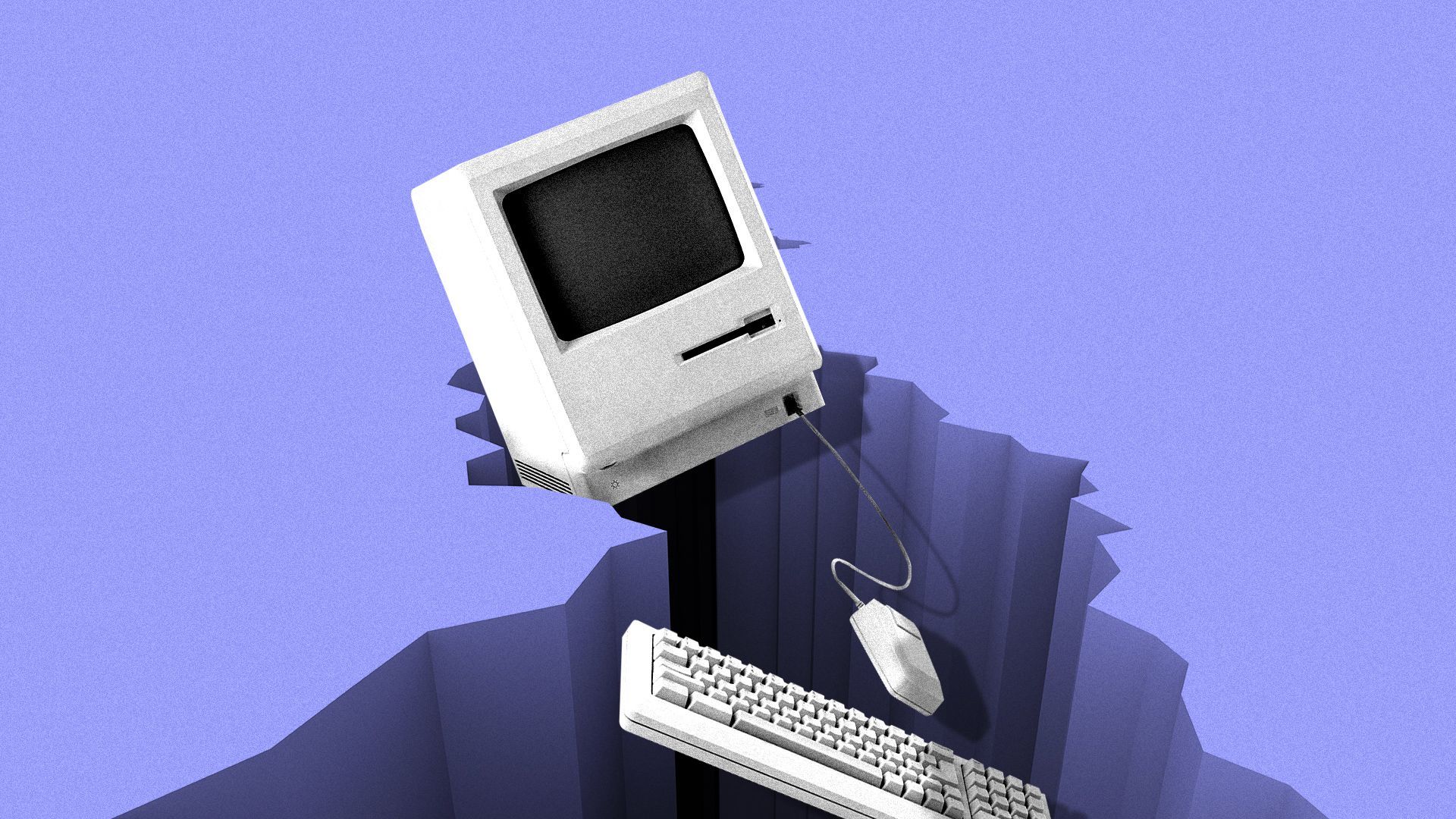 Thousands of flights were delayed and hundreds more were canceled nationwide Wednesday — and the FAA's outmoded pilot-alert system may be to blame.
The big picture: The FAA relies on ancient computers and infrastructure to run some of its systems. That infrastructure is in need of modernization to handle the current demand, the U.S. Travel Association argues.
"America's transportation network desperately needs significant upgrades," USTA president and CEO Geoff Freeman said today.
Freeman and the USTA called on federal lawmakers to modernize air travel infrastructure to make sure it can "meet demand safely and efficiently."
"Americans deserve an end-to-end travel experience that is seamless and secure," Freeman said. "And our nation's economy depends on a best-in-class air travel system."
What happened: The FAA says an outage of its Notice to Air Missions System — which sends safety and other important notifications to pilots — led to the delays.
The FAA conducted a hard reset overnight when the system crashed. Flights were already in the air at the time, Reuters reports.
More than 7,300 flights were then delayed and at least 1,000 were canceled, according to FlightAware data.
The FAA's "ground stop" was lifted just before 9am ET, and normal operations ramped up.
Go deeper