Our auto expert's picks for best vehicles of the year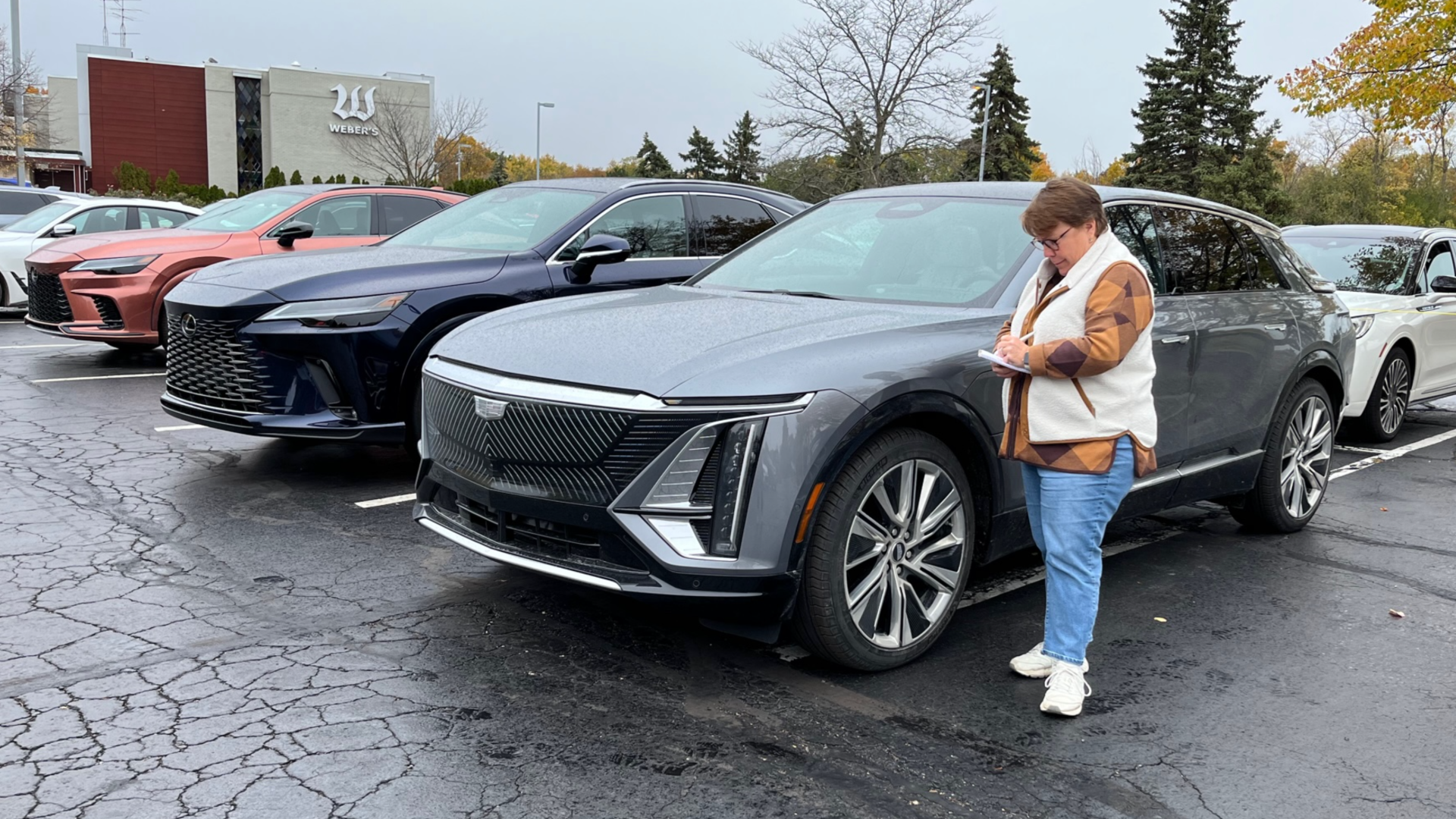 By now, my neighbors have gotten used to seeing a new car (or two) in my driveway every week.
Why it matters: On Wednesday afternoon, the jury will announce the 2023 winners for most outstanding car, truck and utility vehicle.
That's when I'll find out whether my personal choices were in line with the rest of the 50-member jury.
Details: There were 47 eligible vehicles (meaning new or substantially new in 2022) — a tie for the most ever — and 19 of them were electric, a record.
I drove them all, including various trim levels and engine or battery options, so I could experience the full gamut of choices.
We narrowed the list twice over the past year, including after a three-day comparison drive in October, to come up with three finalists in each of the three categories.
We're looking for new benchmarks for innovation, design, safety, handling, driver satisfaction and value.
Here are my picks, and why:
Car of the year: The Genesis G80 Electrified.
The other finalists were the reborn Nissan Z and Acura Integra — two cars aiming to recapture past glories. They're super fun to drive, but not particularly innovative.
The Genesis isn't exactly breaking new ground, either — it's a battery-electric version of an existing luxury sedan. But Genesis models are just so appealing in every way; turning the G80 into an EV makes it even better.
Truck of the year: The Ford F-150 Lightning.
This category seemed pre-ordained, given the splash that Ford's new electric pickup made over the past year. It really changed the conversation about EVs in America.
But I saved a few points for the underdog Lordstown Endurance, which features a novel hub-motor system, with electric motors on each wheel. The truck, intended for fleet owners, is pretty spartan, though. Plus, this automotive newbie is unproven.
Utility of the year: Genesis GV60.
This was the toughest category, by far, with three excellent electric SUVs as finalists, including the Kia EV6 and the Cadillac Lyriq.
I gave the edge to the Genesis for its beautiful styling and value among premium e-SUVs (it starts around $59,000 vs. $71,000 for an Audi e-tron).
Yes, but: This might be where I differ from the rest of the jury. I suspect the highly acclaimed Kia EV6, starting at $48,700, will be the group's ultimate pick, in part for its advanced ultra-fast-charging capability.
I didn't vote for the Lyriq because GM production delays have kept Cadillac from selling them in large numbers — and I didn't get enough seat time. That said, my first impressions were excellent.
The bottom line: This could be the first year that all three winners are electric.
Go deeper