Pensions face one-two punch: market rout and COLA demands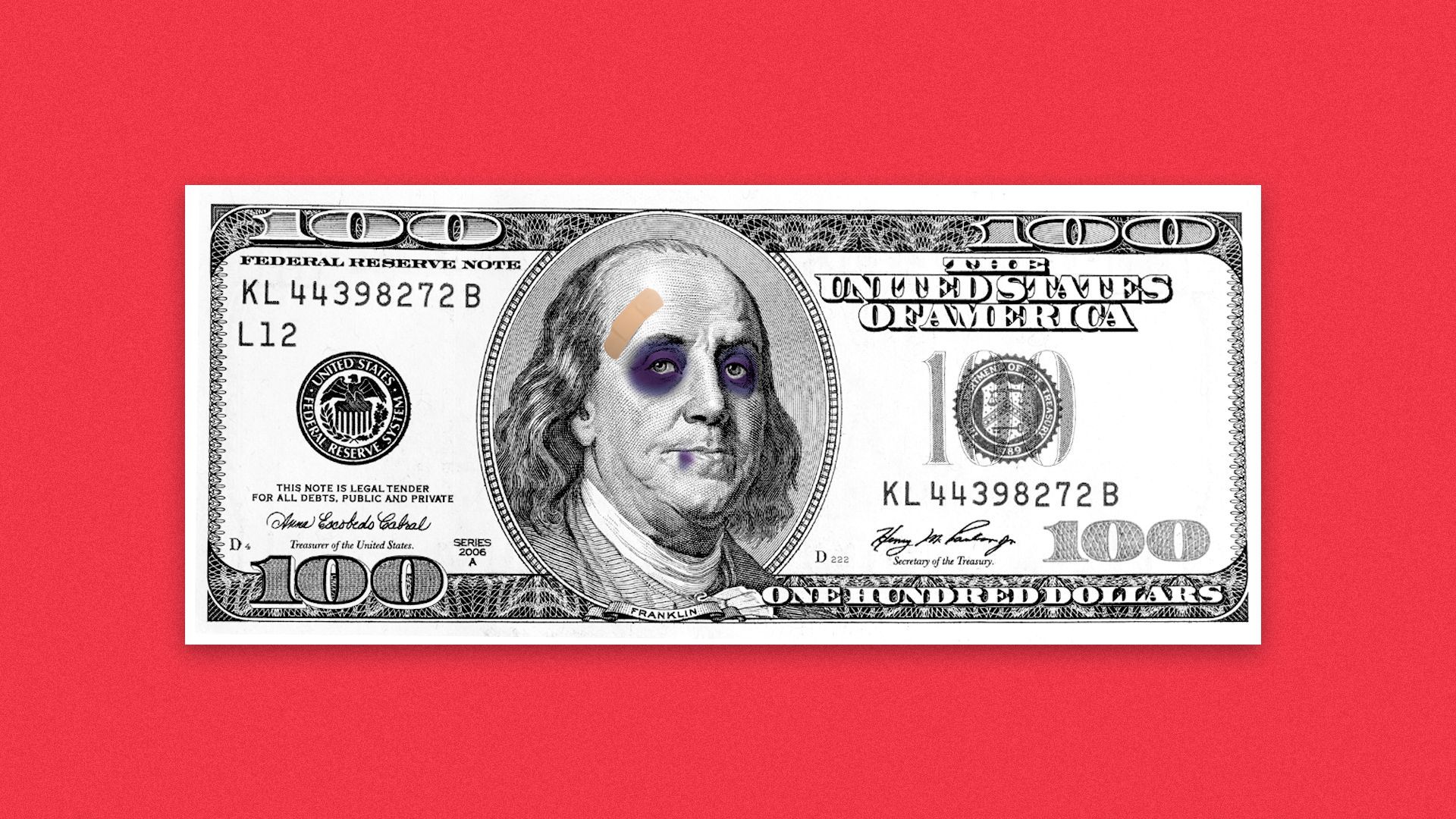 After a brief respite in 2021, public pension plans are reeling from a one-two punch: the fallout from 2022's market rout and heightened demands to deliver cost-of-living-adjustments (COLA).
Driving the news: At the end of 2022, the average public pension plan had 77.3% of the funding it needed to pay its promised benefits, down from 83.9% after 2021's market peak, according to new estimates published Tuesday by the nonpartisan Equable Institute.
Why it matters: About 29 million Americans are depending on a non-federal public pension plan to fund their retirement, according to the Pew Charitable Trusts.
For taxpayers, underfunded public pensions could lead to tax increases or spending cuts if market gains can't close the gap.
How it works: Pension managers receive funding from state and local governments to invest in stocks, bonds and alternative assets, such as private equity and hedge funds, so that they have enough money to make payments to retirees.
When markets go in reverse — the average public pension plan lost 6.1% in 2022, according to Equable — it puts them in a more precarious state.
"It's a very significant drop," Equable executive director Anthony Randazzo tells Axios. "What it indicates is a lack of resilience among pension plans nationally. It emphasizes how fragile overall funding ratios are."
What's next: With the inflation crisis making everything more expensive, pension managers are hearing a growing chorus calling for them to authorize COLA increases for retirees.
Advocates say COLA increases are necessary to help fixed-income pensioners, but watchdogs warn that such increases will drain already strained pension funds.
In Northampton, Massachusetts, for example, the City Council recently approved a 2 percentage point boost to its retirement COLA, bringing it to 5%, the Daily Hampshire Gazette reported.
Yes, but: The market run-up before 2022's rout brought pension plans to their highest funded ratio since 2007, according to Equable.
"If there is a positive takeaway, it's we didn't wipe out all of the gains" in 2022, Randazzo says.
Only about half.
The bottom line: Public pension plans are under pressure to deliver gains at a time when market volatility makes increases far from certain.
Go deeper