Study: Medicaid eligibility expansion leads to fewer post-birth hospitalizations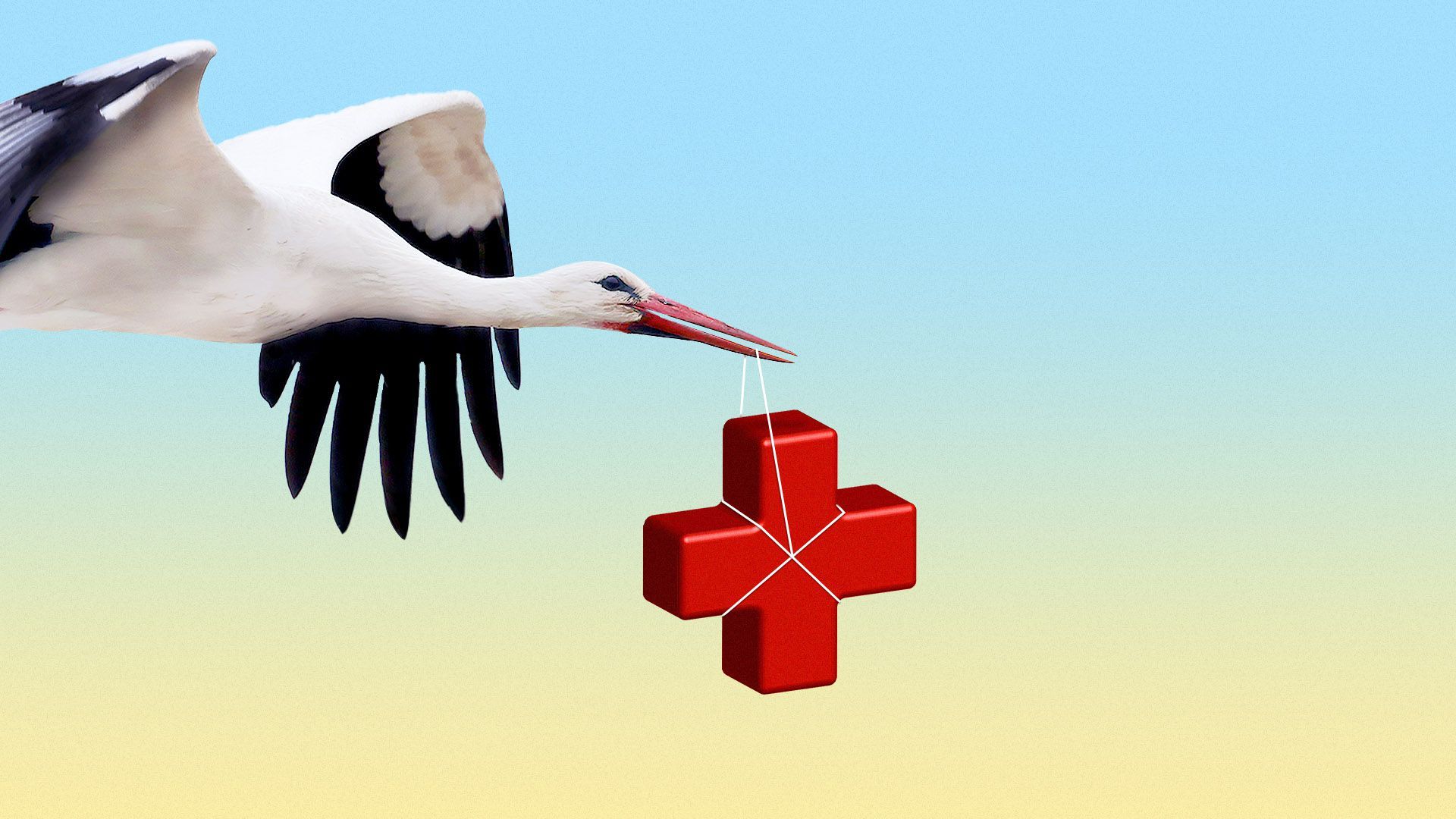 Expanding Medicaid coverage leads to fewer post-birth hospitalizations, according to a new study in Health Affairs.
Why it matters: Health experts have long recommended that states expand postpartum coverage and take other steps to improve maternal and child health in the U.S., which has the highest maternal mortality rates among developed nations.
Context: Medicaid covers about 4 in 10 births in the U.S. but only mandates postpartum coverage for 60 days.
As of November, 40 states have expanded their Medicaid programs, according to the Kaiser Family Foundation. More than half of the states, including some nonexpansion states, have taken steps to extend postpartum coverage to one year.
By the numbers: The study led by Brown University found that in states that have extended their postpartum coverage, the rate of hospitalizations of the newborn or mother within 60 days of birth decreased by 17%.
Additionally, the rate of postpartum hospitalizations between 61 days and six months after birth decreased by 8% in expansion states.
What they're saying: The authors said that "expanded Medicaid may affect postpartum outcomes by increasing coverage and access to care before pregnancy."
"Establishing care earlier during pregnancy may help people either avoid or better manage conditions that may otherwise lead to postpartum hospitalizations," they wrote.
What we're also watching: Congressional Democrats last year unsuccessfully tried to mandate that all state Medicaid programs extend postpartum coverage to one year. It's unclear whether the issue could be revived and gain traction in the 118th Congress.
Go deeper