American China-watching comes full circle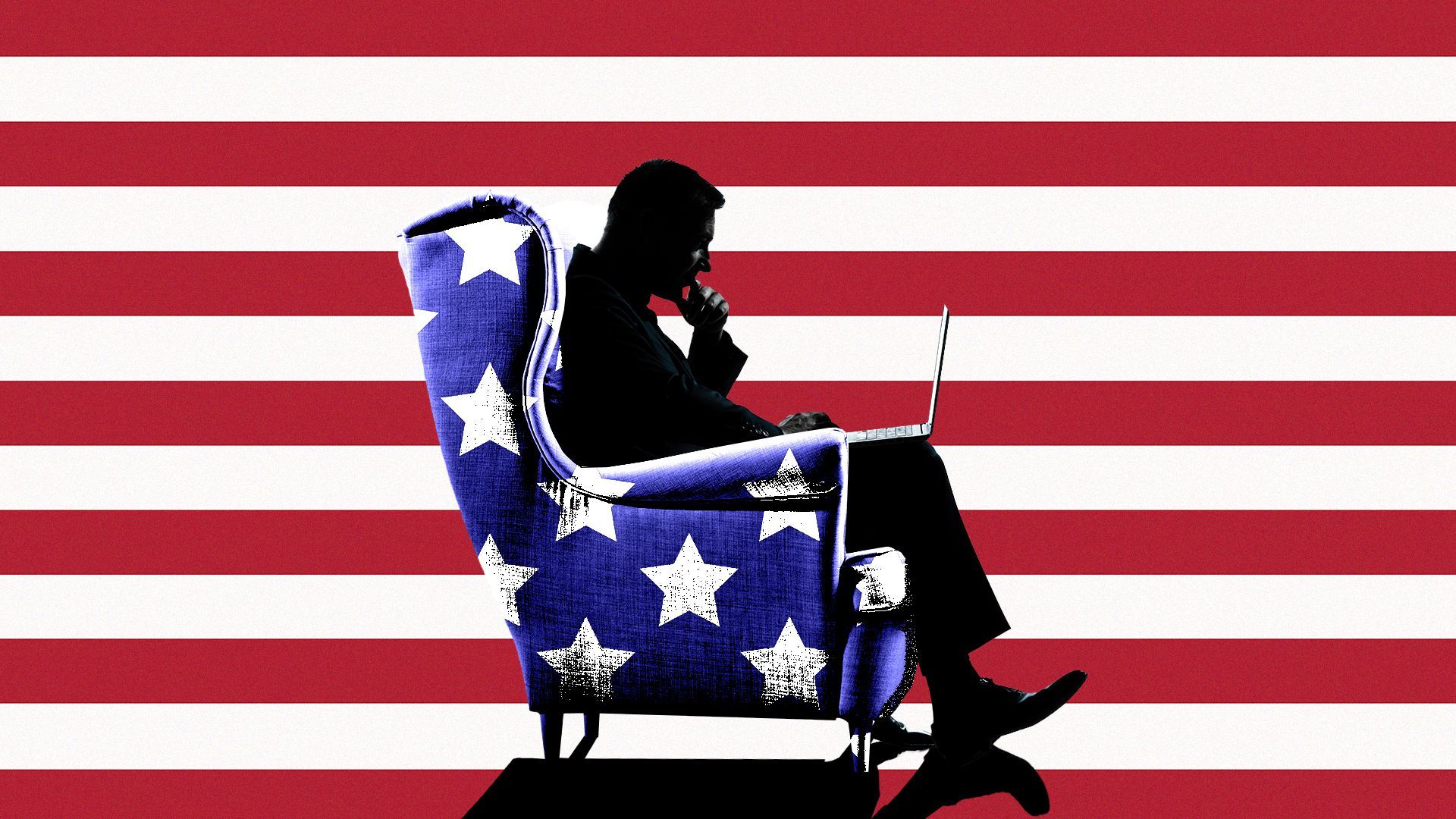 Many American reporters are now forced to cover the People's Republic of China from beyond its borders, a situation that mirrors the first few decades of the country's history.
Why it matters: American reporters on the China beat have long played a "critical role" in shaping views about China and the policies Washington adopts, journalist Mike Chinoy writes in his new book, "Assignment China: An Oral History of American Journalists in the People's Republic."
It's harder for journalists to know what's really going on in China when they're not there — though now, as in earlier periods, many are using creative methods to find out.
Xi Jinping's rule, and particularly the COVID era, have seen a crackdown on the press, with many foreign correspondents effectively expelled when the government refused to renew their visa.
That, ironically, can make coverage of China less sympathetic. "The human interest stories are the first victim of this trend," said Anna Fifield of the Washington Post, because it becomes far more difficult to find out what individual people are experiencing.
It's also produced a new generation of China reporters who must use their ingenuity to find out from a distance what the Chinese government is hiding — such as BuzzFeed journalist Megha Rajagopalan and architect Alison Killing, who analyzed satellite images to uncover the scope and nature of China's mass internment camps in Xinjiang.
Details: Chinoy, who was based in Hong Kong for decades before moving to Taiwan during the pandemic, conducted interviews with dozens of former China correspondents spanning almost 80 years of China coverage — from Roy Rowan of Life Magazine, who interviewed Chiang Kai-shek during the Chinese civil war, to the Los Angeles Times' Alice Su, who left China during the pandemic and is now based in Taiwan.
John Roderick of the Associated Press, who reported on China from Hong Kong after the 1949 Communist victory, told Chinoy about the rise of "China watching" — a community of journalists, diplomats, and scholars who shared information and scoured regional Chinese newspapers smuggled out of China, searching for insights into what was really going on.
After China's opening beginning in 1978, journalists such as Melinda Liu of Newsweek were able to enter the country and set up bureaus, though many controls on their movements remained.
"We definitely felt like pioneers," Liu told Chinoy.
The big picture: A major theme in many of the personal accounts is the "perpetual struggle of the journalists who cover China for the American media to penetrate the curtain of secrecy that existed around China," Chinoy told Axios in an interview.
"It's an ongoing battle between American correspondents on the ground and the Chinese Communist Party to try and get a better understanding of and access to the realities of Chinese society," he said.
What to watch: China opened its borders on January 8, after almost three years of isolation amid the pandemic, and party leaders also seem to be adopting a softer tone towards the West — raising the possibility that a thaw towards American journalists might be in the offing as well.
The bottom line: Despite the struggles, for many foreign correspondents "the country was not so much an assignment as an abiding passion," Chinoy writes.
Go deeper