Hospitals vie for "essential" designation and more money to serve the poor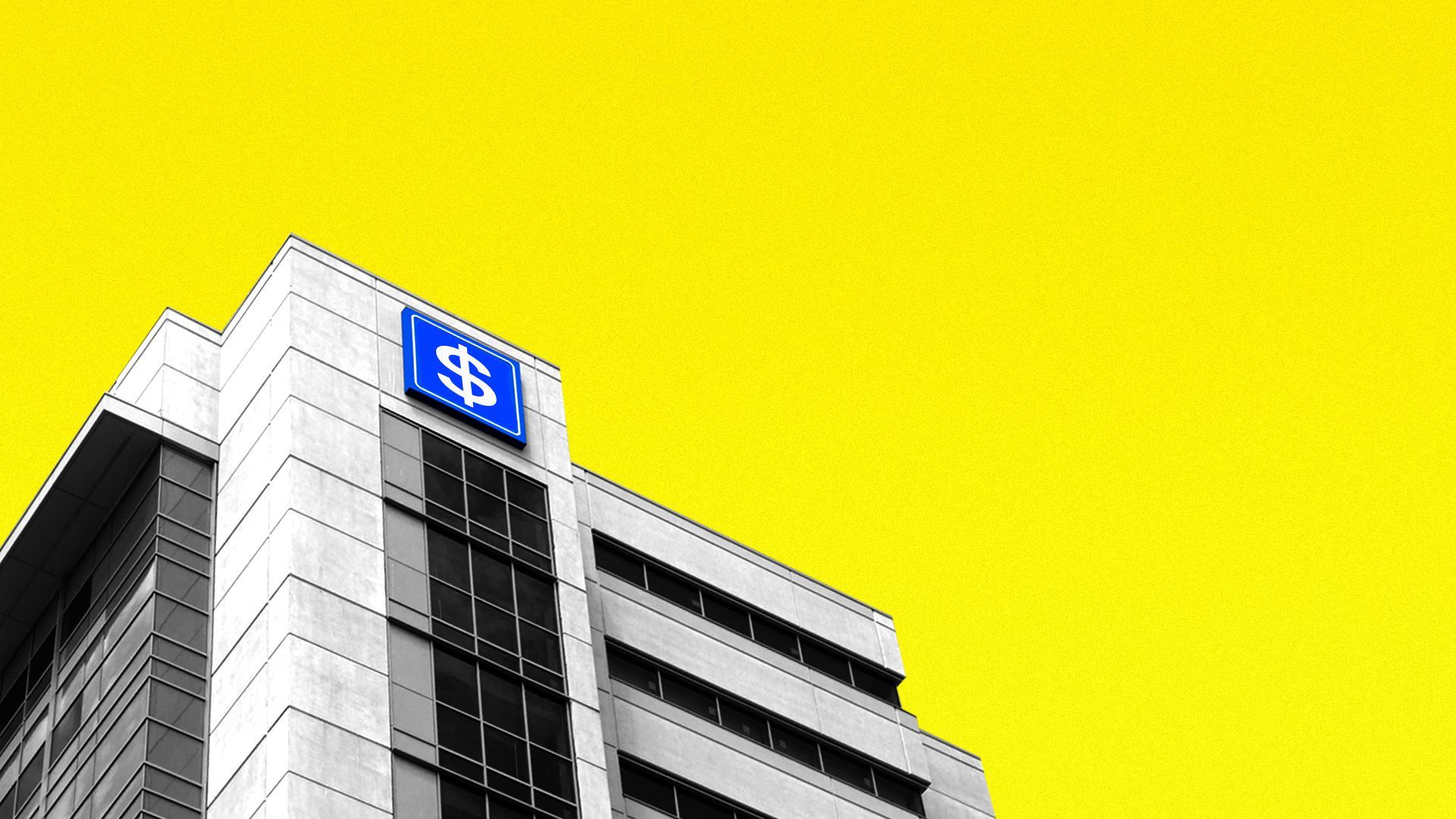 With more than half of U.S. hospitals expected to lose money over the last year, some industry groups are pressing the Congress to decide which should be designated "essential" to qualify for more federal funds.
Why it matters: Billions of dollars could be on the line. But there's no standard definition of an essential hospital, and many facilities claim to be safety nets.
States have a role in deciding which hospitals get extra funding based on the number of Medicaid patients seen or how much uncompensated care they provide. But the criteria vary, and as many as a third of the funds may be reaching facilities that don't technically qualify.
Driving the news: The American Hospital Association is proposing a new designation: the metropolitan anchor hospital, or an urban safety-net facility that serves a large amount of low-income or historically marginalized individuals.
465 hospitals would meet the definition, per the trade group, because of the uncompensated care they provide to a higher-than-average number of poor or uninsured patients.
"We view these hospitals as a lifeline ... they are a critical access point," Aimee Kuhlman, vice president of advocacy at the AHA, told Axios.
But another industry group, America's Essential Hospitals, is asking lawmakers to designate $7 billion for its 300 members, which include Level 1 trauma care centers, burn units or neonatal intensive care units.
"It's great that folks are talking about this need, and I hope in the next Congress that momentum for discussion will continue," said Beth Feldpush, a senior vice president of the group.
The requests come with some big hospital chains rebounding from pandemic woes and some lawmakers taking a more skeptical view of the industry, asking questions like how anticompetitive behavior could be driving up the cost of care.
"We cannot continue to subsidize hospital oligopolies," Rep. Victoria Spartz (R-Ind.) said in a statement to Axios. "We either bring competition back to [the] health care market or let the government have a full takeover of health care — full government monopoly — which will be fatal for value."
Yes, but: Democrats like Rep. Lori Trahan (D-Mass.), who sits on the House Energy and Commerce health subcommittee, say community hospitals reliant on public payers need special consideration.
"Without serious action at the federal level, these community hospitals are at real risk of going under and forcing patients in need of care to neighboring hospitals that are likely faring no better," Trahan said in a statement. "The federal government should be pulling on every lever available to assist these critical providers, including examining a formal definition so we can more effectively resource them to care for our communities."
Don't forget: There are big disparities among hospitals, with for-profits generally serving better-off areas with more privately insured patients.
Facilities serving poorer and sicker patients sometimes maintain money-losing operations because they're considered essential, and were able to ride out the pandemic with the help of federal relief funds.
Yet the lingering effects of COVID, along with inflation and consolidation among operators have combined to create problems. Case in point: the 460-bed Atlanta Medical Center, which closed this year citing the cost of treating high numbers of uninsured patients.
Zoom in: Medicaid targets money to prop up such facilities through disproportionate share hospital, or DSH, payments.
However, a recent study in Health Affairs found funding sometimes goes elsewhere, including to facilities that don't technically provide enough uncompensated care.
And even while DSH payments have increased in the last few years, there's little transparency into how the payments are helping hospitals on the margins, a federal report stated.
Paula Chatterjee, one of the Health Affairs study authors, said a solution would require re-examining the 1986 statute that established the DSH payment program in the first place.
"It gets back to this point of how much redundancy is there in all of these [payment] programs that are designed to support specific functions," Chatterjee said, noting that facilities that don't qualify for DSH likely are pulling federal funds from elsewhere. "DSH is used to plug holes across these functions."
Medicare advisors to Congress support defining essential hospitals by looking more broadly at who they serve, including those who receive Medicare Part D low-income subsidies.
What's next: But even if policymakers can settle on a single definition, they may not be able to find more money for the facilities.
Medicare administrators and lawmakers could tweak payment models and shift more to to essential hospitals. But states would still hold the cards in DSH payment allocation.
Go deeper