AstraZeneca buying hypertension-focused CinCor for up to $1.8 billion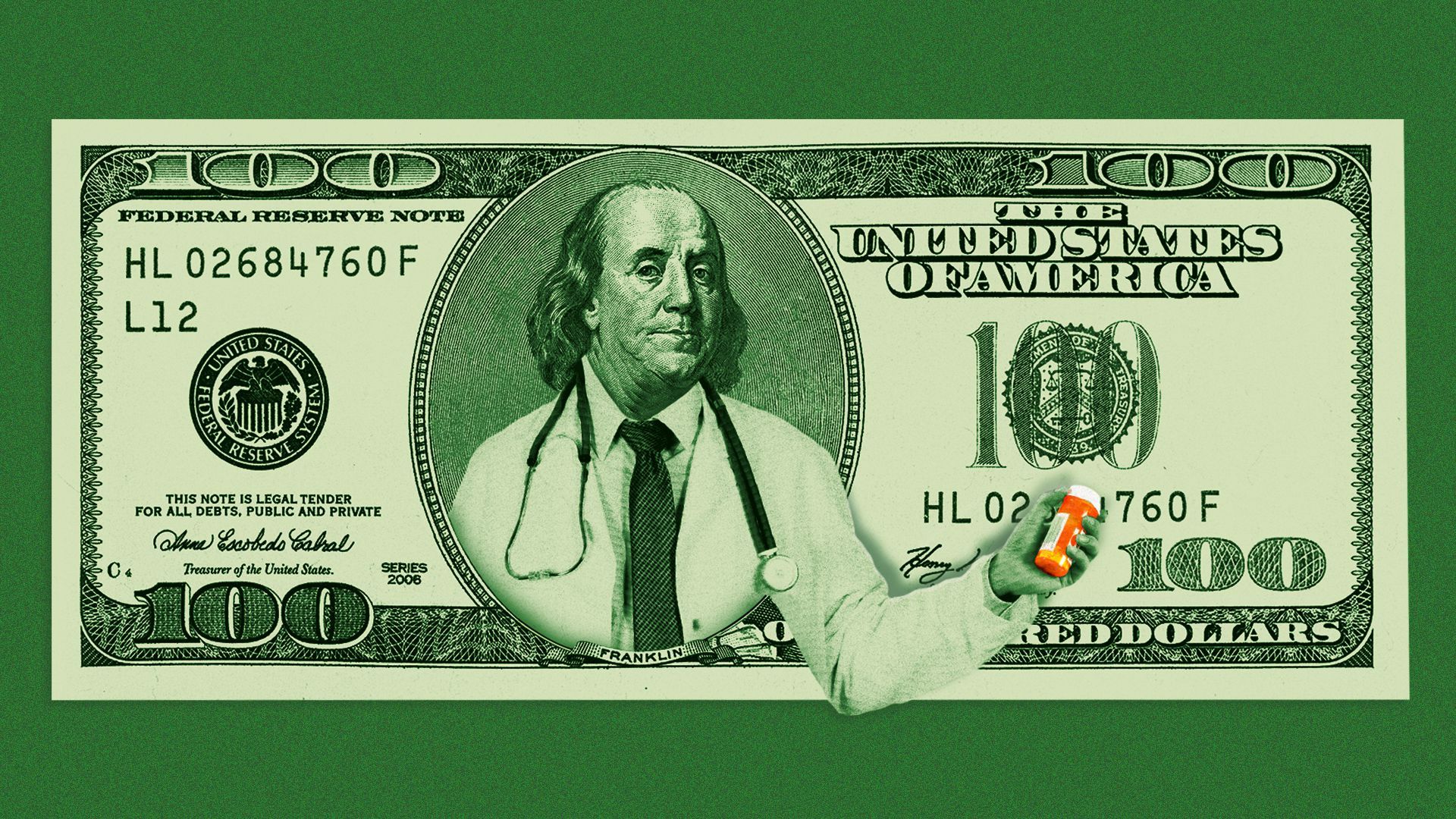 AstraZeneca on Monday announced plans to buy CinCor Pharma, a Boston-based biopharma focused on hypertension and chronic kidney disease, for upwards of $1.8 billion.
Why it matters: This reflects the symbiotic mashup of falling biotech stock prices, and incumbent drugmakers needing to refresh portfolios as top-sellers fall off the patent cliff.
Details: AstraZeneca will pay $1.3 billion in cash, or $26 per share (121% premium), plus up to $500 million in contingent payments.
CinCor went public in early 2022, and major shareholders still include Sofinnova Ventures (13.89%), 5AM Ventures (11.28%), Sofinnova Partners (9.64%) and General Atlantic (9.6%).
Elsewhere in kidneys: Baxter said it will spin off its global renal care operations, which generate around $5 billion of annual revenue, into an independent, publicly traded company.
More, per Fierce Biotech: "CinCor traded above $30 throughout much of the fall of 2022, only to plummet precipitously in late November when the biotech shared phase 2 data on aldosterone synthase inhibitor baxdrostat in uncontrolled hypertension. The clinical trial missed its primary endpoint. And, while CinCor committed to moving into phase 3 in 2023, investors fled and dragged the company's share price down to around $12. The sharp shift in sentiment created an opportunity for AstraZeneca."
Go deeper