The Elon Musk personality cult lives strong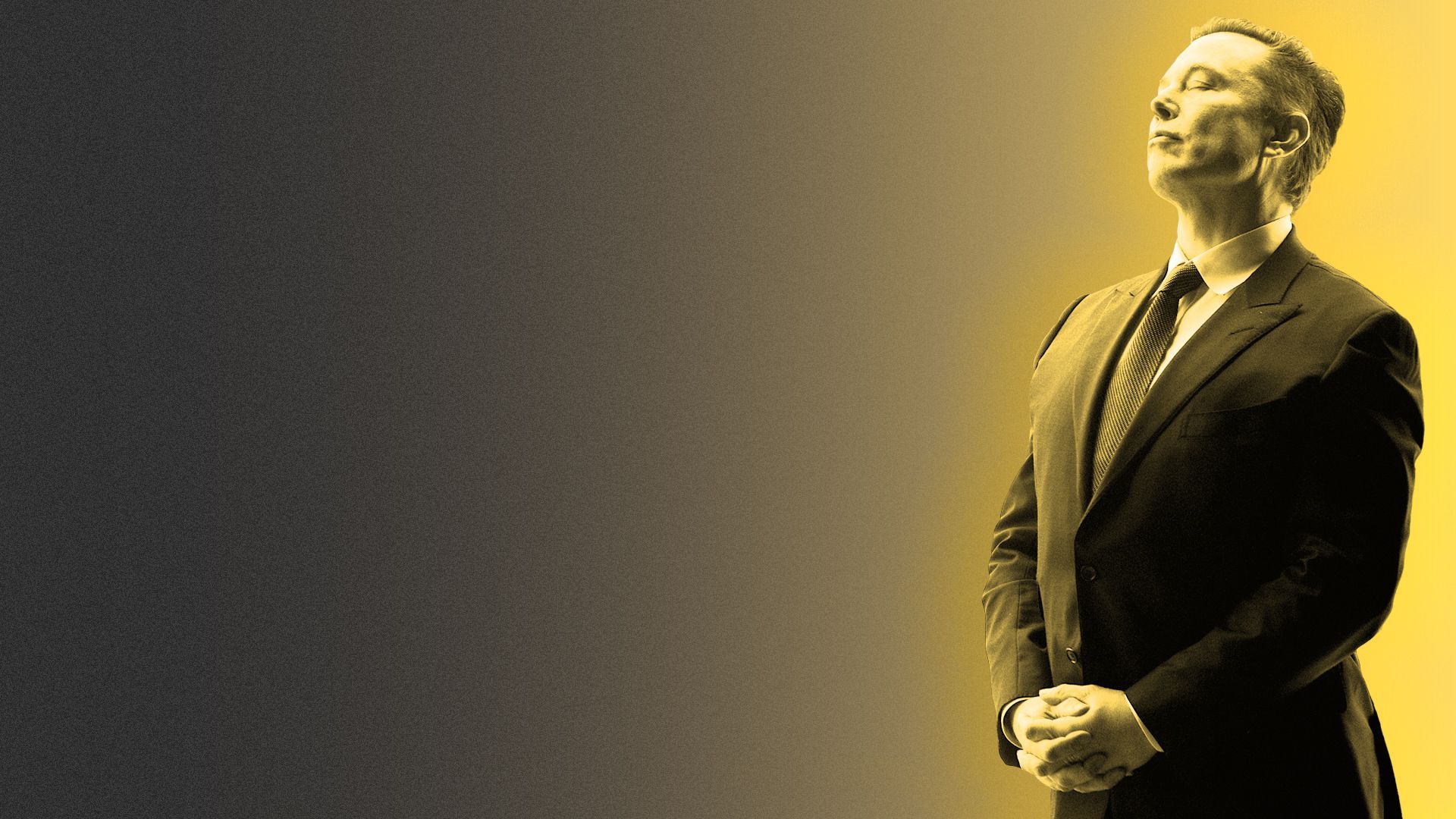 Elon Musk is doing just fine. His stakes in SpaceX, Tesla, and other concerns have made him the second-richest man in the world. He owns a global social network of awesome power. He's procreating zealously.
Why it matters: Musk attained his current mesospheric heights in large part by leaning into a Great Man narrative that credited him not only with all of his past successes but also numerous wildly optimistic future ones.
That narrative, naturally, annoyed a lot of people who didn't much like Musk, or the narrative he was leaning into.
Those people have been positively gleeful for the past few months, as Musk was forced to buy Twitter, where ever-mounting chaos, combined with problems at Tesla, resulted in $200 billion being wiped off Musk's net worth.
Be smart: The smell emanating from the headlines this week has a name: Schadenfreude. Both Elon Musk and beleaguered would-be House speaker Kevin McCarthy accumulated enemies while gaining power. Those enemies are now thoroughly enjoying their precipitous decline in stature.
Between the lines: In the case of Musk, however, the decline of Tesla stock — and thereby of his net worth — is, truth be told, not quite as exceptional as the haters might wish, and certainly isn't some kind of once-in-a-century occurrence.
Tesla is down 73% from its high — more or less in line with Meta (fka Facebook), which is down 67%. It's significantly outperforming stocks like Zoom, which is down 89%, or Beyond Meat, which is down 95%.
Meanwhile, Musk's other big company, SpaceX, is holding firm to its valuation of around $140 billion.
In terms of valuation, Tesla is still trading at 34 times earnings, while Meta's P/E ratio is a mere 12. The number for Tesla's strongest competitor, Ford, is barely over 5.
The big picture: The Elon Musk personality cult lives on in Tesla's $350 billion valuation, which is broadly understood to be vastly too high by anybody who doesn't attribute a massive Musk premium to the company.
The bottom line: If Tesla's valuation at the end of 2021 made any logical sense, then the company's current valuation would represent a true humbling of Elon Musk. But it didn't, and it doesn't.
Go deeper