The best place to subsidize electric vehicles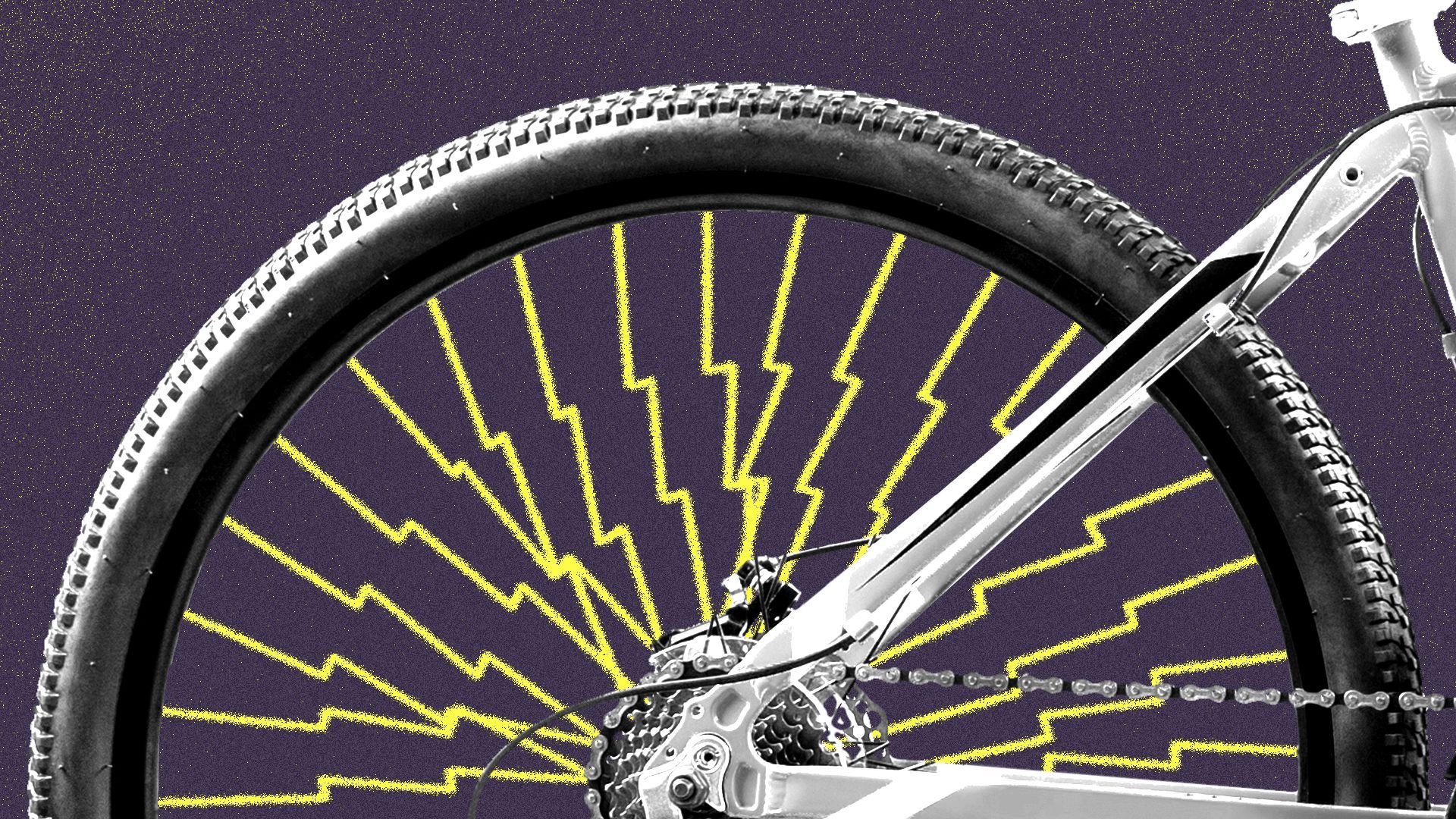 Imagine an electric vehicle. You're probably thinking of something that's fun to drive. That kind of EV is also dangerous, and, especially when it's an SUV, not particularly environmentally friendly.
Why it matters: There's a much better alternative staring us in the face: Electric bikes. But they're too expensive, and that itself is dangerous. Subsidizing them will make them safer.
The big picture: Electric cars are bigger, heavier, and faster than their internal-combustion predecessors; they also tend to be festooned with distracting screens. That makes them very dangerous to other road users. Electric SUVs have batteries so huge that they may actually end up increasing carbon emissions overall.
Between the lines: People have a revealed preference for electric bikes over electric cars already. The number of e-bikes sold in the U.S. is more than double the number of e-cars, while in China there are more e-bikes than all cars combined.
The catch: E-bikes are expensive, which makes it attractive to cobble together cheaper DIY retrofits. The problem is that their batteries can catch fire while being recharged, causing deadly blazes.
The solution: By subsidizing safe brand-new e-bikes, cities — or even states, or the federal government — can encourage their populations not to try to order bike-conversion kits from Alibaba.
What they're saying: "We subsidize the purchase of electric cars, we subsidize roads, we subsidize gasoline, we subsidize parking, we have even created regulatory loopholes which is why every vehicle on the road now is an SUV," writes Micromobility's James Gross.
"Now imagine if we provided the same boost to an emergent transportation technology that has the power to build a more sustainable future and create more livable cities."
The bottom line: E-bikes are just as much fun as e-cars. And they're vastly better for you and for the planet.
Go deeper