Facial recognition's alarming pitfalls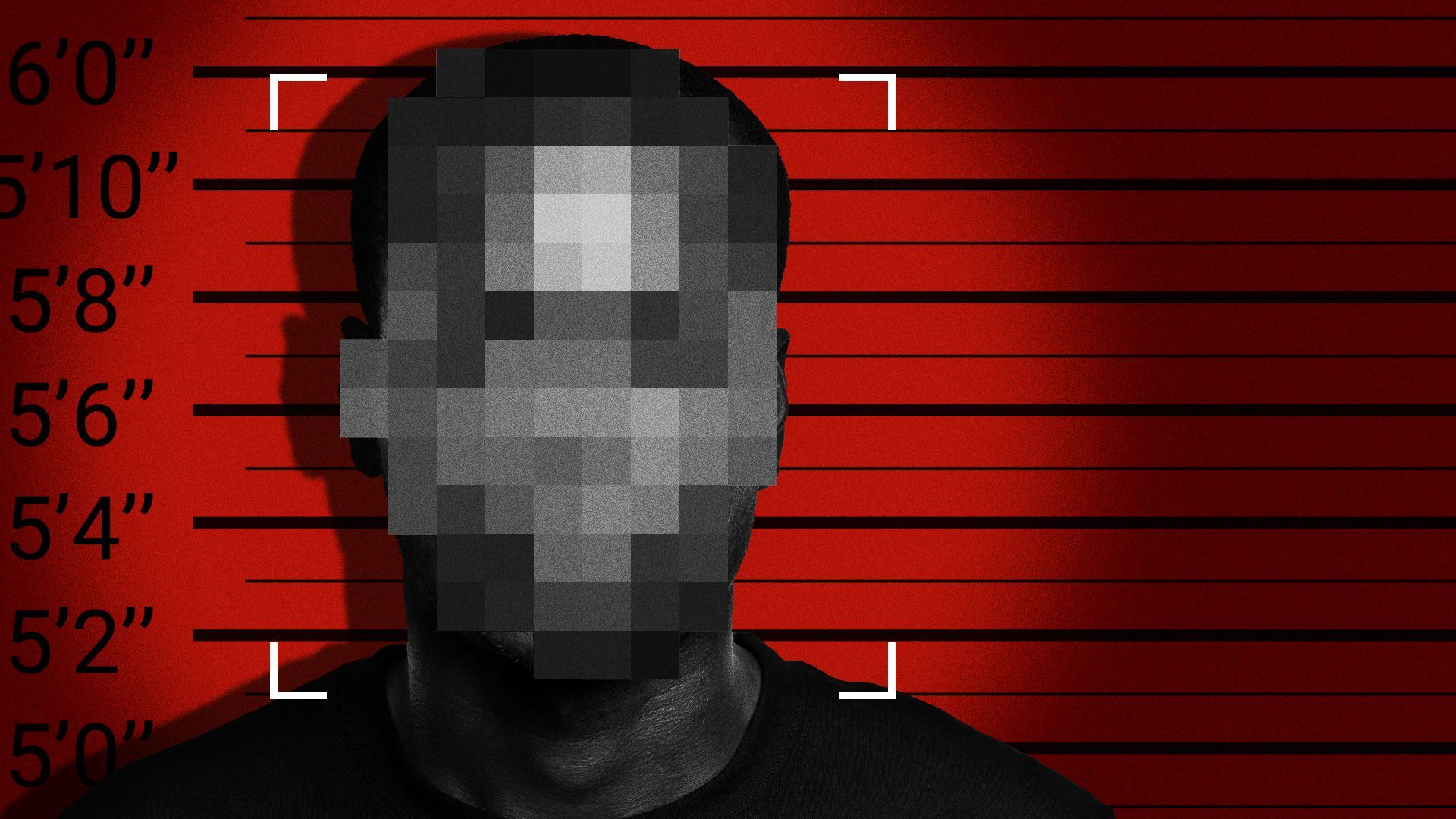 The breakneck development and deployment of facial recognition technology are outstripping efforts to corral alarming pitfalls.
Why it matters: Police, retail stores, airports and sports arenas are rapidly increasing biometric surveillance. But critics say the results are too often blindly trusted, without enough double-checking of matches.
Catch up quick: The latest face-recognition surveillance technology is designed to identify people seen on security cameras in real-time, or close to it.
It aims to match security camera footage of someone with images tied to that person's identity and kept in various databases or publicly available online, such as police mugshots or social media profiles.
Facial recognition also lets you unlock smartphones and tablets without a password.
Driving the news: A Black man was recently jailed for almost a week in Georgia after a facial recognition system incorrectly matched his face with a suspect in a New Orleans robbery, his lawyer told The New Orleans Advocate.
The man — who said he's never been to Louisiana — was released after detectives realized their mistake, The Advocate reports.
Facial recognition technology has led to at least three prior false arrests— all involving Black men, Wired reported last year. The technology has long been faulted for failures to accurately identify Black faces.
In New York, a personal injury lawyer recently said she was kicked out of Radio City Music Hall, which is owned by Madison Square Garden Entertainment, after being identified by facial recognition tech installed there.
The lawyer, Kelly Conlon, works for a firm involved in a personal injury suit against an MSG-operated restaurant.
MSG has banned all lawyers at firms involved in lawsuits against the company from its properties, including the arena where the New York Knicks and Rangers play. It's using facial recognition software — which sports stadiums and other venues are increasingly using as a security tool — to enforce that ban.
"While we understand this policy is disappointing to some, we cannot ignore the fact that litigation creates an inherently adversarial environment," the company said in a statement to The New York Times.
Zoom out: Some cities and states that have restricted use of face recognition in the past are mulling whether to loosen those rules to fight upswings in crime. Others are holding fast.
What they're saying: Some critics point to the Madison Square Garden encounter as an example of overreach on the part of private companies.
"This is exactly why we need an outright ban on all use of facial recognition surveillance in places of public accommodation like bars, restaurants, retail stores, and music and sports venues," said Evan Greer, director of digital rights advocacy group Fight for the Future, in a statement.
What we're watching: Several federal lawmakers have introduced bills meant to curtail the use of facial recognition tech nationwide. The proposals have yet to advance.
What's next: On a technological level, facial recognition tech will only keep improving — University of Georgia researchers are working on a system that works based solely on the shape of people's ears.
Expect surveillance-based facial recognition to proliferate despite efficacy and ethics concerns, especially in high-security areas. The Transportation Security Administration is testing the tech at major airports.
Go deeper