Interview: The future of EA's gaming tech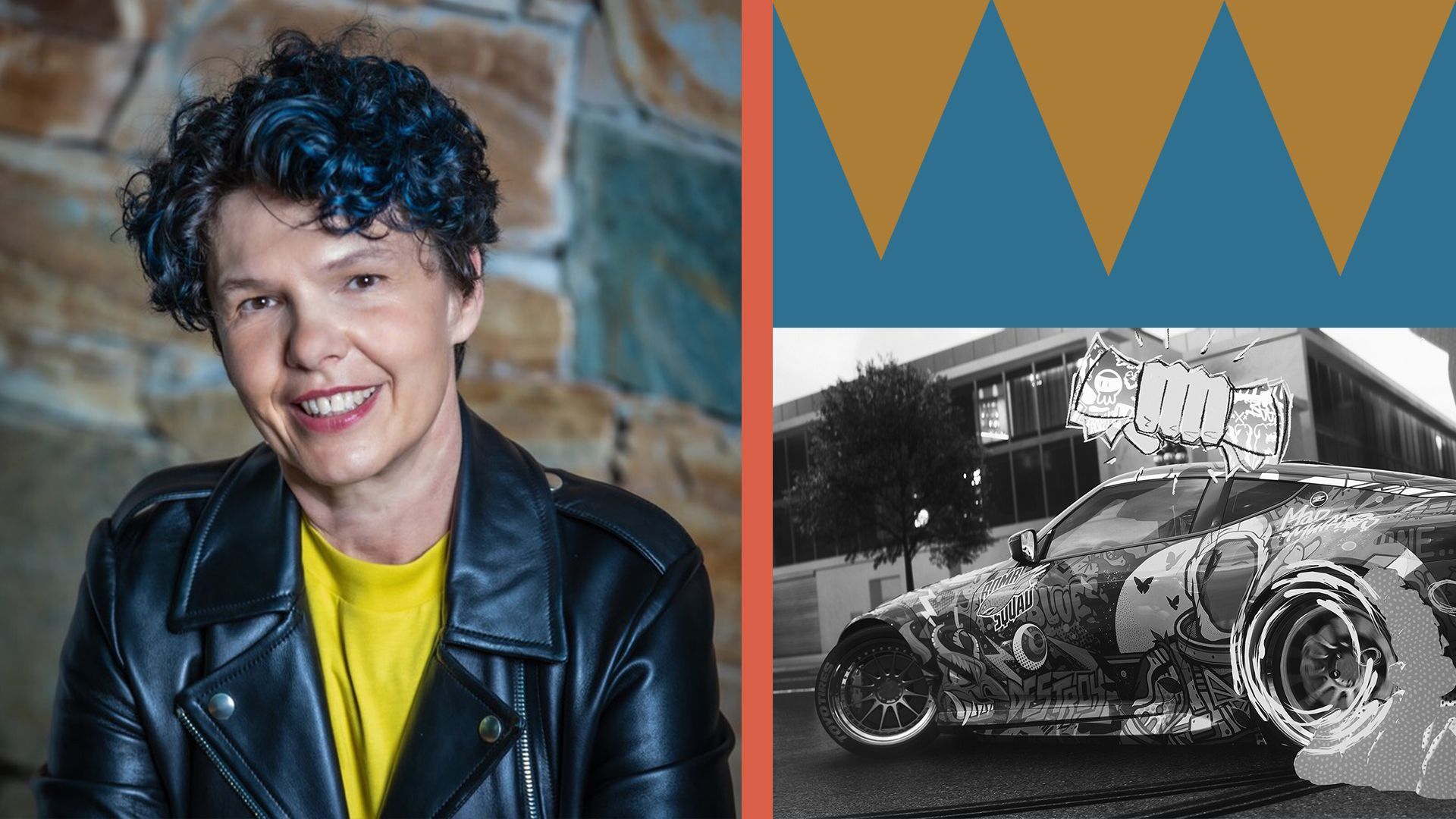 Electronic Arts will increasingly spend time and resources developing tools that its players can use to create their own content for its video games, co-CTO Marija Radulovic-Nastic tells Axios.
Why it matters: EA is organizing its approach to technology in a way that recognizes that its players, as well as its own in-house developers, are crucial creative forces for its games.
"I see at some point those tools intersecting more and more," says the EA veteran, who joined the gaming company in 2004 from the wider world of tech and assumed the role as co-CTO in September.
The big picture: User-generated content is a hot part of modern gaming.
It sustains the blank canvas accessibility of Minecraft, underpins the fans-as-creators-and-consumers business model of Roblox, and has fueled EA's own hit Sims series through decades of unofficial user-made add-ons.
Last year, EA's CEO, Andrew Wilson, predicted that user-generated content, as a tool for keeping players engaged, will be key to its next decade's worth of profits. (It's less clear the extent or how EA's player-creators will profit.)
Between the lines: Radulovic-Nastic's portion of the CTO role focuses on "creative and development" and puts her in charge of more than 1,000 EA game developers. (Her co-CTO Matt Thomlinson handles, among other aspects, the tech that runs EA's post-release live service operations.)
She is committed to rehabilitating the rep of EA's Frostbite Engine, the internal set of game-making tools used for some of its top series, such as Battlefield and FIFA.
Frostbite has been criticized by some developers as cumbersome and blamed for some failed projects, including EA's disastrous Anthem misfire.
"In the past we haven't spent that much effort on making it easy to use," Radulovic-Nastic says, noting that "feedback is leading to new iterations" on improving that.
Some big EA projects, including March mega-release Star Wars Jedi: Survivor, are nevertheless using Epic Games' Unreal Engine. However Radulovic-Nastic says a "majority" of EA's games "will continue to be on Frostbite."
The AI angle: Radulovic-Nastic expects AI to have a "big impact" on game creation, to help generate faster storyboarding and concept testing.
She imagines AI helping to create avatars and voices for user-generated characters and AI assisting in level generations, where levels are drawn out and then an AI adds items and gameplay objects.
"There's a lot of interesting theory out there," she said, "and also a lot of challenges to be solved."
For all this work, Radulovic-Nastic hopes to marshal a more diverse team of creators.
It's about more than improving the pipeline into tech, she says. "One thing is attracting underrepresented talent, but the other one is making sure that that talent stays and sees career development and opportunities."
She recalls her early days at EA, being one of the only women in a room of more than 100 developers.
"Fast-forward from 20 years ago, the makeup of the teams is different, which is critical, because the player base is different," she says.
What's next: EA's upcoming Skate and its next iteration of The Sims, neither of which have release dates, are expected to include a heavy focus on user-generated content.
Sign up for the Axios Gaming newsletter here.
Go deeper