Why we (still) can't find any children's Tylenol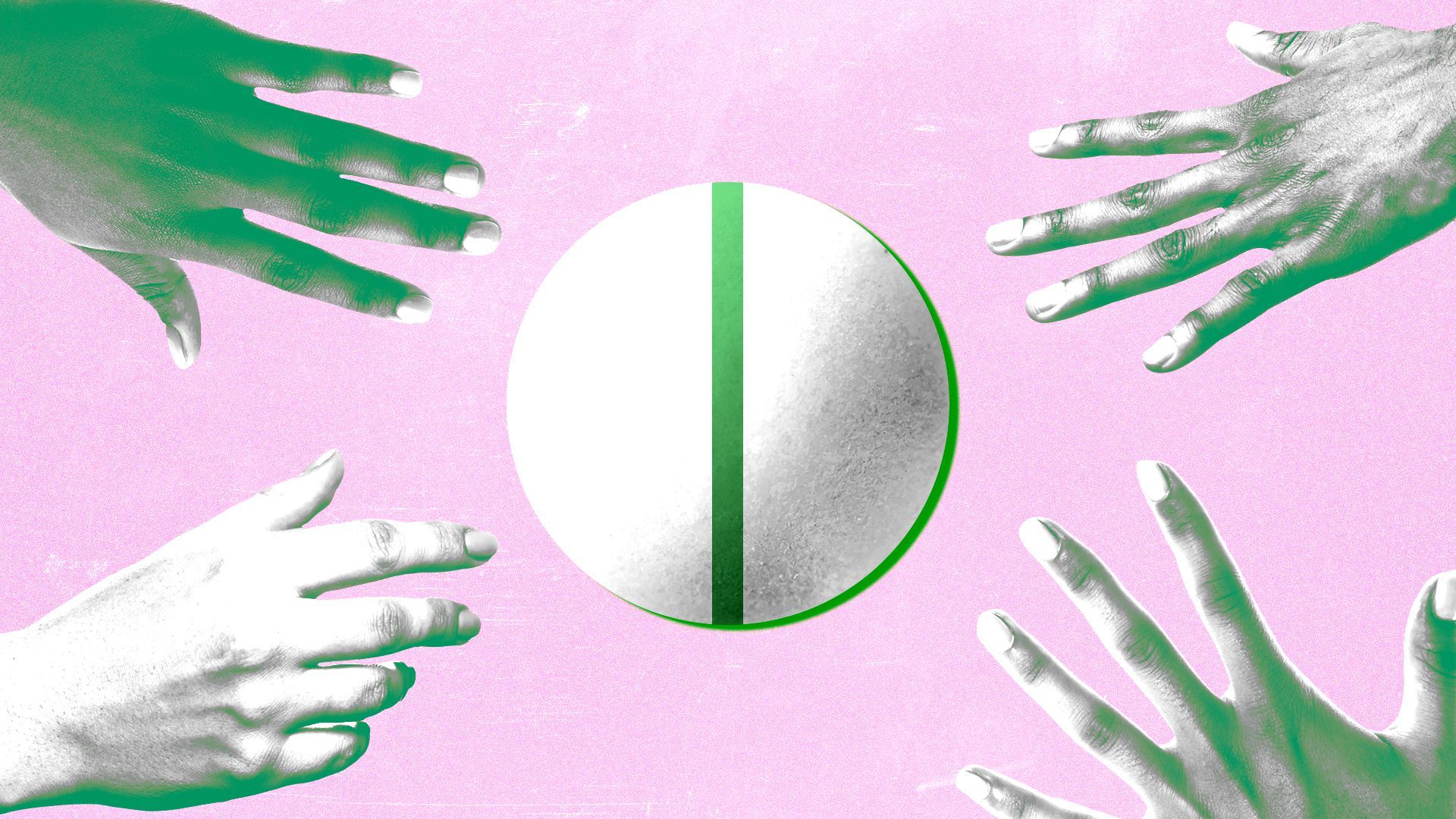 Respiratory viruses may come and go, but one constant for frustrated parents this season has been the shortage of children's Tylenol and Motrin.
Driving the news: How did some of the most common pediatric fever and pain remedies become as scarce as Taylor Swift tickets? Unlike last year's baby formula shortage, it's not because of a broken supply chain, but the result of unexpectedly high consumer demand.
What they're saying: "What is happening is the earliest and most severe flu season in a decade. Then you add in RSV on top of that, and COVID," said Anita Brikman, a spokeswoman for the Consumer Healthcare Products Association. The trade organization represents major manufacturers including Johnson & Johnson, which makes children's Tylenol and Motrin, as well as Haleon, which makes Advil, and Perrigo, which manufactures store brands.
"The demand is just unprecedented for this time of year," Brikman told Axios, adding sales were up 65% in November over the same month in 2021. December sales numbers are not yet available.
State of play: The FDA's most recent drug shortages list doesn't include children's acetaminophen or ibuprofen. But that's little consolation to some parents who've been riding the waves of respiratory illness that have been sweeping the country since early fall.
Faced with empty store shelves, some have rushed kids to hospital emergency departments. Others skipped work to stay at home, try other fever-breakers like sponge baths or hit up neighbors willing to share their stash.
Some pharmacies that haven't run out of stock are rationing supplies.
The big picture: These children's medications are intermittently out of stock, Brikman said.
"We've been in constant contact with these companies and they are running manufacturing 24-7," Brikman said. Production levels of these products is 35% to 50% higher this year than at the same time last year.
Pharmacy giants CVS and Walgreens say they've limited children's products where necessary to ensure equitable access. "We're committed to meeting our customer's needs and are working with our suppliers to ensure continued access to these items," CVS said in an emailed statement.
Between the lines: Equitable distribution is a critical consideration for both manufacturers and retailers, Brikman said.
"Every order is not met to full capacity, but is being distributed equitably, including to children's hospitals," she said.
Be smart: Because the shortages are temporary, experts suggest casting a wide net in affected areas, including big box stores, wholesalers and discount chains, where they might not typically think to look.
And there are alternatives to the popular liquid versions of the fever reducers. Older children might be able to have the chewable form, Brikman said.
In the absence of even that, doctors recommend sticking tried and true basics: put cool water on your child's forehead, reduce the temperature of their room and give them small amounts of fluid regularly to keep them hydrated, said William Schaffner, professor of preventative medicine at Vanderbilt University Medical Center.
Finally, parents may also consider consulting their family doctor or pediatrician about whether there's a safe and appropriate dose of an adult formula for their child — although, he stressed, parents should not try to figure this out without the help of a doctor.
And, he said, "Take a deep breath. A little bit of fever, although uncomfortable, is not going to have an adverse effect on your child."
What to watch: RSV has been on the decline since November, Centers for Disease Control and Prevention data shows. Similarly, the last few CDC reports about the flu show the outbreak has peaked in most areas.
"Hopeful that is going to stabilize," Brikman said.
Yes, but: COVID is on the rise again, with a new variant making up at least 40% of new cases. And there are other illnesses beyond the big three spreading among kids.
Experts say parents should only buy what they need, rather than stockpile drugs, so other parents can access the medicine.
It's also not too late, they say, to get vaccinated for both the flu and get the latest COVID boosters.
Go deeper