Why the Fed shifted to slower interest rate hikes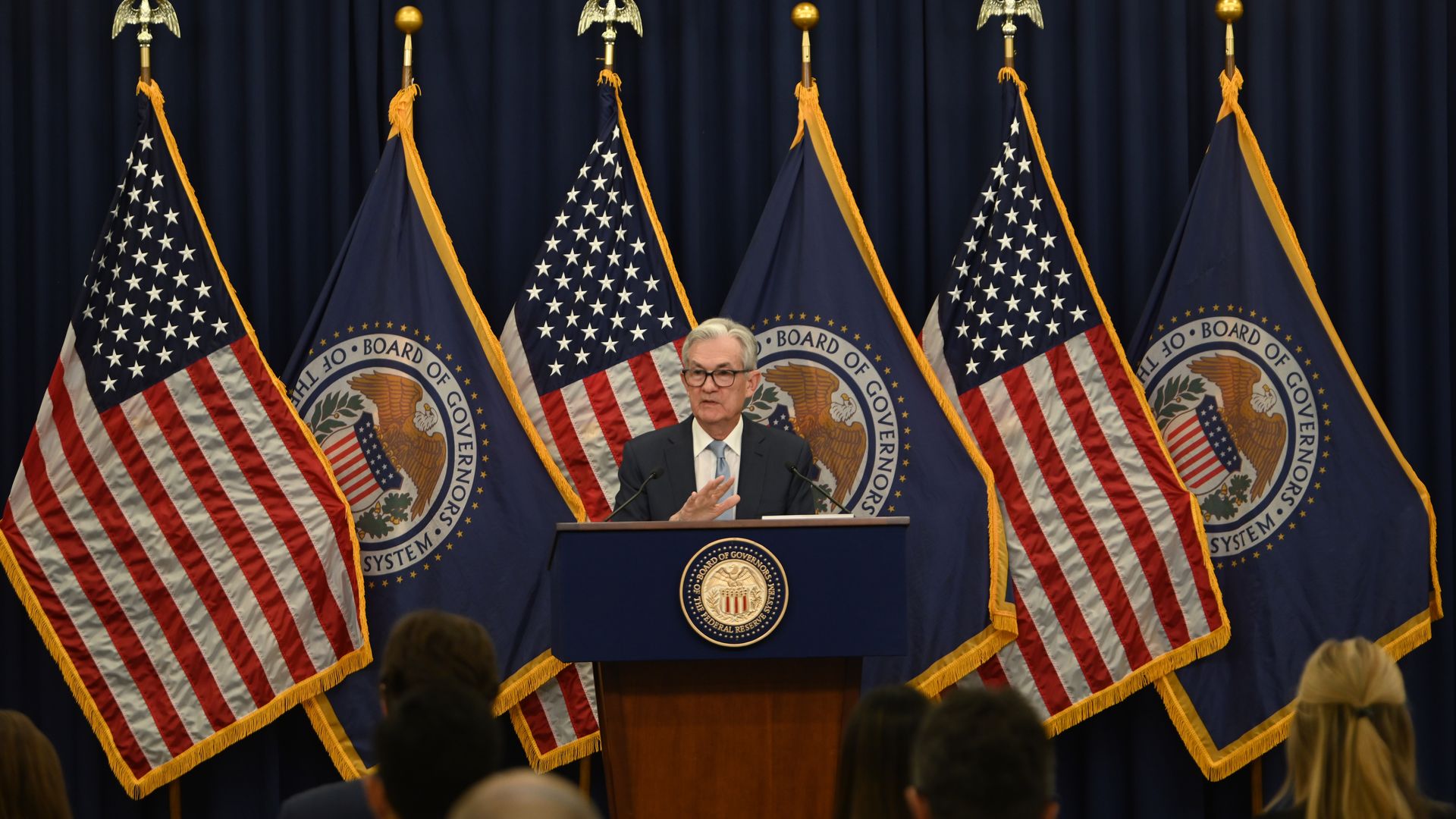 Federal Reserve officials believed at their last policy meeting that by slowing interest rate increases, they could bring inflation down without unnecessary hardship, especially among vulnerable Americans, according to minutes released Wednesday.
Driving the news: Fed officials believed that slowing down on rate increases "would better allow the Committee to assess the economy's progress" toward its goals of maximum employment and price stability, the minutes of the Dec. 14 Federal Open Market Committee state.
They hiked rates 0.5 percentage point, not the 0.75 points of the previous four meetings. However, "a number" of the officials emphasized that it was important to communicate that slower rate increases "was not an indication of any weakening of the Committee's resolve" to bring inflation down.
"A number" of the officials also worried that it would complicate the Fed's efforts if an "unwarranted easing in financial conditions" were to take place, a signal of uneasiness at recent shifts in financial markets.
Moreover, "no participants" anticipated that it would be appropriate to begin cutting rates in 2023, contrary to financial market expectations that rate cuts are coming late this year.
State of play: The new minutes show the Fed grappling with "risk-management considerations" in which they needed to "balance two risks."
On one hand, inflation could remain high, causing a lasting shift in inflationary psychology and diminishing the purchasing power of Americans.
On the other, the "lagged cumulative effect of policy tightening" could end up being more restrictive than is necessary" to bring inflation down, "potentially placing the largest burdens on the most vulnerable groups of the population."
"A number" of the officials "commented that as the labor market moved into better balance, the unemployment rate for some demographic groups — particularly African Americans and Hispanics — would likely increase by more than the national average.
Between the lines: Fed officials saw a mixed picture for the U.S. economy. The job market has remained strong, though "several participants commented that there were tentative signs of labor market imbalances improving," according to the minutes.
Meanwhile, some reported that "while businesses were generally optimistic about their own prospects, they expressed increasing concern about the general economic outlook for 2023."
And some of the officials said that "business contacts reported that they would be keen to retain workers even in the face of slowing demand for output because of their recent experiences of labor shortages and hiring challenges."
Meanwhile, there was disagreement over how much pent-up savings from the pandemic era might fuel continued growth.
"A couple" saw excess savings as likely to support consumption for a while, while others saw that savings as low and falling fast among low-income households, while high-income households may spend more slowly.
The bottom line: The Fed is still gung-h0 about fighting inflation -- but has added some nuance to its monetary policy strategy in hopes of avoiding causing more pain than necessary.
Go deeper