Coinbase reaches $100 million settlement with New York regulators over compliance shortcomings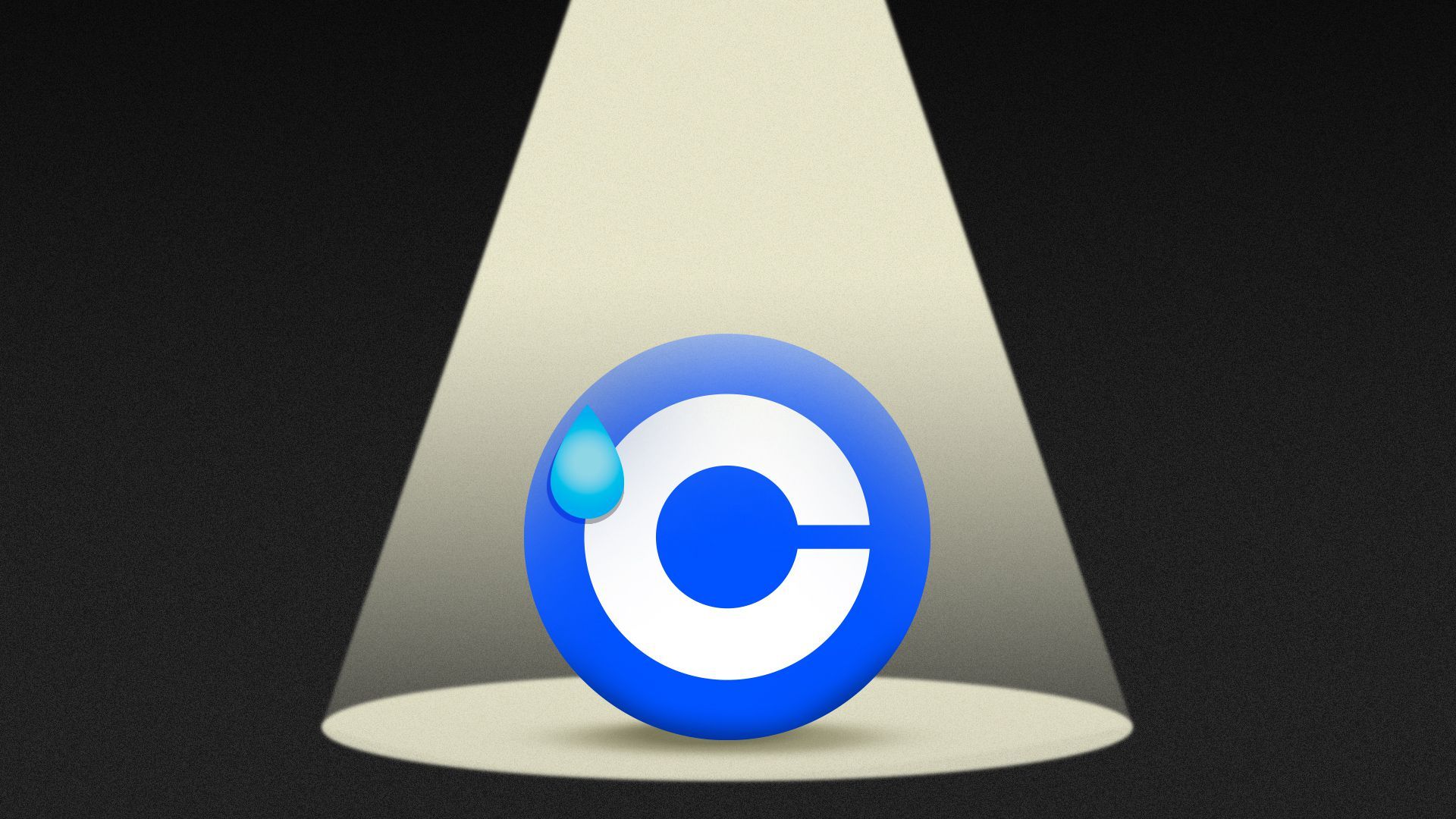 Coinbase Global, the U.S.'s largest crypto exchange, agreed to a $100 million settlement with New York's Department of Financial Services on Wednesday for compliance shortfalls.
Driving the news: Coinbase will pay a $50 million fine for allowing customers to open accounts with little done in terms of background checks, and has committed an additional $50 million to bone up its compliance program.
Why it matters: Coinbase and its co-founding chief Brian Armstrong recently told Axios' Dan Primack in a wide-ranging interview that the "bull case" for the exchange was trust.
"We're the leader in the market from a trust point of view and the largest [exchange] in the U.S," Armstrong said just weeks ago.
"The market is giving us very clear feedback that they want to work with trusted companies if they're going to be centralized actors."
Of note: Coinbase's stock was up 5% as of Wednesday afternoon, outperforming the broader market.
What we're watching: NYDFS is not the only agency to investigate Coinbase's business practices. In its August earnings filing, the firm said it had also received investigative requests from the SEC.
What's happening: Superintendent Adrienne Harris said that an examination and subsequent enforcement investigation, found much of Coinbase's compliance systems wanting.
Coinbase's Bank Secrecy Act/Anti-Money Laundering program, which includes Know-Your-Customer due diligence, its monitoring and alerts, as well as its sanctions compliance systems, "were inadequate for a financial services provider of Coinbase's size and complexity," Harris said in a press statement.
New York state regulators have been cracking down on licensed crypto firms, with the first enforcement action levied at Robinhood in August.
What they found: NYDFS says during the time period in question, the compliance program failed to keep up with the growth of Coinbase's business and was overwhelmed with a backlog of more than 100,000 unreviewed transaction monitoring alerts.
In particular, it claims Coinbase's "know your customer" (KYC) program was immature and inadequate, doing the bare minimum to verify customer due diligence.
Coinbase also failed to sufficiently monitor customer transactions to address suspicious activity, the agency says.
Context: The agency's look into Coinbase was initially spurred by a safety and soundness investigation in 2020 as part of NYDFS' routine oversight of the exchange that was also disclosed in the company's 2021 annual filing.
According to the agency, it found "serious deficiencies" in Coinbase's compliance function, which included its anti-money laundering and Office of Foreign Assets Control (OFAC) sanctions programs.
Coinbase hired an independent consultant to assess its compliance program and provide recommendations, after which Coinbase adopted a remediation plan to improve the function.
What they're saying: "We are always willing to acknowledge where we have fallen short and we welcome opportunities to improve our programs," Paul Grewal, Coinbase's chief legal officer, said in a blog post published Wednesday morning.
The bottom line: Coinbase said on its third-quarter earnings call on Nov. 3 that it still held an outlook of staying within the $500 million in adjusted earnings before interest, taxes, depreciation, and amortization (Ebitda) loss.
Go deeper