Tesla stock drubbed amid concerns about 'significant demand problem'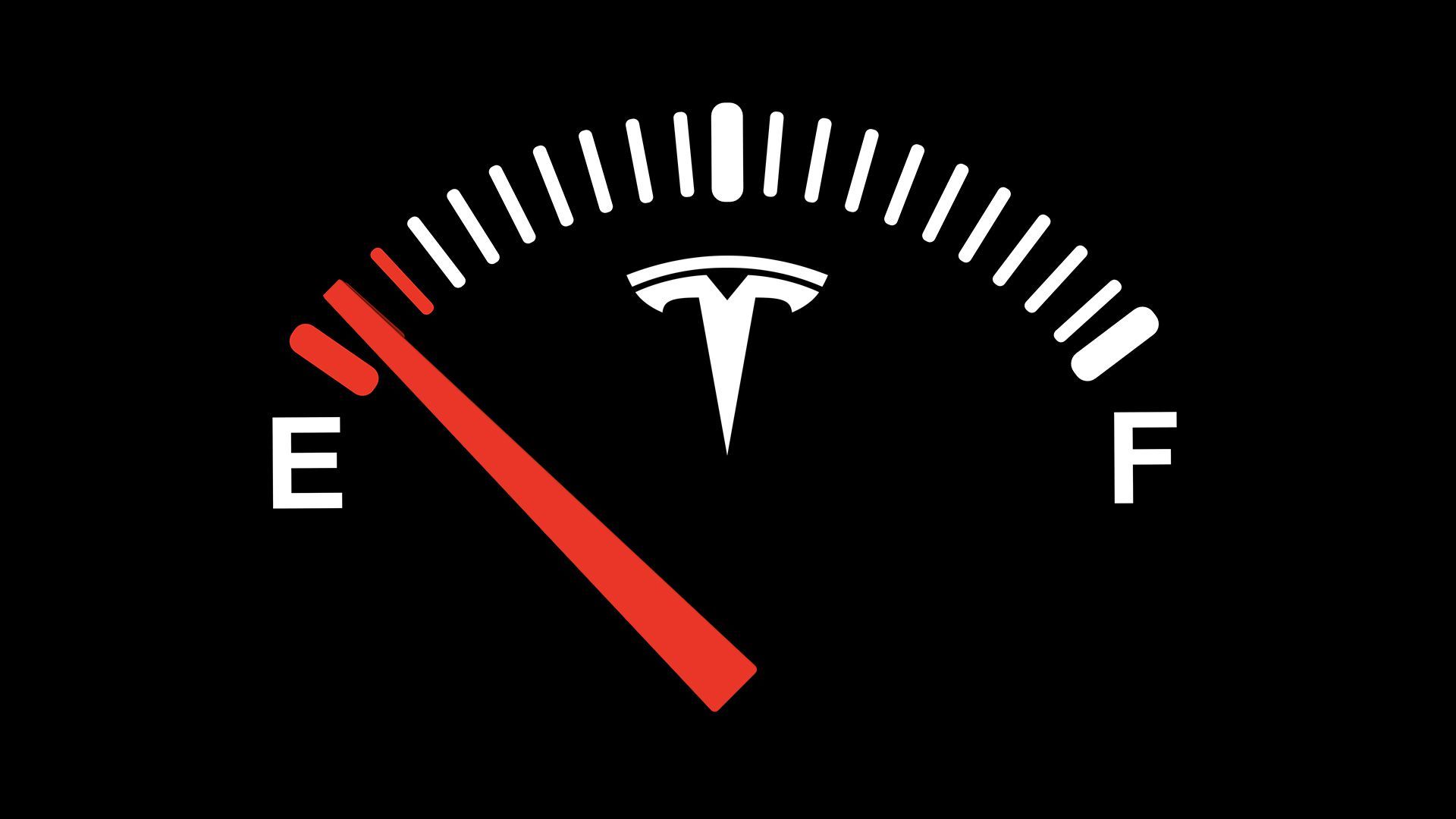 Elon Musk is paving the way for a new chapter — and new leadership — at Tesla as the electric vehicle automaker grapples with a sharp slide on its stock price amid spillover drama from his Twitter management.
Why it matters: Tesla has enjoyed years of market dominance — both in stock price and in market share — but is suddenly facing questions over the health of its business.
Catch up quick: The company reported Monday that it delivered 405,278 vehicles in the fourth quarter, missing Wall Street's recently lowered consensus of 418,000, according to Bernstein analysts.
Tesla's stock price plunged 12.2% Tuesday to $108.10, having tumbled from more than $300 as recently as mid-September.
The intrigue: Reuters reported early Tuesday that Musk has elevated Tesla China boss Tom Zhu into a role overseeing the automaker's U.S. plants as well as sales in North America, Europe and Asia.
That promotion means Zhu will effectively be Musk's No. 2 at Tesla — the first time he's had such a person — and it makes Zhu a clear contender to become CEO if Musk ever decides to relinquish the reins.
State of play: Zhu has his hands full, as Tesla is dealing with declining market share and a sales slump in the critical Chinese market.
"We believe that Tesla is facing a significant demand problem … despite significant price cuts," Bernstein analyst A.M. (Toni) Sacconaghi, Jr. wrote in a research note.
Tesla did not respond to a request seeking comment.
💭 Nathan's thought bubble: Tesla is under pressure to boost sales without any new vehicles to promote. The Model S is ancient, the Model X is aging, and the Model 3 and Model Y are already several years old.
But a lower-priced product — which would help the company compete with an onslaught of soon-to-arrive competition from the likes of General Motors, Ford, Volkswagen, Hyundai, Kia and Toyota — likely won't arrive until at least 2025, Sacconaghi projected.
Keep in mind: At the same time it's facing financial headwinds, discontent with Musk's management of Twitter is tarnishing the Tesla brand in the minds of some would-be buyers, Autotrader analyst Michelle Krebs tells Axios.
"It seems like it's having an impact on perception — and there could be fallout for sales," she says.
The bottom line: "I wouldn't call it crisis mode because they're still going to be the dominant player — at least in the EV market — but certainly Tesla's going to be challenged more than it ever has this year," Krebs says.
(Disclosure: Autotrader is owned by Cox Automotive, which owns Axios.)
Go deeper