Ukraine downs dozens of Russian drones launched against Kyiv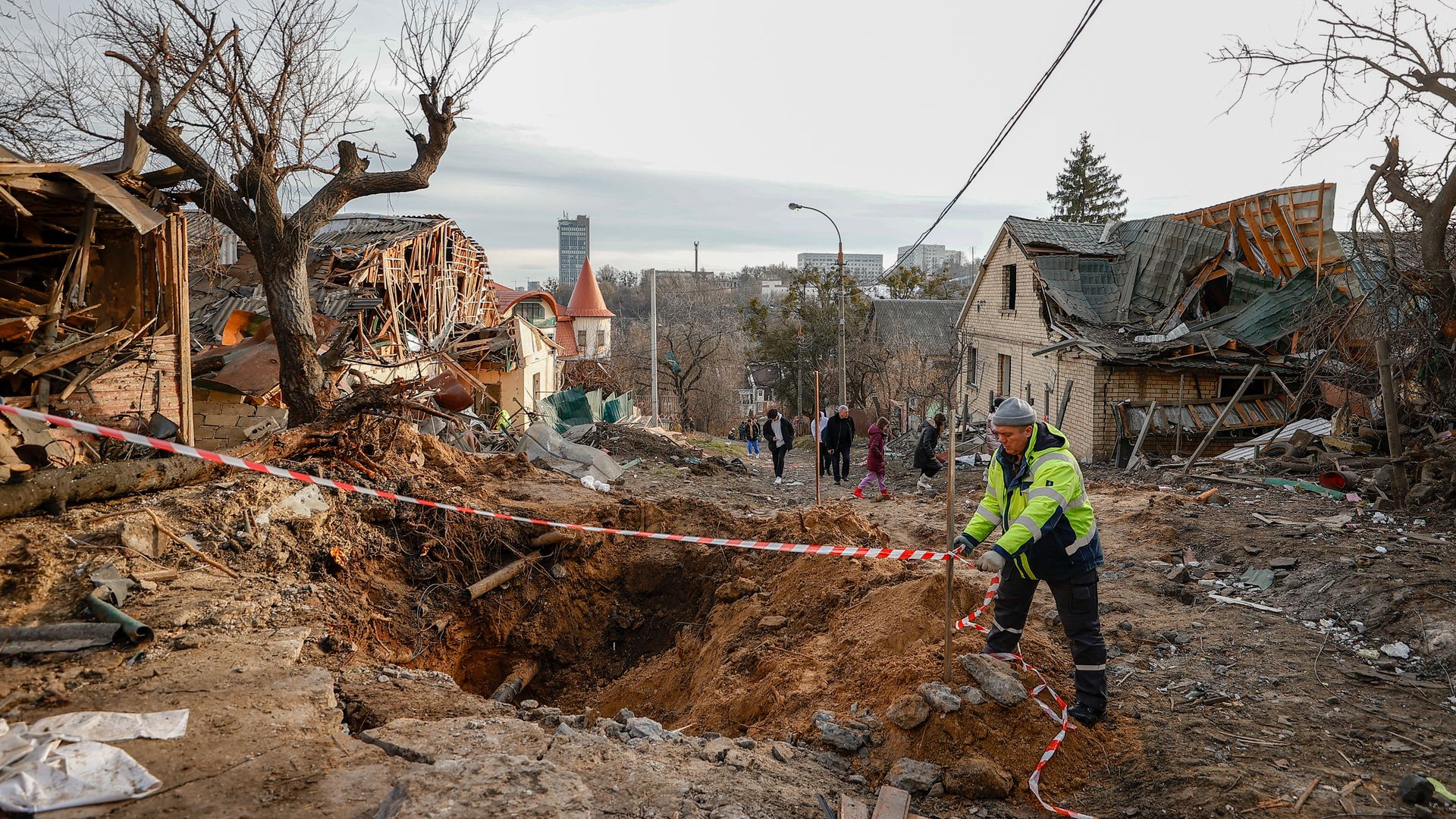 The Ukrainian Air Force shot down 41 drones and one cruise missile launched by Russia in another aerial attack on its capital, Kyiv, the Ukrainian Defense Ministry said Monday.
Why it matters: The barrage was a continuation of Russia's brutal year-end bombardment against Ukraine, including one on New Year's Eve that killed at least two people and injured dozens of others.
It was not immediately known if civilians were killed or injured from the barrage Monday.
What they're saying: Kyiv Mayor Vitali Klitschko said on Telegram that 40 drones had been launched against the capital city on Monday, 15 of which were destroyed over neighboring regions, and 25 over Kyiv Oblast province and the city itself.
The big picture: The Russian Defense Ministry said Monday at least 63 Russian soldiers were killed in an occupied city of Makiivka, the twin city of the regional capital Donetsk, by Ukrainian HIMARS strikes on New Year's Eve, according to Reuters.
The exact number of casualties from the strike is currently unknown, with Igor Girkin, a Russian army veteran who commanded pro-Russian separatist forces in the Donbas region in 2014, saying on Telegram that "many hundreds" of soldiers were killed or wounded.
The strike was against a former vocational college being used as a barracks and for ammunition storage, per Reuters.
Go deeper: Netanyahu asked for Ukraine's support at UN — and Zelensky asked for military aid
Go deeper