New York becomes 6th state to OK human composting law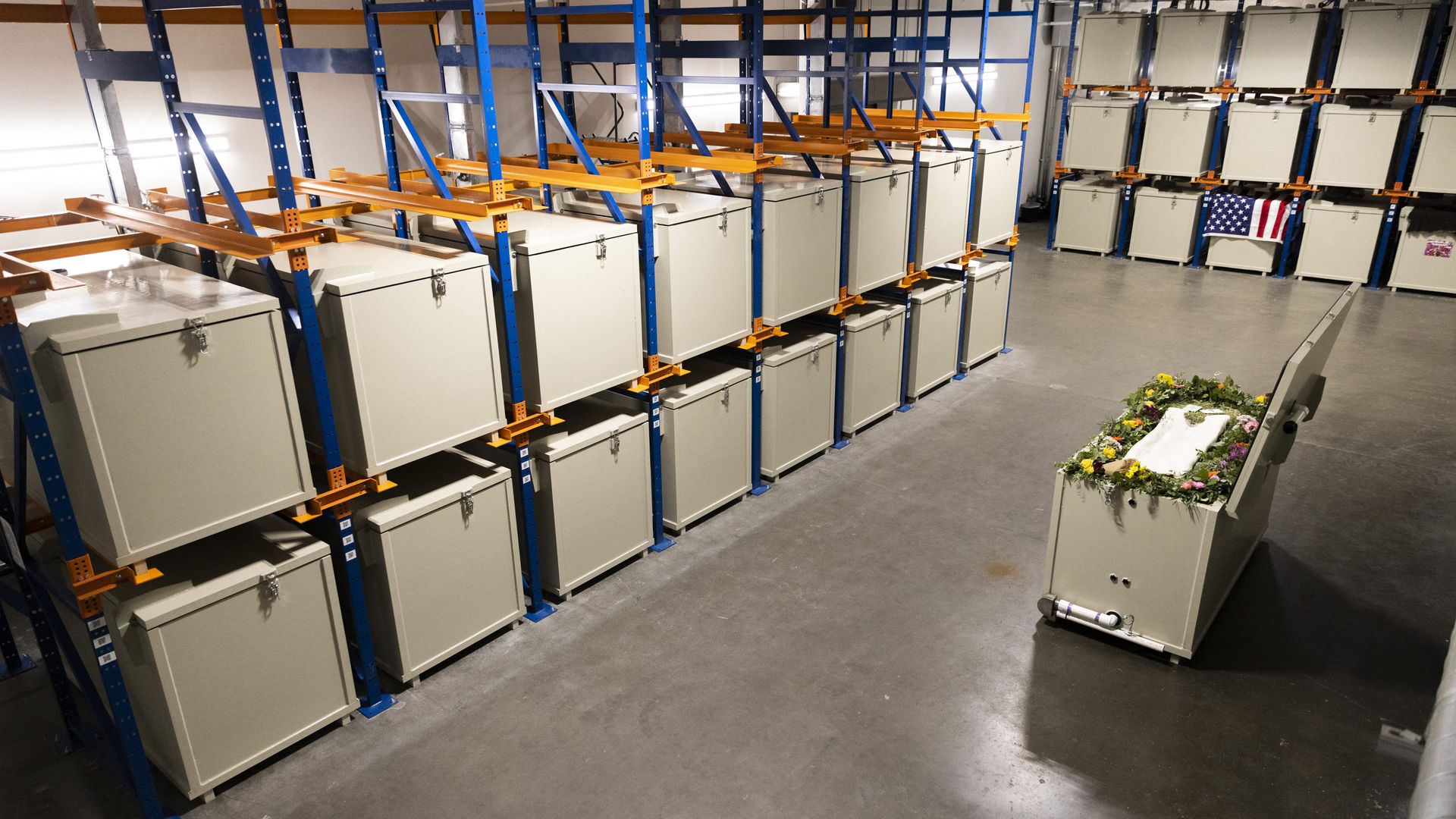 New York Gov. Kathy Hochul (D) signed legislation Saturday to legalize human composting in the Empire State, the Associated Press reports.
The big picture: New York joins five other states (Washington, Colorado, Oregon, Vermont and California) that in recent years allowed the eco-conscious burial method.
New York's legislation passed both the state Assembly and Senate earlier this year.
Human composting is considered "a pretty attractive burial alternative" for New York, where land for burial is limited, AP reports.
The other side: New York State Catholic Conference, which represents the state's bishops, had opposed the legislation.
"Throughout history and in every culture, the disposition of human remains has been treated with care and following particular rituals, always involving interment or cremation," Dennis Proust, the executive director, wrote in a letter to Hochul late last year.
"Given this fact, it is inappropriate to suddenly introduce a completely different method, with no input from the public, religious communities, or anyone else outside of the state Capitol," he wrote.
What's next: Hochul will need to consider implementing regulations for the process, per the Times-Union. Cemeteries would also need to make adjustments to help customers seeking that form of burial.
How it works: The body is placed into a specially-designed vessel that's surrounded with natural materials, like wood chips and alfalfa, Axios' Alex Fitzpatrick explains.
From there, microbes and beneficial bacteria can thrive and help break down the body within about a month, Fitzpatrick writes. Families and loved ones can then take the broken-down result into an urn-like container.
Recompose, a Seattle-based funeral home, has been leading the movement, organizing "laying-in ceremonies" instead of a traditional funeral, Fitzpatrick explains.
Go deeper: "Human composting" is a hot new burial alternative
Go deeper