Biden pardons six who served sentences for drug, alcohol crimes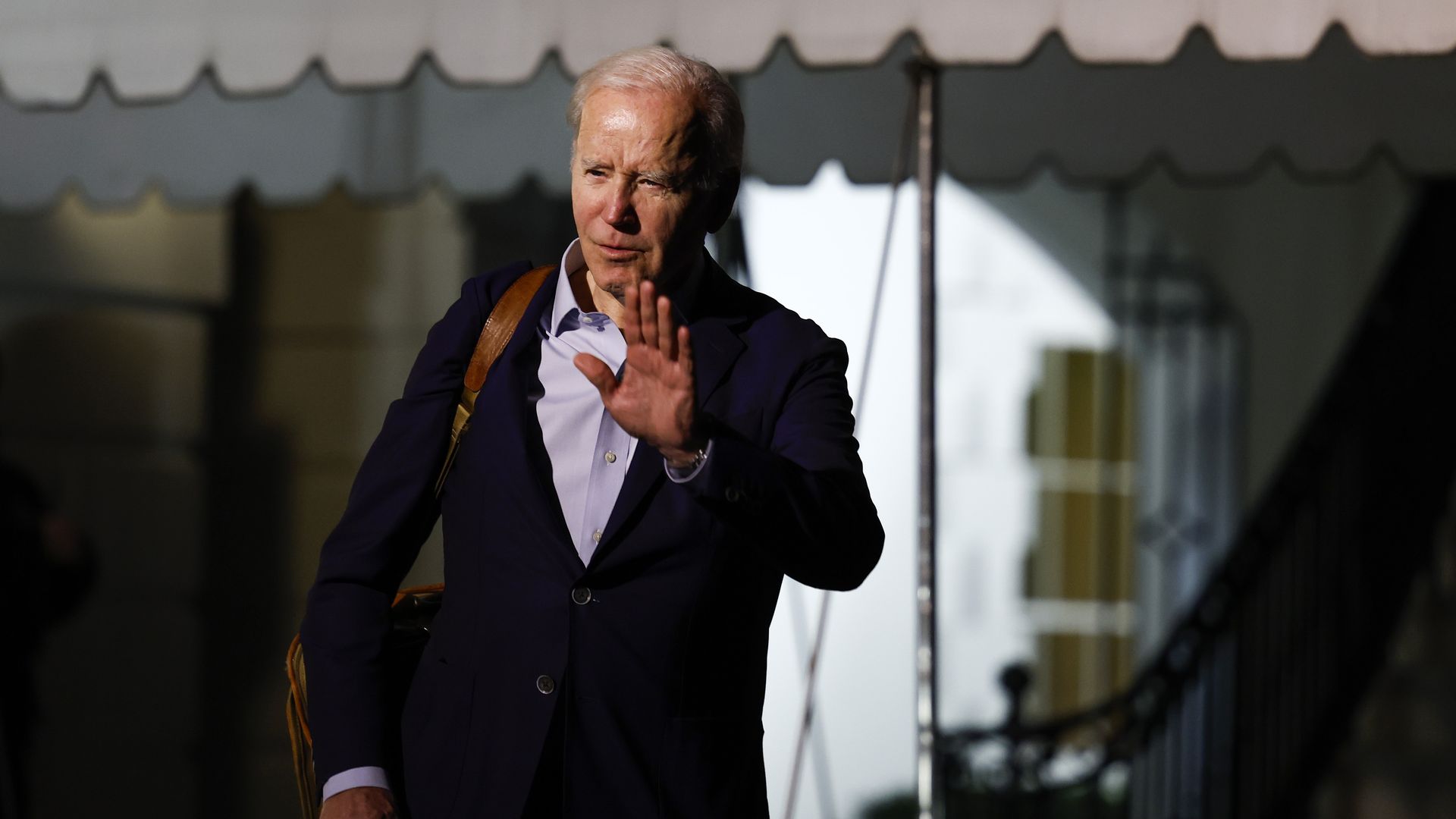 President Biden on Friday granted six full pardons to people who had served their sentences and went on to give back to their communities.
Driving the news: It's the latest action Biden has taken to offer a clean slate to people convicted of past crimes.
Details: Biden granted clemency to the following people:
Gary Parks Davis, 66, of Yuma, Arizona, who served a six-month sentence for using a phone to facilitate a drug deal in 1981.
Edward Lincoln De Coito III, 50, of Dublin, California, who served a prison sentence from March 1999 to December 2000 for his role in a marijuana distribution conspiracy when he was 23. Prior to his conviction, he had served in the U.S. Army and Army Reserves and received several honors.
Vincente Ray Flores, 37, of Winters, California, who served a sentence for consuming ecstasy and alcohol while serving in the military at the age of 19.
Beverly Ann Ibn-Tamas, 80, of Columbus, Ohio, who was convicted of second-degree murder for killing her husband when she was 33. She testified at the time of the incident that she had been physically and verbally abused and acted in self-defense.
Charlie Byrnes Jackson, 77 of, Swansea, South Carolina who pleaded guilty to one count of possession and sale of distilled spirits without tax stamps in 1964 when he was 18. He completed five years of probation stemming from the offense.
John Dix Nock III, 72, of St. Augustine, Florida who pleaded guilty to one count of renting and making for use a place for the purpose of manufacturing marijuana plants. In 1996, he was sentenced to six months' community confinement and three years of supervised release, which he completed in 2000.
Go deeper