Some Ukrainians rebuke Russia by moving up Christmas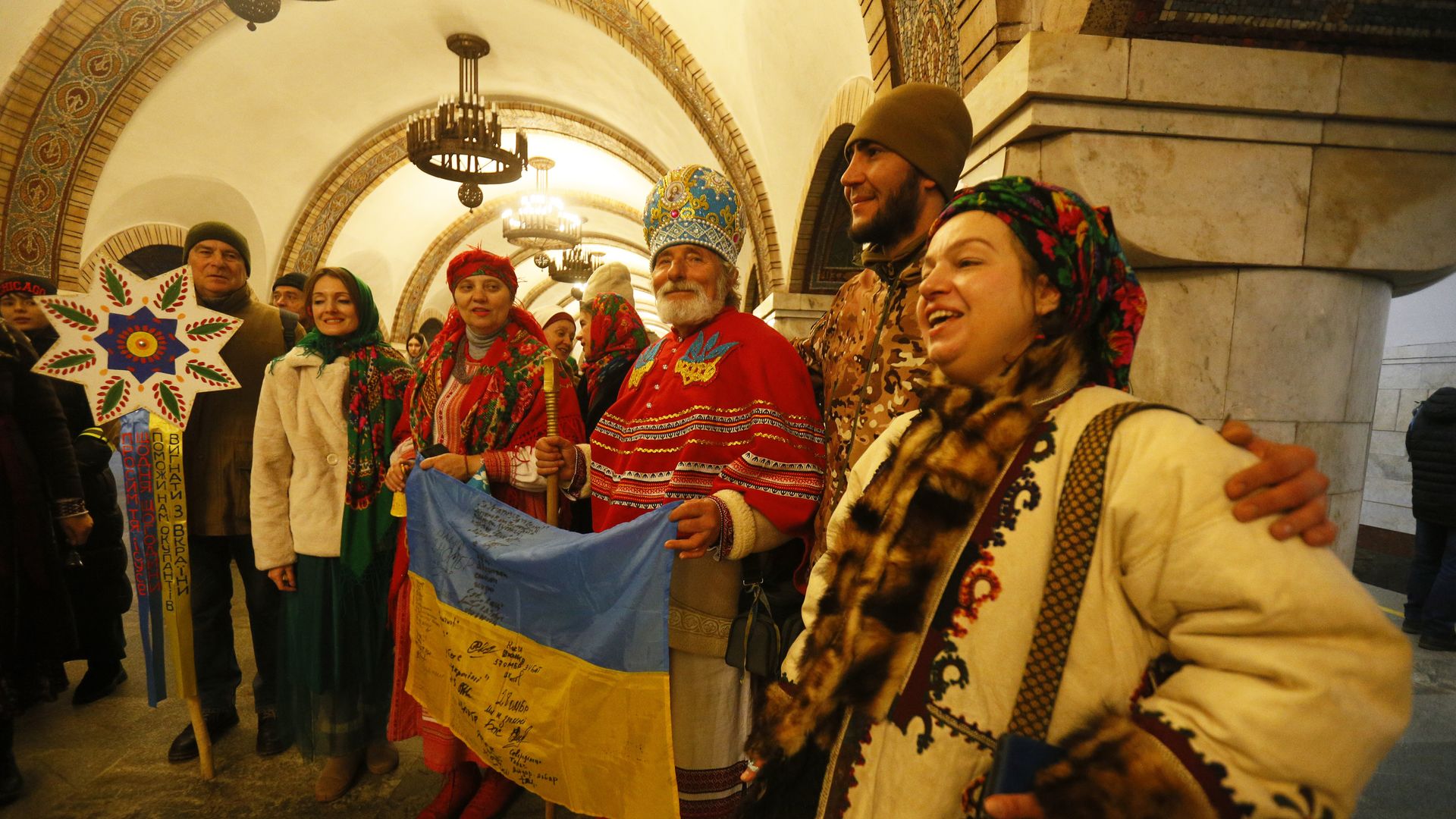 Some in Ukraine are celebrating Christmas Sunday, Dec. 25, in a break from their traditional Jan. 7 observance.
Why it matters: The date shift is a cultural and religious rebuke of Russia, whose Orthodox church continues to follow the Julian calendar, and a further hewing to Western societies that follow the Gregorian calendar.
What to know: A majority of Ukraine's population is believed to be Orthodox, with the community dominated by two large churches.
One is historically aligned with Moscow, even though it mostly operates autonomously and denounced February's invasion by Russia. Putin, in justifying his attack, claimed without evidence that Ukraine's government was seeking to destroy this church.
The other, called the Orthodox Church of Ukraine, is based in Kyiv and was united in its current state just four years ago (despite claims of illegitimacy from Moscow). Its leadership recently permitted the Christmas date change, leaving the decision up to local parishes.
Go deeper