Strong-armed tactics against Central American gangs may backfire, experts say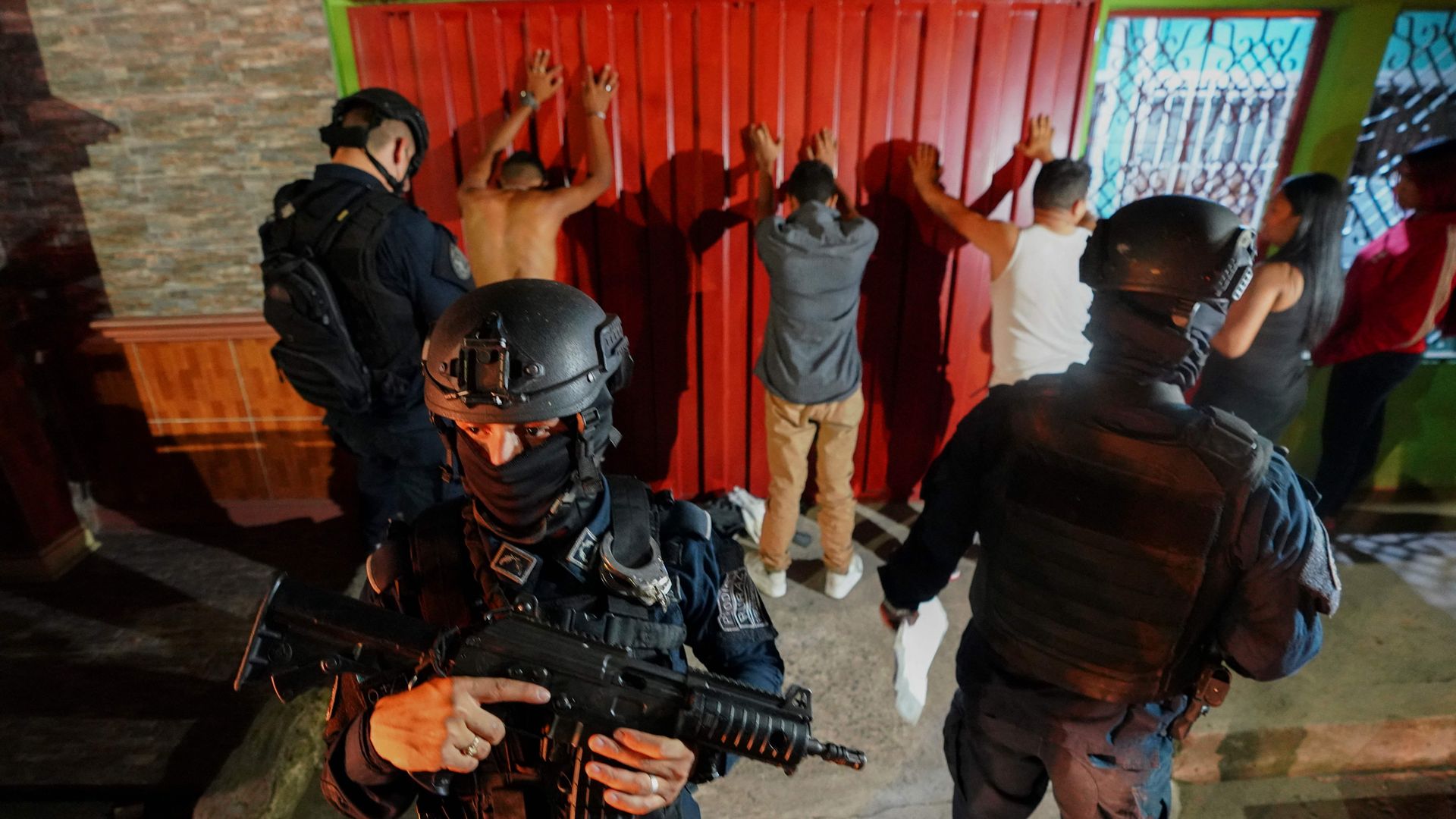 Honduras has become the latest Latin American country to take a strong-armed approach to deal with gangs, declaring a state of emergency that human rights groups warn will likely be ineffective and could lead to rights abuses.
The big picture: The partial state of emergency in Honduras, which went into effect on Tuesday, follows a similar controversial, yet popular, move by Salvadoran President Nayib Bukele earlier this year.
Gang and cartel violence have plagued Central America and Mexico for years, and it's becoming a growing problem across South America.
That's led to some Latin American leaders saying strong-armed crackdowns are necessary, even if they suspend some constitutional rights.
State of play: Under Honduras' state of emergency, authorities can arrest people and search homes without warrants in two of the country's largest cities. Some of the neighborhoods will also be under curfews.
Honduran President Xiomara Castro said the crackdown, which is set to last a month, was needed to combat the extortion of citizens by gangs.
In El Salvador, Bukele declared a state of emergency in March after a record number of homicides. Nearly 60,000 people have since been jailed indefinitely.
What they're saying: Experts say a policy of mass roundups or increased militarization has done little in the long term to curb the gang problem, and has in some cases exacerbated violence.
These tactics may seem attractive to leaders "because they project an image of strength," César Muñoz, associate director for the Americas at Human Rights Watch, told Axios.
But they show weakness because "they avoid actually dealing with the underlying causes of crime," Muñoz added.
A sustainable strategy would be to dismantle the criminal groups through strengthened justice systems and laws targeting the gangs' sources of income, even if results would take longer, he said.
Subscribe to Axios Latino to get vital news about Latinos and Latin America, delivered to your inbox on Tuesdays and Thursdays.
Go deeper